Swans Ladies players visit Margam Stags Inclusion and girls training ahead of international day of persons with disabilities
3rd December 2022
Ladies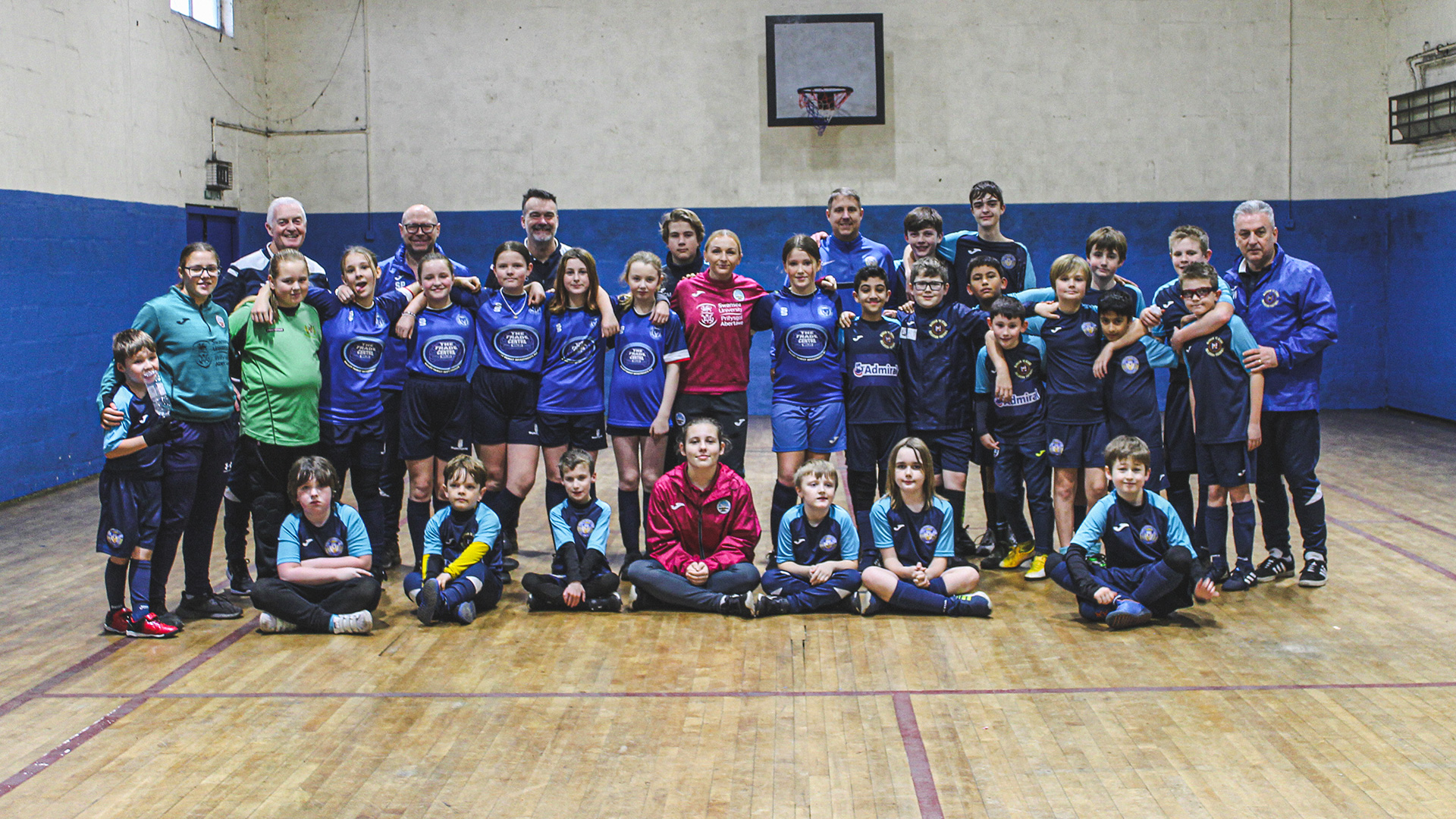 Swansea City Ladies midfielder Kelly Adams - along with under-19 players Emily Thomas and Ellie-Jade Latronico - recently attended a Margam Youth Club Stags inclusion and girls training session.
The visit was one of a dozen similar visits which have taken place across Swansea over the past fortnight as the reigning Genero Adran League champions look to help grow women's football in Wales and inspire the next generation of players. They have attended junior football sessions, as well as visiting schools and community groups.
Earlier this week, Adams, Thomas and Latronico dropped in on the two-hour morning session with the Stags - a pan-disability football team which caters for around 80 children in Port Talbot - and took part in their sessions.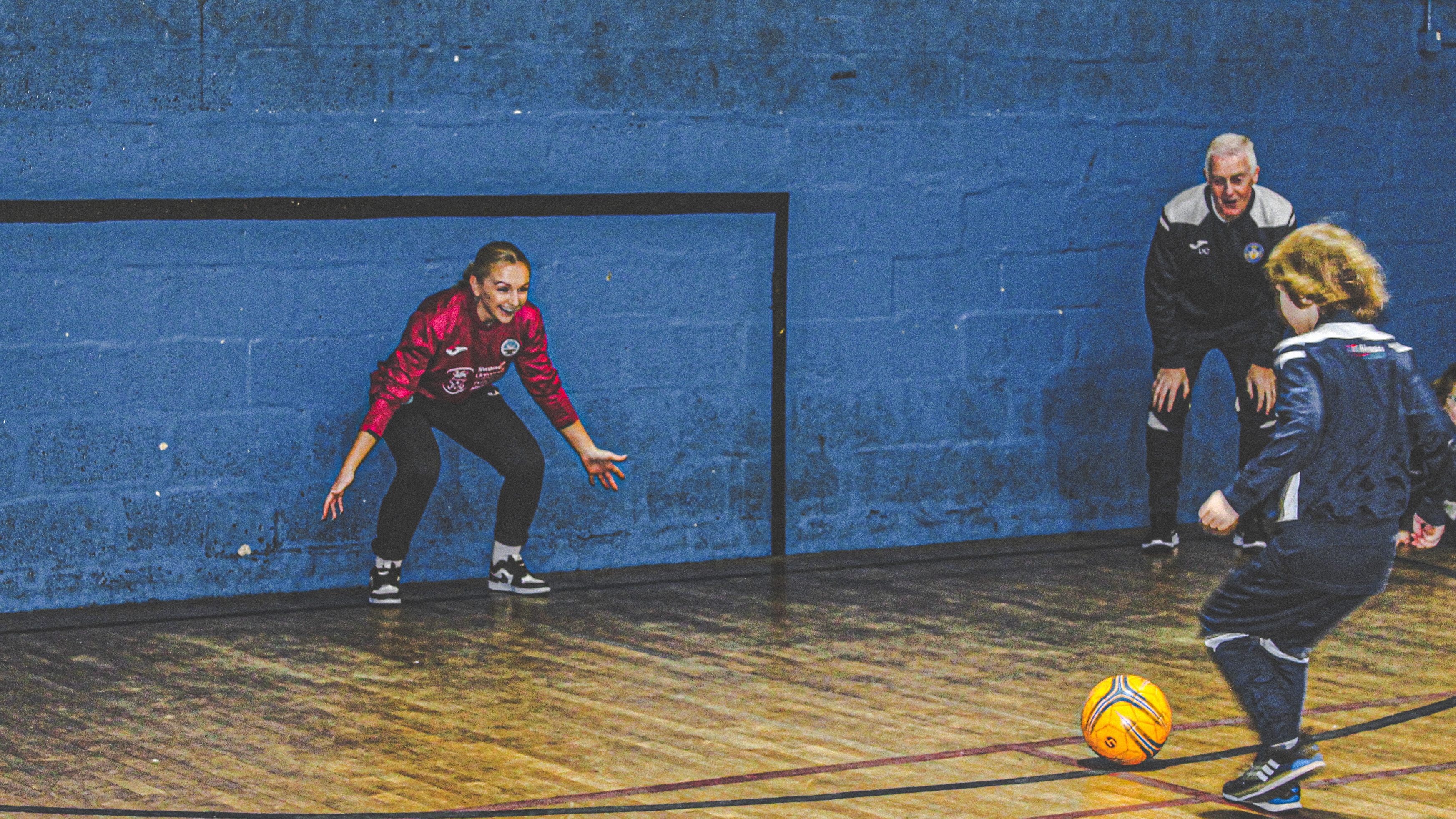 The sessions were split into a younger age-group and older age-group. Adams swapped her boots for gloves as she stood in goals for the younger players' penalty shootout, while all three helped coach and provide expert advice to the older squad, as well as answering questions and chatting with the budding young footballers.
Margam Stags girls joined the session later on, so they could speak to the Ladies team too.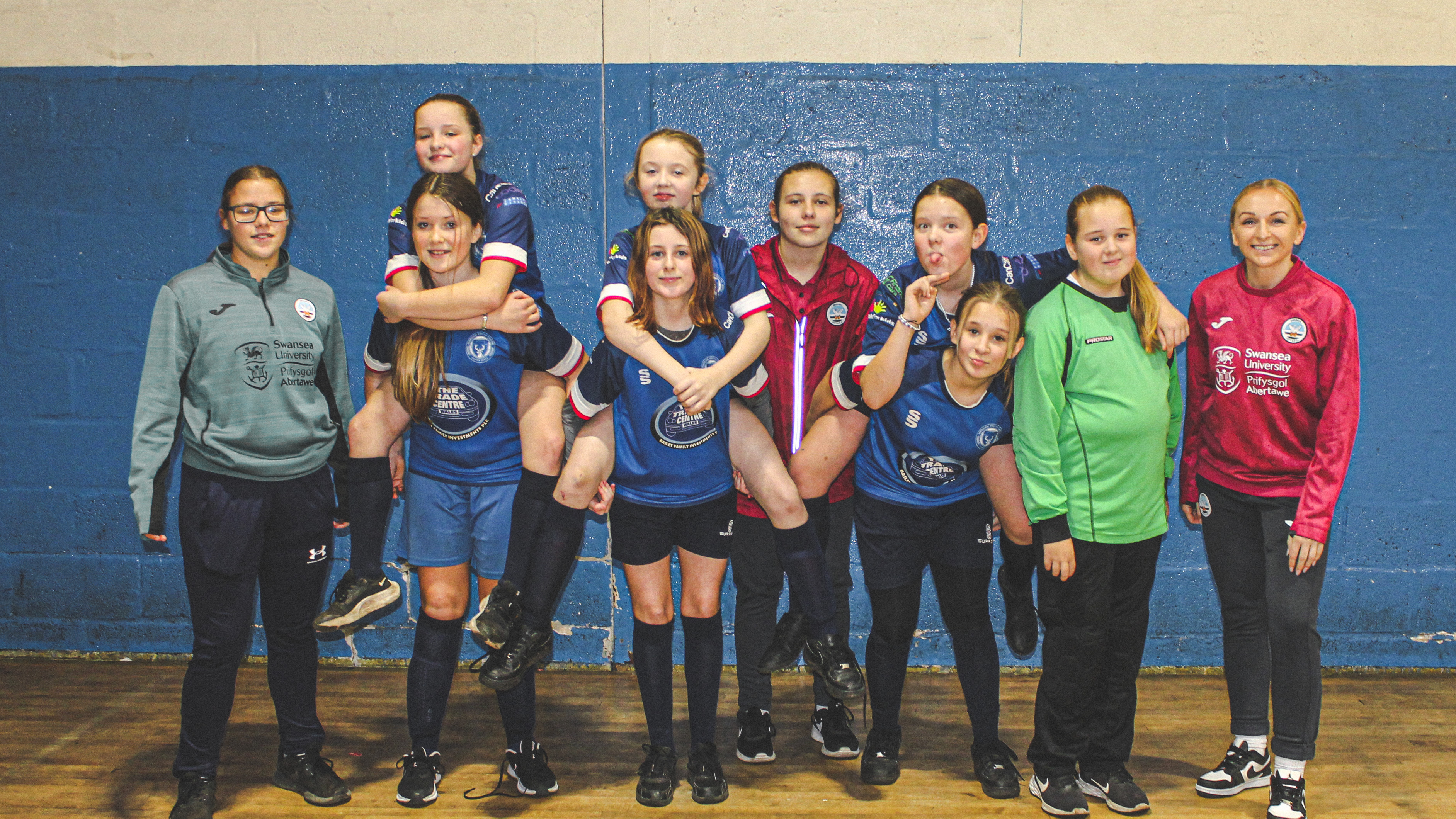 The Stags accept any children of any ability and help provide fun football for children who may not be able to play football elsewhere, while the girls team provides specific and tailored football sessions for aspiring female footballers.
"I've really enjoyed it," said Adams.
"It's really nice, it's so lovely to see such an inclusive team with all abilities. It's amazing to see it and be a part of it.
"People support us at our games, so it's really important that we give back to the community where we can. We spoke to a lot of the players in the inclusion team and the girls team about our game too, and they're all really keen to come and watch us against Cardiff at the Swansea.com Stadium.
"It would be nice if the girls can come and support us and see what they could be doing in a few years' time, representing the city and playing at amazing stadiums."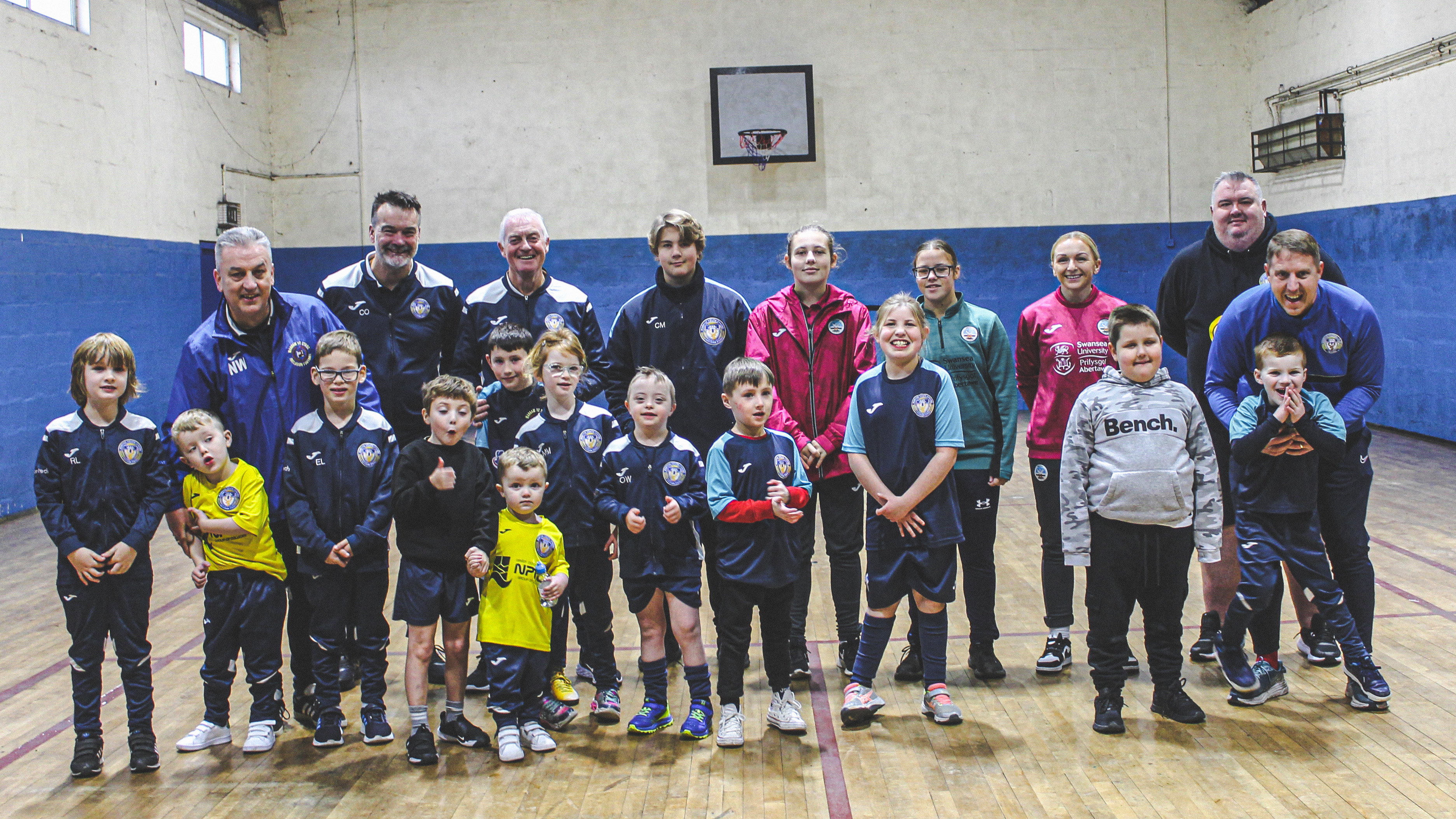 The day of persons with disabilities is about celebrating ability not disability. By putting faith in and providing opportunities for young children with disabilities, Margam Stags want to allow young footballers to enjoy all the benefits of teamwork, exercise and health.
"It was fantastic to have the players with us," added David Corcoran, coach at Margam Stags.
"Swansea City have always been supportive of us and to have some of the Ladies team down here to meet and speak with our kids and the girls team has been excellent.
"They've all enjoyed it and it's been excellent. To see these players who are at the top of their game playing alongside our players is marvellous and our kids can take experience and encouragement from that."
Swansea City Ladies face Cardiff City Women at the Swansea.com Stadium tomorrow (December 4). The match will kick off at 2pm and tickets are free for under-18s and £3 for adults.  There is also a group booking offer which you can apply for by clicking here.