Swans TV Live streaming details | 2022-23
25th July 2022
Fans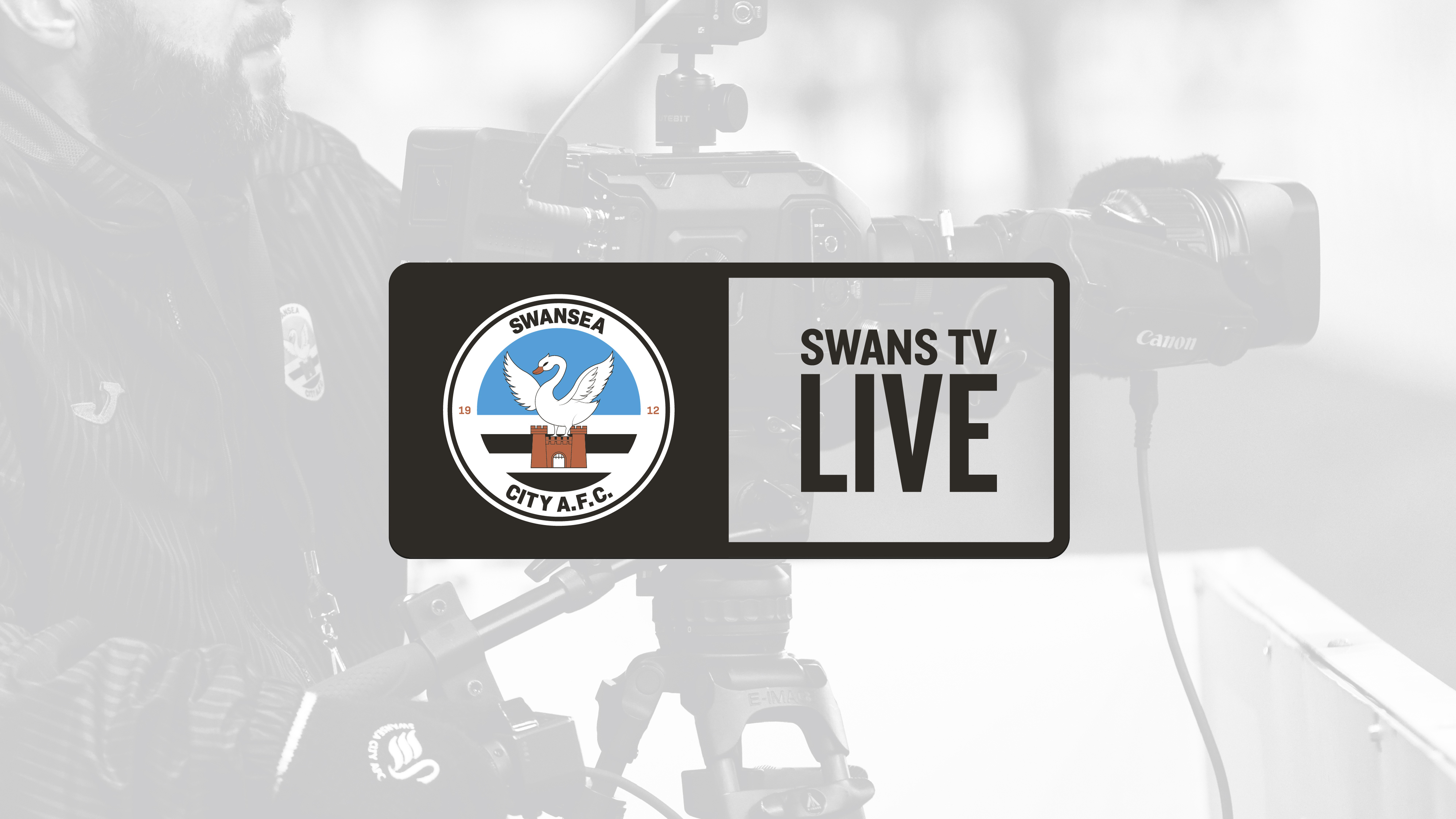 Swansea City can confirm streaming details and pricing for our Swans TV Live service over the 2022-23 season.
The club has been able to freeze the price of subscriptions and individual matchday passes at the same level as last season.
This keeps the club's pricing structure in line with that available via the EFL's own iFollow service.
Individual match passes for this weekend's fixture at Rotherham will be on sale shortly.
Prices are as follows:
(Fans in UK and Ireland)
Individual matches - £10
Season-long audio commentary subscription - £45
Monthly audio commentary subscription - £5
(International fans)
Season-long subscription - £170
Monthly subscription - £25
Individual matches - £10
Season-long audio commentary subscription - £45
Monthly audio commentary subscription - £5
*Please note that due to EFL broadcast regulations we are unable to offer a full-season video streaming subscription to fans in the UK and Ireland.
Existing Swans TV Subscribers
Fans who are already signed up to a monthly subscription service will continue to pay the existing fee, with the price remaining the same when the new season starts on July 30.
Please note that all Swans TV Live matters are dealt with by our streaming partner StreamAMG – and not the club directly.  
If you have any queries or issues with subscribing, login or accessing the live stream then please contact swanstvlive@streamamg.com.  
Why are only certain packages and games only available in certain regions?
This is governed by the broadcasting rights agreements the EFL has in place with its broadcast partners and clubs. You can find more details on this on FAQs page HERE.
There are a large number of factors and complexities that come into play.
These include, but are not limited to:
Rules prohibiting the live broadcast of any fixture played at 3pm on a Saturday to an audience in the UK and Ireland in order not to affect in-person attendance at games.

Whether domestic broadcast partners (Sky Sports) or international broadcast partners (Pitch International) have selected a particular fixture for live coverage.

Which nations the EFL has a broadcast rights agreement with.
Please note: In advance of every competitive fixture this season we will post details on our official website and social channels outlining what regions that particular game is available in.
Further information on streaming prices and availability
Fans outside the UK and Ireland can purchase a season-long subscription for Championship fixtures for £170. But please note this does not guarantee access to all 46 league fixtures as international broadcast agreements between the EFL and certain nations will mean there will be occasions where games cannot be streamed in that region.
There is also an optional monthly subscription for £25, which will be automatically renewed unless cancelled by the subscriber.
Individual matches can be purchased for £10.
Fans can purchase streaming packages here.
It is also worth noting that there are countries who at this time do not have any broadcasting rights agreed with the EFL.
The EFL regard these as 'Dark Markets'. Therefore, if you live in one of the countries below and purchase our seasonal international pass, you can currently watch ALL Swansea City' Championship clashes on our live stream.
For clarity, while these lists can change at any time, the current international regions that have broadcast rights deals with the EFL are:
The current 'Dark Market' countries are:
Afghanistan, American Samoa, Andorra, Bangladesh, Belgium, Bhutan, Brunei, Cambodia, China, Christmas Islands, Cocos Islands, Cook Islands, East Timor, Falkland Islands, Faroe Islands, Federated States of Micronesia, Fiji, French Polynesia, Gibraltar, Guam, India, Indonesia, Kiribati, Laos, Liechtenstein, Luxembourg, Macau, Maldives, Malta, Marshall Islands, Monaco, Mongolia, Myanmar, Nauru, Nepal, New Caledonia, Niue, Norfolk Islands, North Korea, Northern Mariana Islands, Pakistan, Palau, Papua New Guinea, Philippines, Pitcairn Islands, Portugal, Puerto Rico, Samoa, Solomon Islands, South Tyrol, Sri Lanka, St Pierre & Miquelon, Tahiti, Taiwan, Thailand, Tokelau, Tonga, Tuvalu, US Virgin Islands, Vanuatu, Vietnam, Wallis & Futuna.
FA Cup and Carabao Cup fixtures are not available due to broadcast regulations.
However, selected individual games will be available for supporters in the UK and Ireland to purchase at a cost of £10.
We will make our supporters aware in advance of which games will be streamed via Swans TV Live, both to our international and UK marketplaces.
Under EFL broadcast rules, the club's live streaming and audio commentary can only be made available via a paid subscription model, with full price details above. This will be the club's own service rather than the EFL-branded iFollow platform.
While this will allow the club to enhance its offering to supporters with a multi-camera operation, prices have been kept to a minimum to match the iFollow service.
All the club's league fixtures will also be covered by live audio commentary at home and abroad, plus cup games where permitted, as part of a link-up with BBC Radio Wales.
A season-long subscription to this service costs £45, or can be utilised via a recurring monthly charge of £4.50.
Supporters are advised to read the full FAQs HERE which include the technical recommendations, before purchasing.