Swansea City 2019-20 awards nominations
19th August 2020
Club
Swansea City fans have the chance to decide the recipients of three end-of-season awards for the 2019-20 campaign.
With the original awards event – in conjunction with the Executive Fundraising Committee and Supporters Trust - in April cancelled due to the coronavirus pandemic, the winners will instead be unveiled on our club channels.
Three awards will be decided by you – the Jack Army.
You will be given the option to vote via a special poll on our official Twitter account for your goal of the season, while the supporters' player of the year and best newcomer votes can be accessed via this website. The link to vote is HERE.
Winners will also be confirmed for the remaining accolades - away player of the year, players' player, top scorer, best newcomer, academy player, under-23s' player and community champion, along with the Lifetime Achievement, Swans Supporters' Trust Lifetime Achievement and Alan Curtis awards.
Our poll for goal of the season is now live on our Twitter account HERE. You can check out the four nominees by clicking the play icon at the top of this story.
The overall winners will be revealed on Thursday.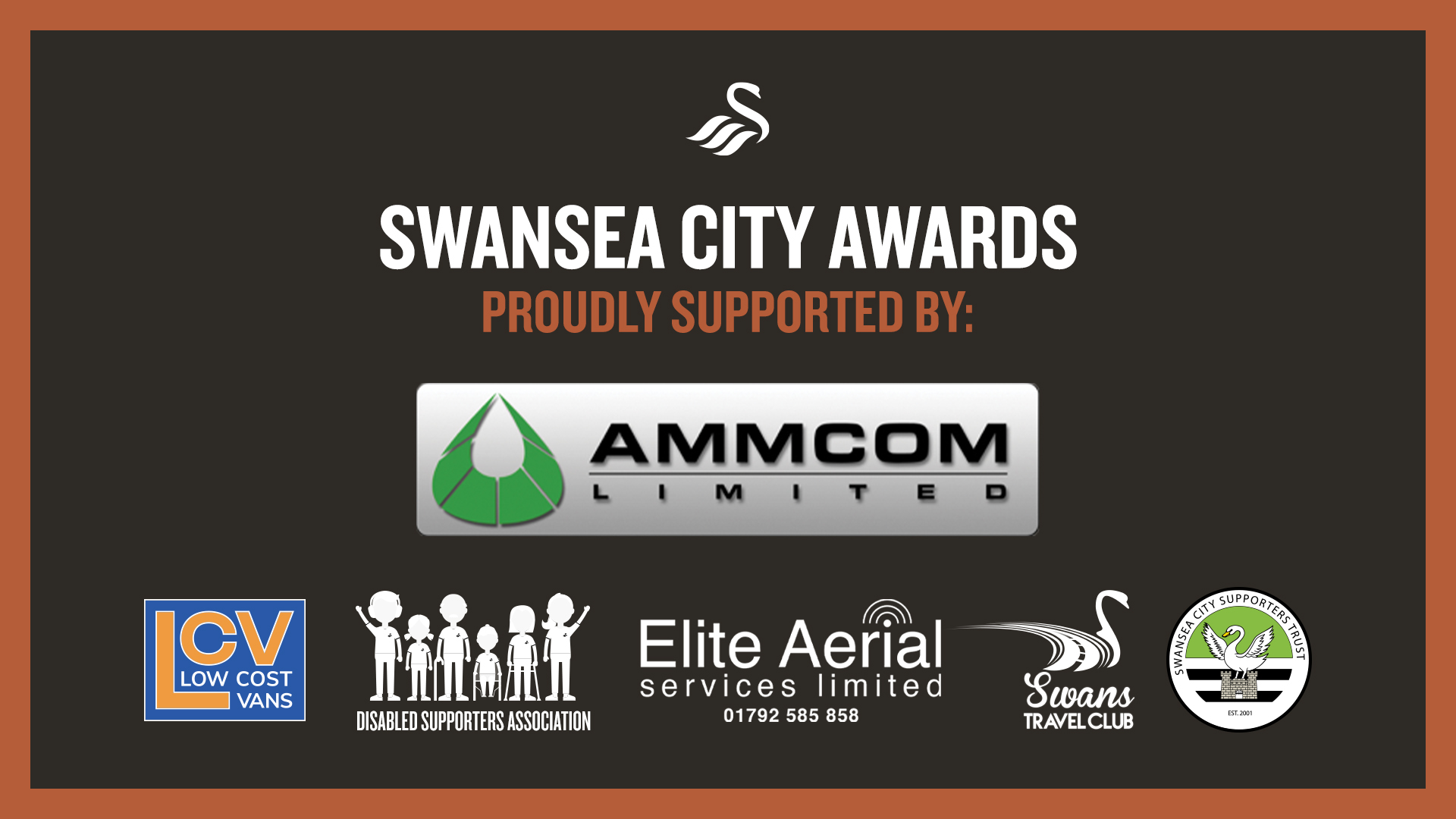 Swansea City Awards categories and sponsors
Supporters' Player of the Year (sponsored by Ammcom)
Players' Player of the Year (sponsored by Ammcom)
Best Newcomer of the Year (sponsored by Ammcom)
Away Player of the Year (sponsored by Swansea City Travel Club)
Under-23s Player of the Year (sponsored by Swansea City Disabled Supporters Association)
Top Goalscorer (sponsored by Ammcom)
Goal of the Season (sponsored by Low Cost Vans)
Community Champion (sponsored by Ammcom)
Swansea City Lifetime Achievement Award (sponsored by Ammcom)
Lifetime Achievement Award (sponsored by Swansea City Supporters Trust)
Alan Curtis Award (sponsored by Elite Aerials)