Swansea City academy to host Premier League National Cup qualifiers
13th October 2022
Academy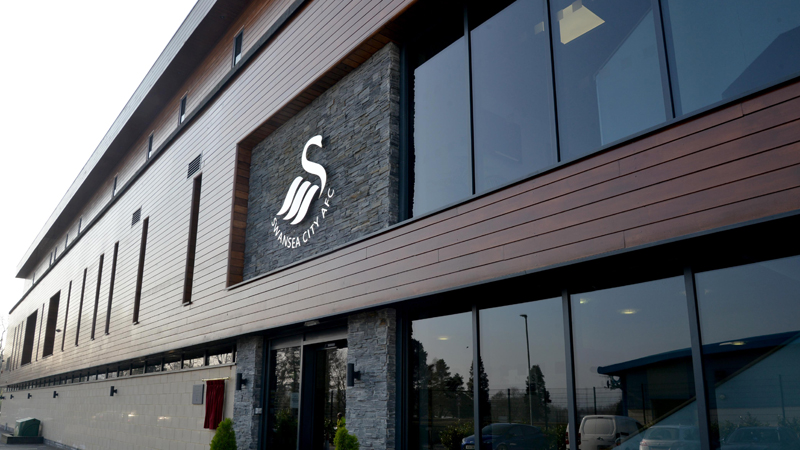 Swansea City academy are set to host the Under-13 Premier League National Cup qualifiers on Saturday, October 15 at Landore Training Ground.
The youth development phase (under-13 to under-16) combines elite competition, international experiences, tournaments and festivals in a wide range of formats to develop game understanding and give opportunities to extend and consolidate player learning. 
Introduced in 2016-17, the cup provides a unique experience of playing fixtures on a home and away basis. Saturday's tournament will see the Swans host Cardiff City, Bristol City and Birmingham City with matches set to kick-off at approximately 11am and finish at 2pm.
The format is an 11-a-side tournament with matches consisting of two 20-minute halves and each team will play each other once.
The group winner and the runner-up will qualify for the Under-13 National Cup Competition 2022-23 which is due to take place on Sunday, November 6.
Swansea City academy football secretary, Jordan Hughes, stated: "We are very fortunate and excited to be able to host such an important tournament for the Under-13s at our facility, something that we have always strived to accomplish not only for our players, but the parents also.
"The commitment that they uphold transporting players around the country is exceptional so it will be nice for everyone to experience what will undoubtedly be an amazing atmosphere at Landore.
"We look forward to welcoming Cardiff City, Bristol City and Birmingham City to what is very welcoming and professional environment and hope that we are able to showcase some of the great work that the staff put into the players' development on a daily basis to all those visiting the site."