Swansea City Academy support Swansea City Foundations local Premier League Kicks session
25th October 2022
Foundation
Swansea City Academy players Charlie Veevers, Dan Watts, Kyrell Wilson and Wasiri Williams joined Swansea City AFC Foundation to support a Premier League Kicks session in Townhill.
The four players joined the weekly Kicks session in Townhill, interacting with the participants and taking the chance to join in with the session.
Williams, who has previously attended a number of Premier League Kicks sessions, was joined by under-18s' starlets Veevers, Watts and Wilson who took the opportunity to engage with the local community.
Watts was glad to be a part of the session and hoped that the visit would have made a positive impact.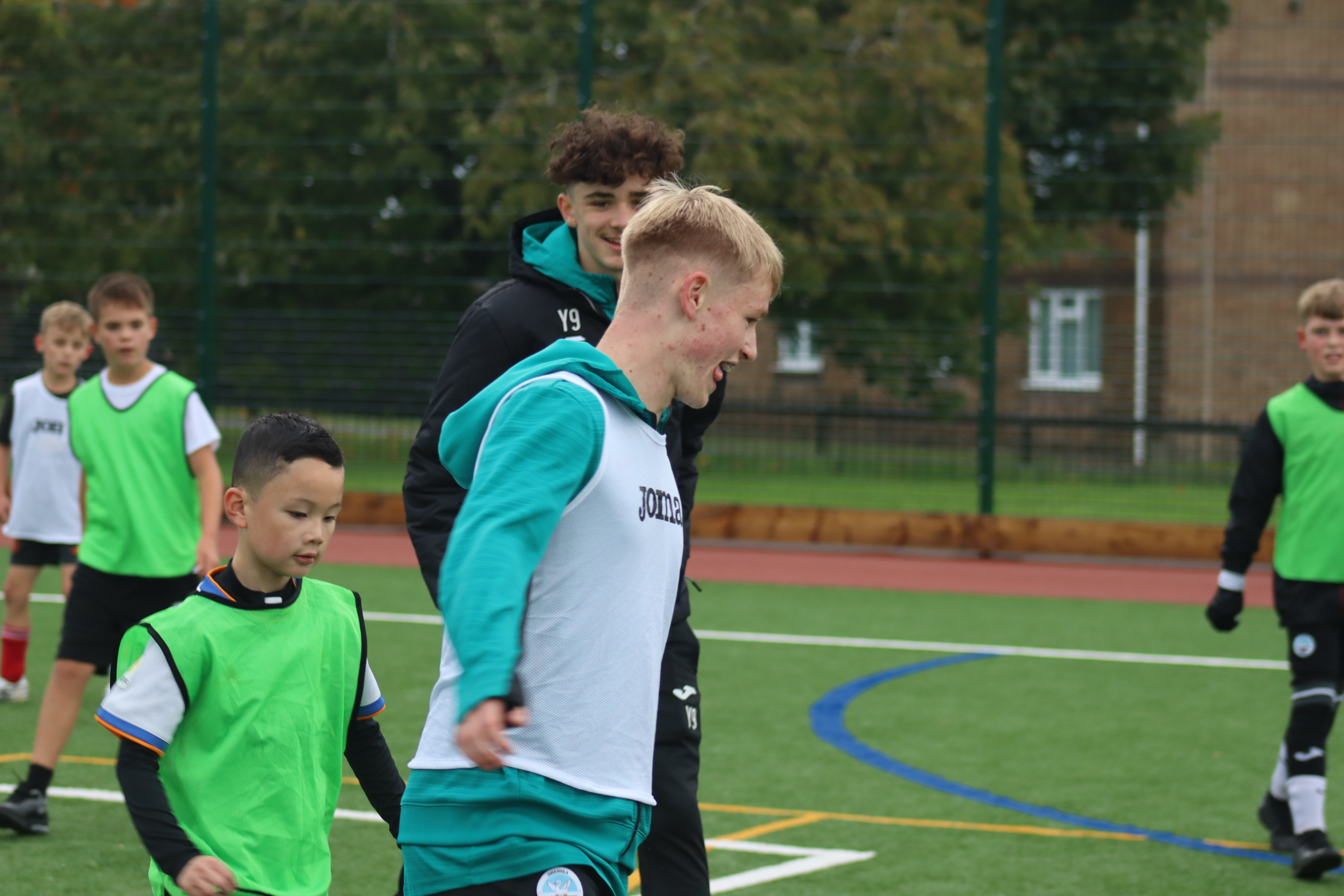 "I really enjoyed the experience. It was different, I've never done any football work with the local kids before, but it was nice to see all the kids smiling and having fun," said Watts
"I think it's extremely important for the academy boys to be involved with the community as we've all been that age before and know what it's like to look up to older players like us.
"The importance of young kids taking part in football sessions is massive, as it can spark an interest in the sport. It's a very good way of getting active and giving young kids different experiences"
Richard Harris, Premier League Kicks coordinator, feels the link with the academy is hugely beneficial to both the foundation and the local community.
"It was a real honour to have the scholars and Wasiri Williams in attendance at our Townhill Premier League Kicks session," said Harris.
"It gives our young participants real life role models, and opportunities to get any advice from them that they may not be able to get anywhere else.
"The relationship we have with the academy is greatly beneficial, it helps us to engage with the young people in our sessions and it really makes their day."
For more information on Premier League Kicks sessions, click HERE.