Swansea City academy welcome new scholar Jack Fanning
15th March 2023
Academy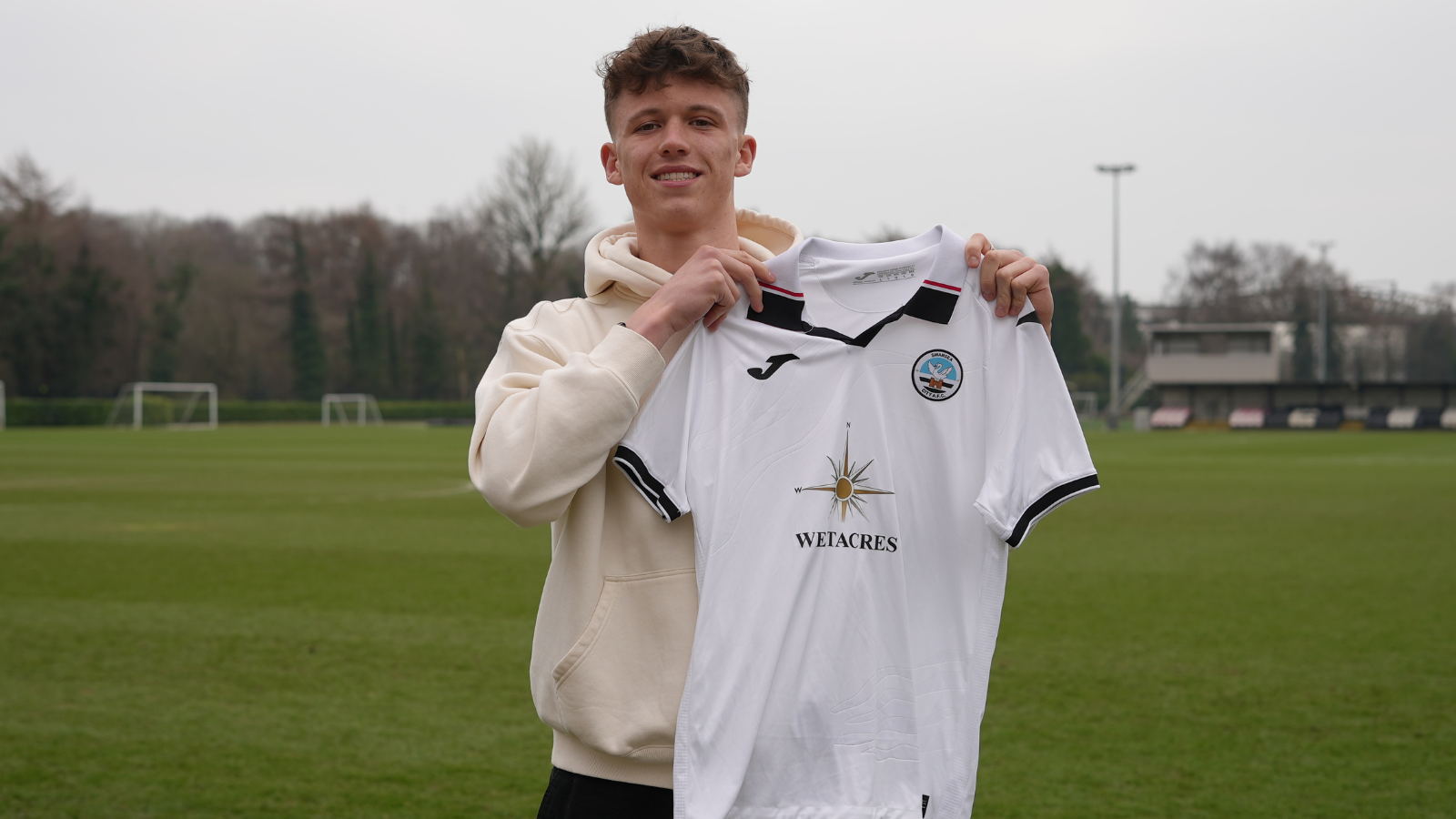 Swansea City academy welcome new scholar Jack Fanning to SA1 after previously being registered with Southern League Premier Division South outfit Tiverton Town.
He joins Swansea City's academy following a successful week-long trial in January.
The centre-back rose through the youth ranks at Exeter City, spending eight years within their academy set-up before turning his attention to non-league football.   
Fanning spent the last few months at Tiverton Town, making his full first team debut in October 2022 against Poole Town and scoring in the process.
The 16-year-old - who stands at 6'3 - will link up with Darren Davies and Ollie Jefferies' Under-18s squad as they approach the closing stages of the Professional Development League season, and will look to make his debut against Birmingham City Under-18s on Saturday afternoon.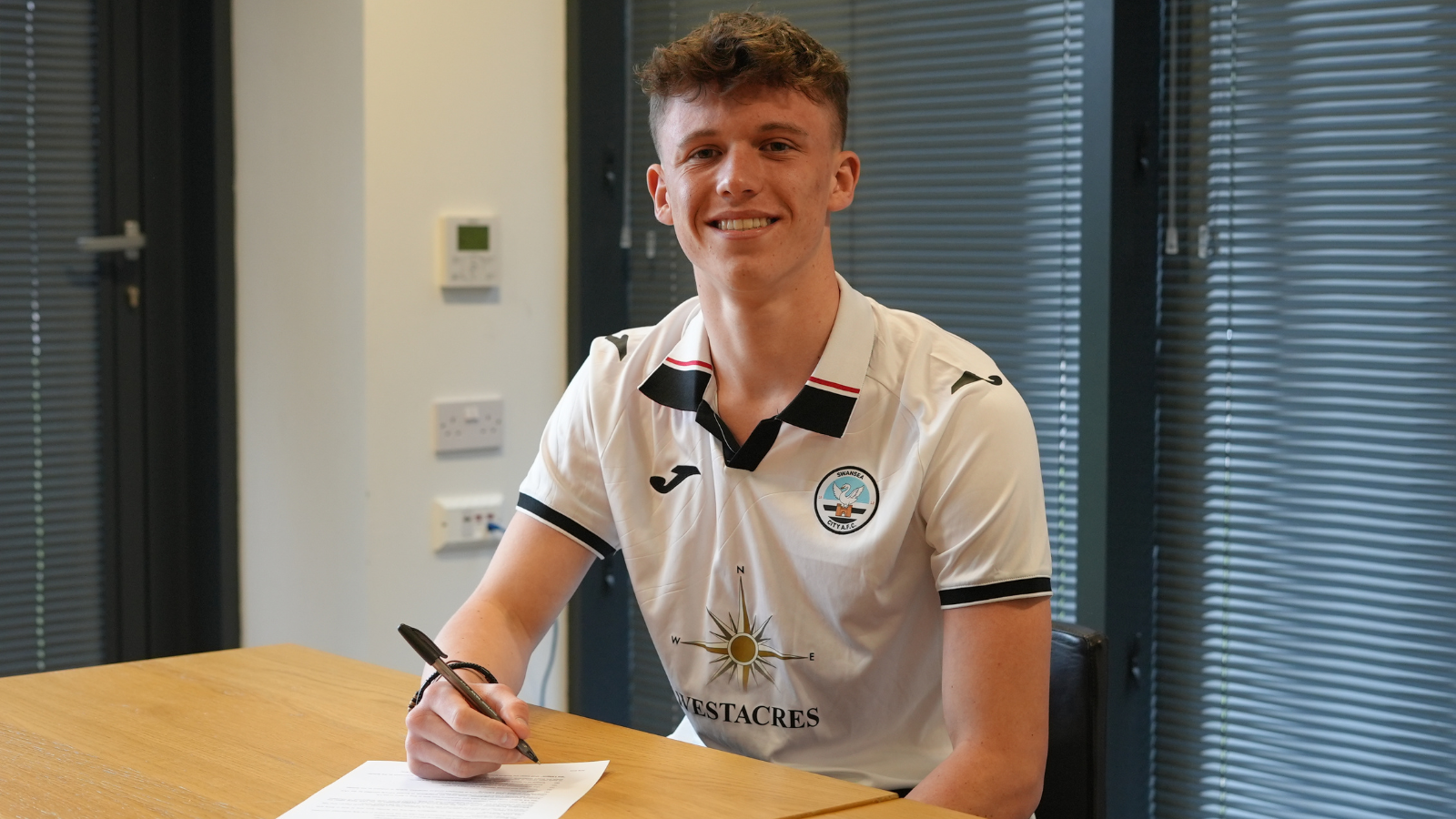 Jack Chapman, head of academy recruitment, said:
"We're pleased to welcome Jack to our academy after a short trial period. He demonstrated that he has leadership qualities, is assertive and dedicated to improving himself. It was evident quite quickly that he had the motivation to return to the professional football club setting after a short time out.  
"It's always important in this game to bounce back after disappointments and have good, supportive environments around you and we feel that this has been the case for Jack through his involvements with Tiverton Town and Exeter College.  
"We look forward to helping Jack develop further as a player and as a young man. He's moving away from home, settling into a new city and group of peers but we definitely have the staff on hand to make that as smooth a transition as possible so that football can be Jack's main focus.
"Hopefully he will enjoy his time at the club, grow, develop and make an impact not just in our academy but in the professional game."