Swansea City AFC Foundation and Academy combine to donate kit to local community
7th September 2023
Foundation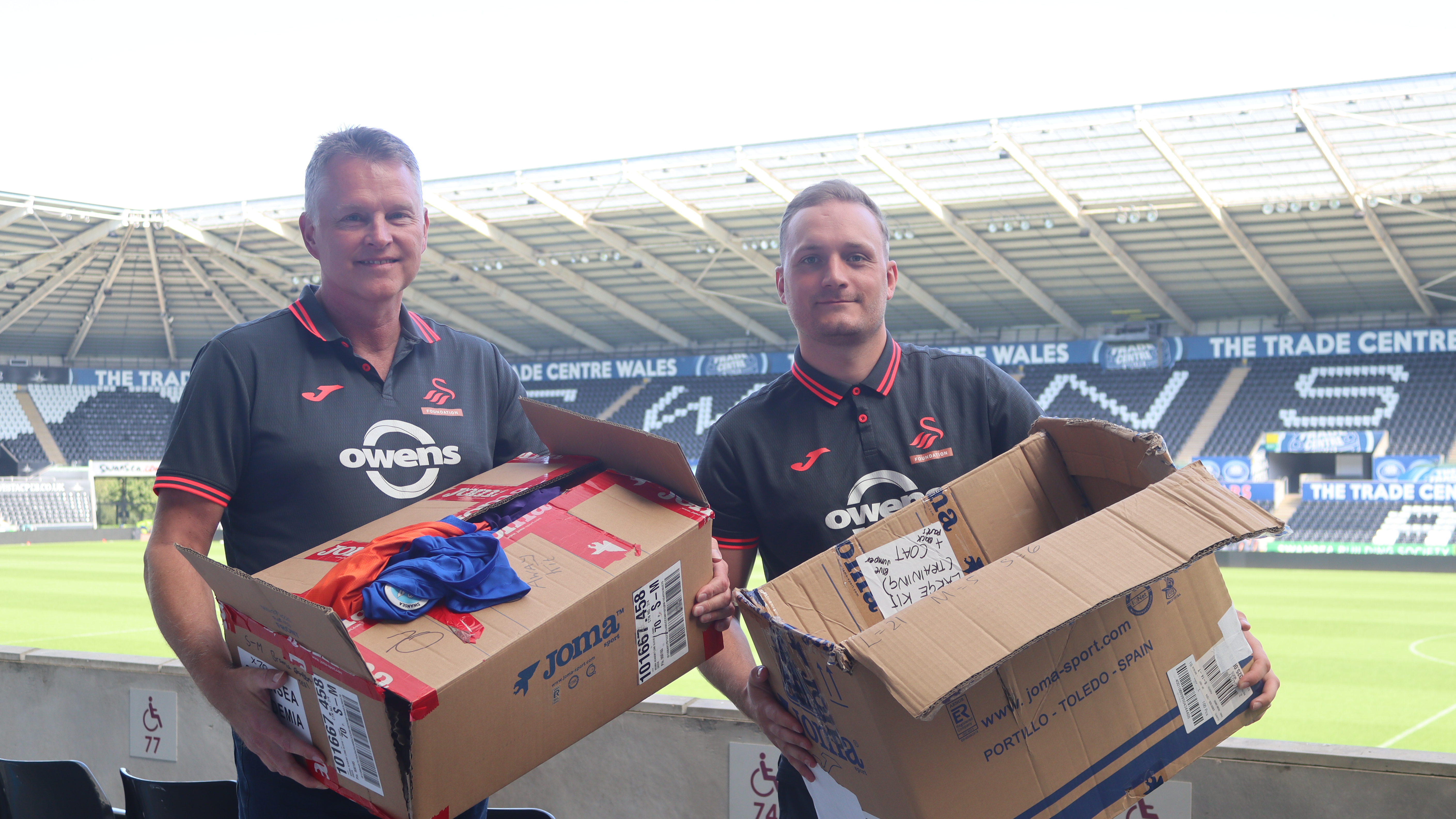 Kit donations from Swansea City's Academy have been distributed across our community by the Swansea City AFC Foundation.
Following the end of the 2022-23 season, the Swans Academy gifted more than 20 boxes of kit to the Foundation to be distributed across Swansea and the wider area.
The donations included 252 full Swansea City kits, as well as training wear such as t-shirts, trousers and coats.
The clothing has been distributed across a number of sites, causes and bodies around Swansea, as well as within the programmes the Foundation delivers around Swansea and further afield.
These included the Swansea City Disabled Supporters' Association, Ysgol Pen-y-Bryn, Joseph's Smile, Margam Stags Youth Inclusion Football Team, visually impaired football participants, FIT Jacks participants, the KICKS Asylum seekers' project, social services and the youth justice service.
Paul France, head of Swansea City AFC Foundation, said: "It's great for the Foundation and the Academy to be able to collaborate to help support our local community.
"We are incredibly grateful that the academy have given us the opportunity to support those in our local community who need it.
"To be able to see young people across the local area, who may not have had the opportunity to wear the kit before  but are doing so now is really great, and I'm glad we are able to give back to our community in this way."