Swansea City AFC Foundation and Lee Trundle celebrate Christmas at Premier League Kicks session in Blaenymaes
13th December 2022
Foundation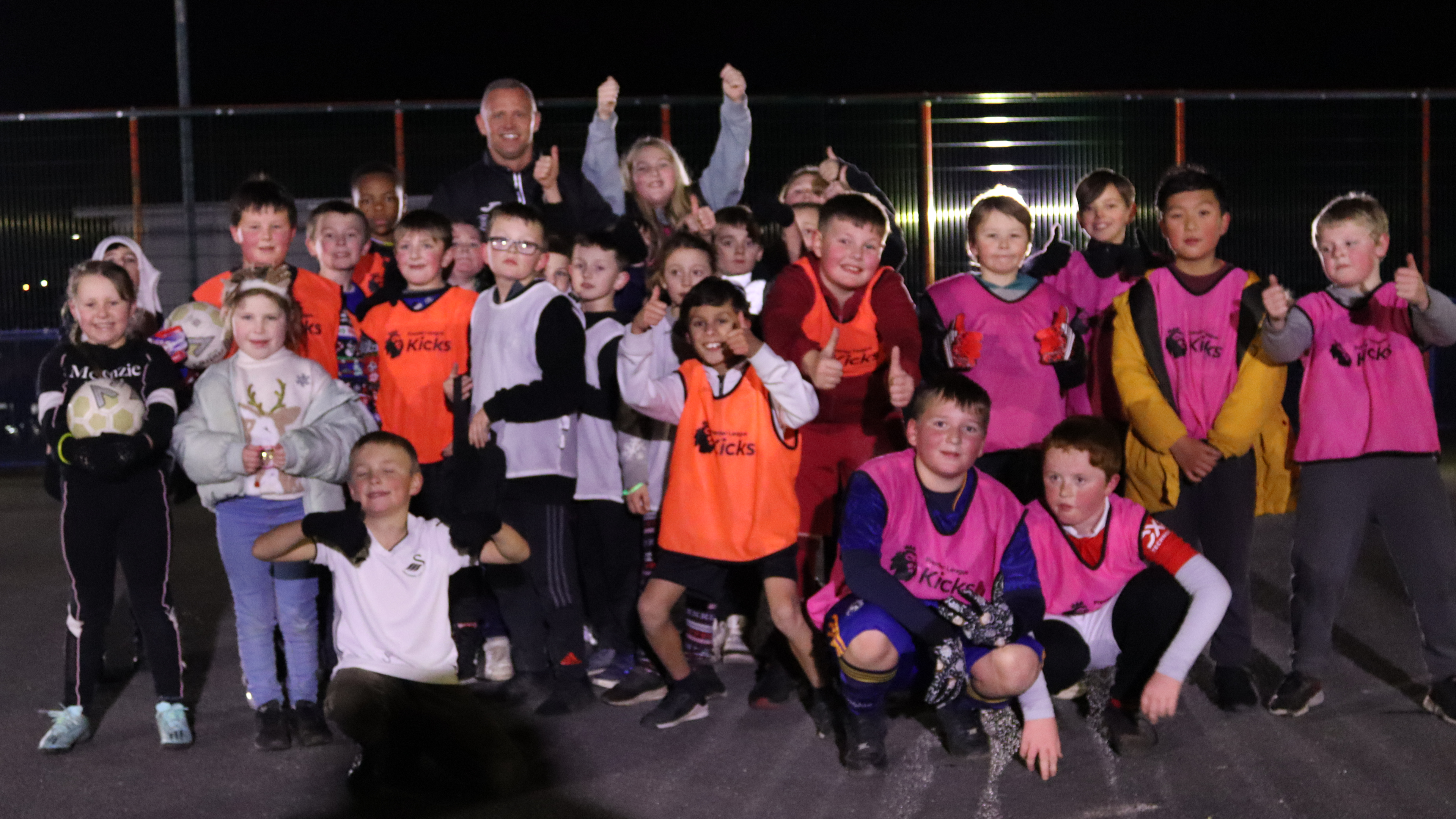 Swansea City AFC Foundation's Premier League Kicks session in Blaenymaes were joined by club ambassador Lee Trundle for a special Christmas session earlier this week.
In partnership with local police and councillors, the community of Blaenymaes came together to celebrate the festive season and recognise the impact the programme has had during its first seven weeks.
Prior to the launch of the Kicks project, the area had very little for children and young people to do. More than 50 Premier League Kicks participants attended the session and received selection boxes which were handed out by Trundle and Santa Claus.
Stephen Evans, police community support officer, said: "This is an amazing event that started off with the help of Premier League Kicks. We've had the council, local residents, and the youth service involved which just shows what's possible when everyone comes together.
"Premier League Kicks has taken off amazingly well here, anti-social behaviour was on the increase in this area, but this is the community taking back the space for itself."
Trundle added: "This is what our community and the football club is all about, getting into these areas and mixing with the community.
"The Foundation have put a good session on for them and I even got the chance to join in and have a little match myself so it's been a great evening all round!"