Swansea City AFC Foundation are tackling loneliness in support of Mental Health Awareness Week
9th May 2022
Foundation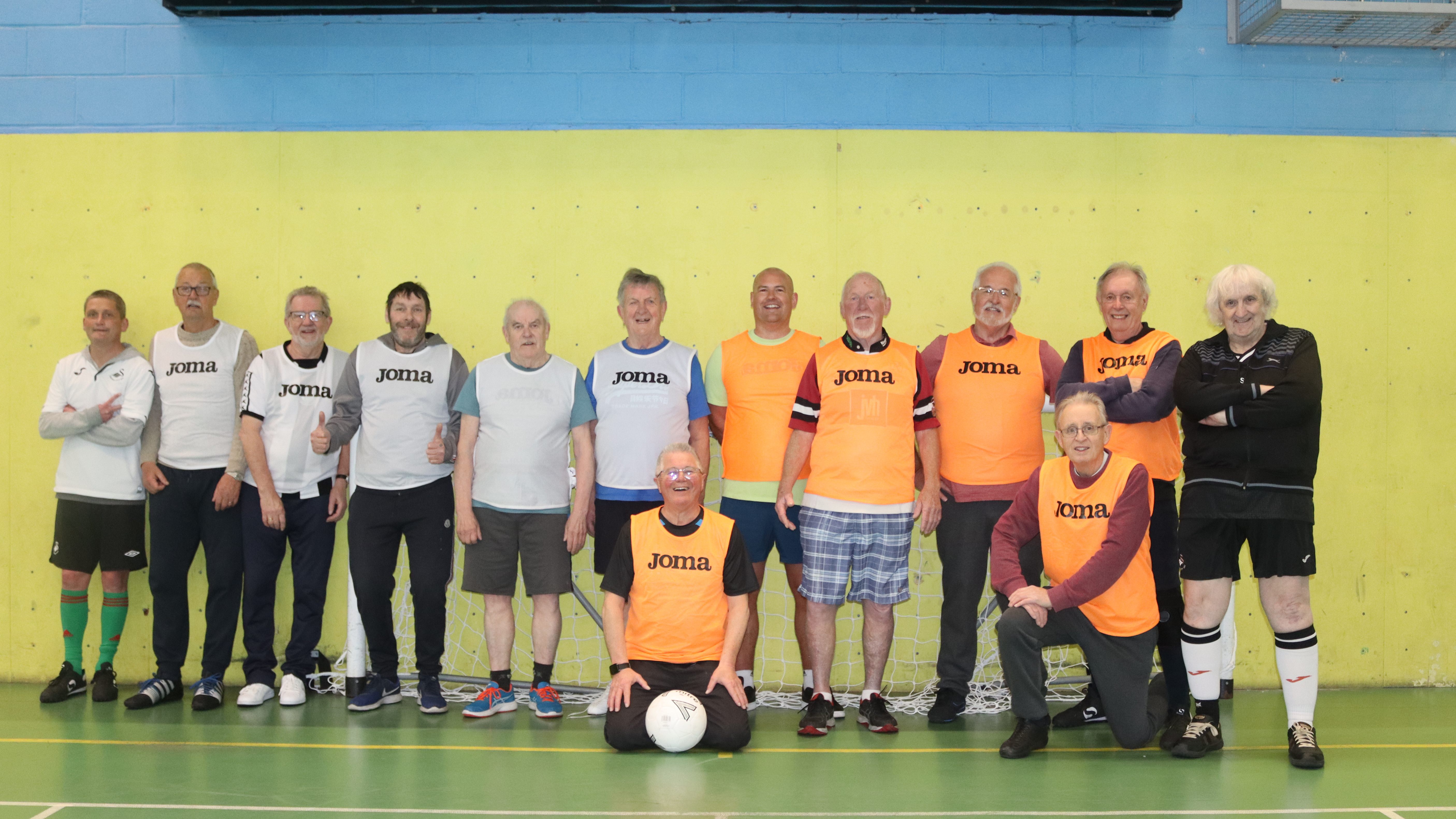 Today (May 9) marks the beginning of the 22nd Mental Health Awareness week and in 2022 the focus is on loneliness, something which affects the lives of millions of people across the UK.
Across the country, people will be reflecting on loneliness and how it impacts our mental health and, in Swansea, the importance of Foundation projects which tackle social isolation is being highlighted.
Long-term loneliness is closely linked to mental health problems such as depression and anxiety. In Swansea and Neath Port Talbot, the Swansea City AFC Foundation run a number of programmes to encourage and support connection with open weekly walking football sessions ('We Wear the Same Shirt') and a specific community provision for veterans in the community called 'In the Squad'.
Caroline Gwilym, health and wellbeing officer at the Foundation, has witnessed people coming together at these sessions, and has seen first hand the positive impact of projects which tackle the issues stemming out of loneliness.
"Some of our participants have come to a session not knowing anyone and have made friends through joining in," Caroline explained.
"They not only enjoy the benefits of the physical activity on offer but also the social contact and connection the sessions can offer. We all enjoy a coffee and a chat at the sessions and the good-hearted humor that flows freely!
"They look forward to coming every week and are in touch and support each other throughout the week. It's really great to see and I would encourage people to come along or get involved with other community activities they may enjoy."
Mark Rowland, chief executive of the Mental Health Foundation, who are the key proponents of Mental Health Awareness week, added: "We hope this year's theme of loneliness will strike a chord with many of us who felt lonely and struggled throughout the Covid-19 pandemic. 
"Millions of us experience loneliness from time to time. We know that some people are at higher risk of experiencing loneliness and the evidence shows the longer we feel lonely, the more we are at risk of mental health problems.
"Loneliness deserves more attention and we're calling on everyone who has struggled as a result of being lonely to share their experiences.
"We must work together - as individuals, as a society and through government policy - to reduce loneliness and prevent mental health problems by investing in welcoming, social spaces and new community initiatives."
With awareness a key part of the Mental Health Foundation's campaign, they are encouraging people to share their experiences online using the hashtag #IveBeenThere. While those who wish to take a more active role in awareness raising can join the #80MilesinMay challenge by signing up to run or jog 80 miles this month to raise money for the charity.
Supporters who would be interested in finding out more about the Foundation's 'We Wear the Same Shirt' walking football sessions or the 'In the Squad' sessions can get more information by clicking here or email ian@swansfoundation.org.uk