Swansea City AFC Foundation make PL Kicks participant's day with mascot experience
27th May 2022
Foundation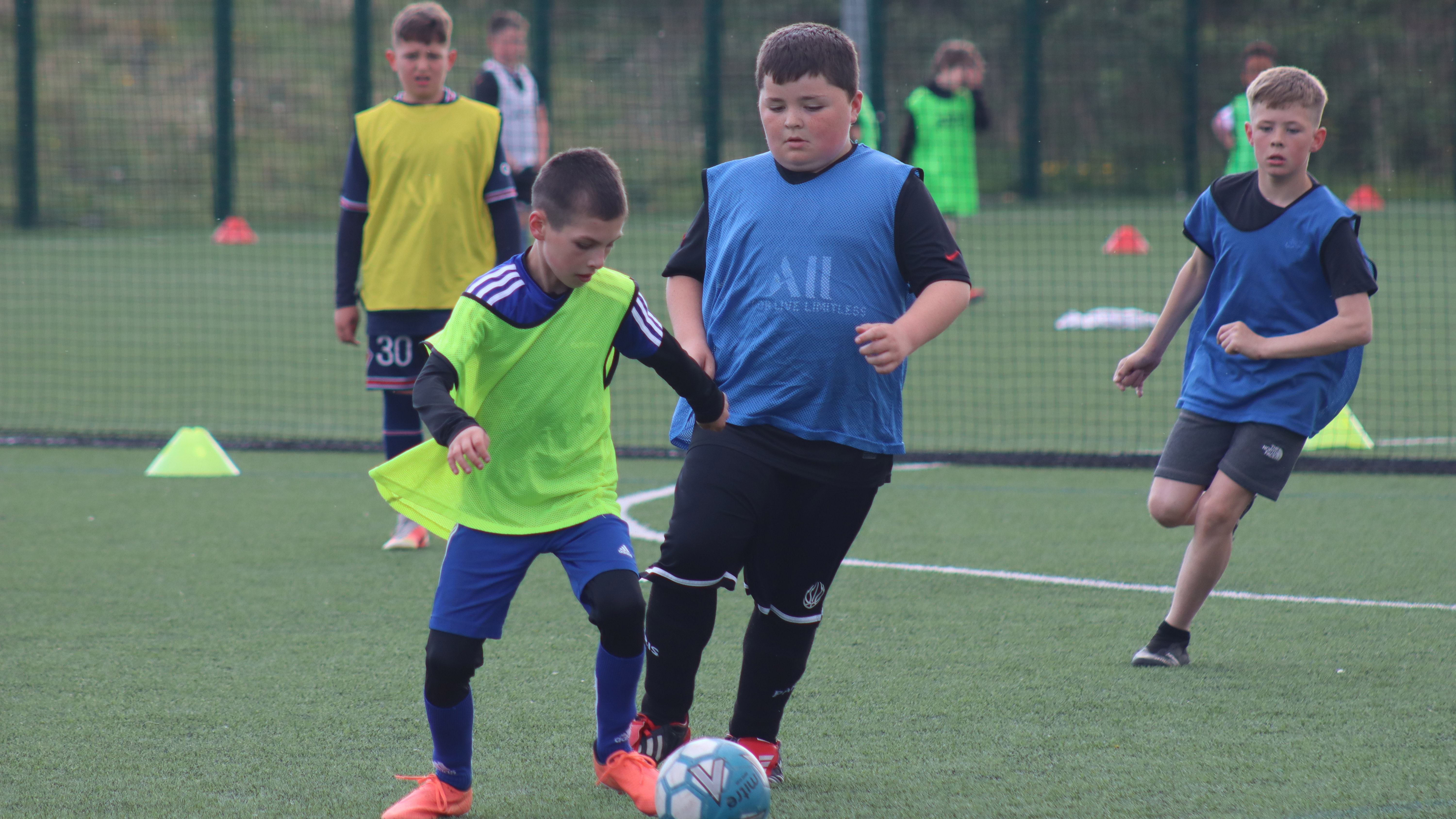 Swansea City AFC Foundation celebrated the progress of Premier League Kicks participant Ceiran Jenkins by offering him the opportunity to be a mascot for the day at the Swansea.com Stadium.
Jenkins, who has been attending the Foundation's Kicks sessions for more than a year, has shown great progress through his time at the sessions and this progress has also been evident in his Sunday league team.
To celebrate the hard work and commitment that Ceiran has shown, Swansea City AFC Foundation offered him the opportunity to be a mascot for the day for the Swans home fixture against Reading earlier in the season.
Ceiran enjoyed the opportunity to see the players up close before the game and watch from the stands, before stepping on the pitch at the Swansea.com Stadium himself to score a penalty past Cyril the Swan.
The Foundation's Premier League Kicks coach Jamie Bessant has seen massive development in Ceiran's ability to interact with his peers and team-mates.
"At first, naturally, he was very quiet and a bit shy, but as he has gone on he has grown in confidence, made friends and encouraged other people to attend," explained Bessant.
"We've seen a huge improvement in him, he turns up every week, he's keen, he's enthusiastic, all the key things you look for in a participant.
"We've seen improvements with his interpersonal skills, interacting speaks with coaches and participants, but also we've seen improvements in his game because of that confidence."
Cieran was given the opportunity to go on the Swansea.com Stadium pitch at half-time as part of his matchday mascot experience and mum  Delyth Burroughes was delighted to see the joy on her son's face.  
"It was the best day, he was so excited all week," explained Delyth.
"He was so excited about the things coming in the post like his lanyard and his kit, he was just over the moon. He loved his lap of honour, he saw some of the Kicks staff in the crowd and he was waving.
"Obviously he got to take his half-time penalty which he scored, he ran off because he didn't know what to do, but he just said it was the best day he's had. It was amazing."