Swansea City AFC Foundation's Cwtch Coffee mornings help tackle loneliness and mental health
24th March 2023
Foundation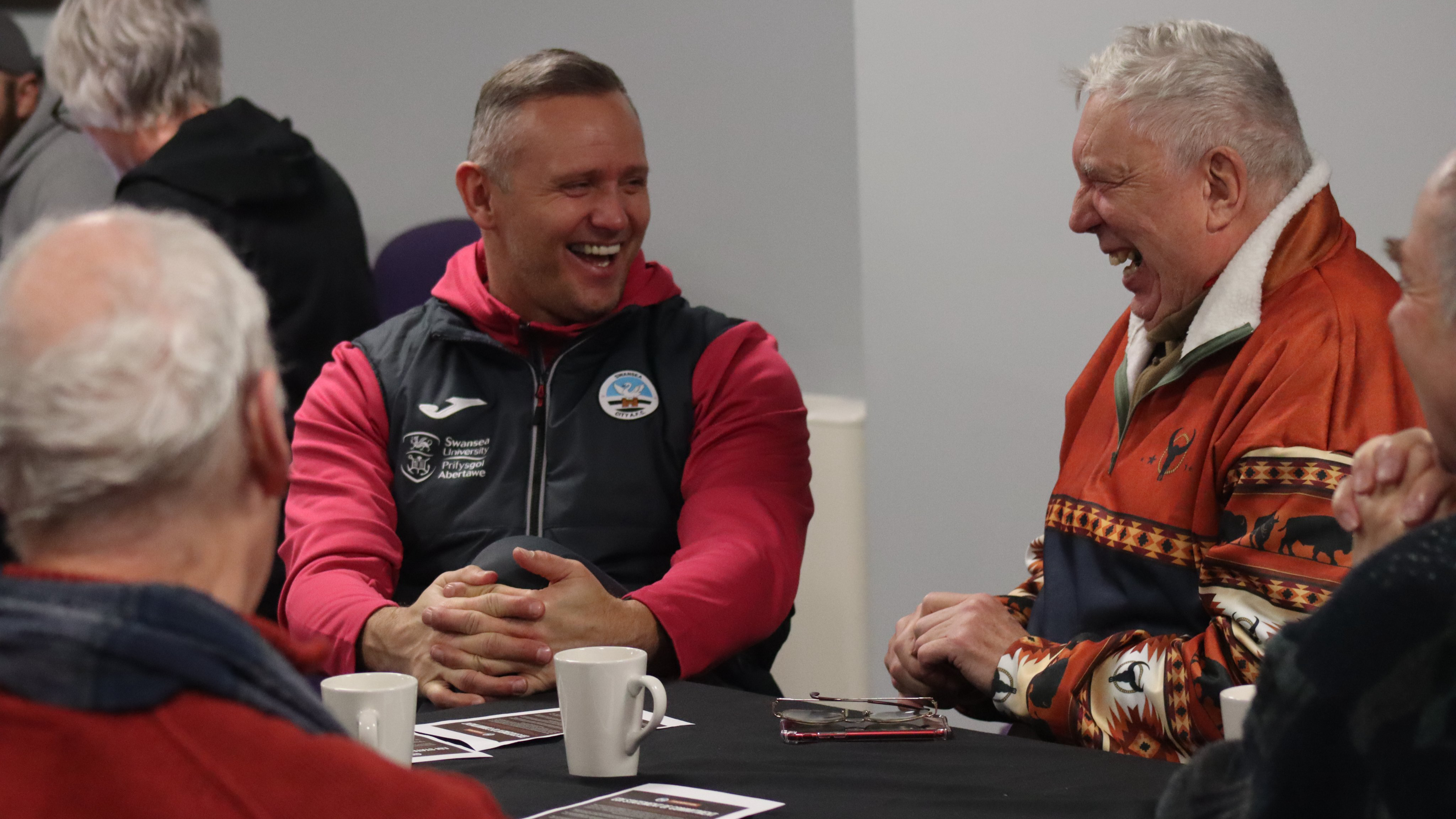 Swansea City AFC Foundation's Cwtch Coffee Mornings has helped people from across Swansea improve their mental health and wellbeing through its weekly drop-in sessions.
Launching in November 2022, Cwtch Coffee Mornings is funded by West Glamorgan regional partnership, offering attendees a warm space to enjoy a hot drink and the chance to connect and socialise with staff and other participants.
Since its launch, the sessions have seen almost 100 people attend which has helped to grow a strong community and create new friendships within the group.
Paula Chruchill has been a regular at Cwtch Coffee Mornings since the beginning with the weekly catch up providing a lifeline for her.
The sessions have allowed her to better manage her mental health struggles as well as build new connections and friendships. 
"It's the best thing that has happened to me," she said.
"I've come here, and I've met so many new people, made so many new friends and it's something I look forward to every week.
"My friend sent me an email telling me about the sessions, and because I suffer from PTSD and don't get to go out much and mix with people, I thought I would give it a go.
"It's given me something to do and something to look forward to every week and it's really helped me with my mental health struggles.
"The staff have been absolutely brilliant; they've made me feel really welcome and I always get an email from Caroline to wish me a good week."
Tony May saw the sessions as an opportunity to connect with people who may not have someone to talk to regularly and has made real bonds ever since.
"I thought it would be interesting to attend, not just for myself but also for people who are lonely and may have no one to talk to, and I've never looked back. I love it," said Tony.
"I've met some really good people who are now my friends, it's an opportunity to listen to people and feel like you've helped people, that's what it's all about.
"They're a great bunch and hopefully anyone attending will get a lot out of it, they'll feel better and  have something to look forward to every week."
To find out more about Cwtch Coffee Mornings and to sign up, click HERE.