Swansea City and John Pye Auctions agree partnership
19th August 2021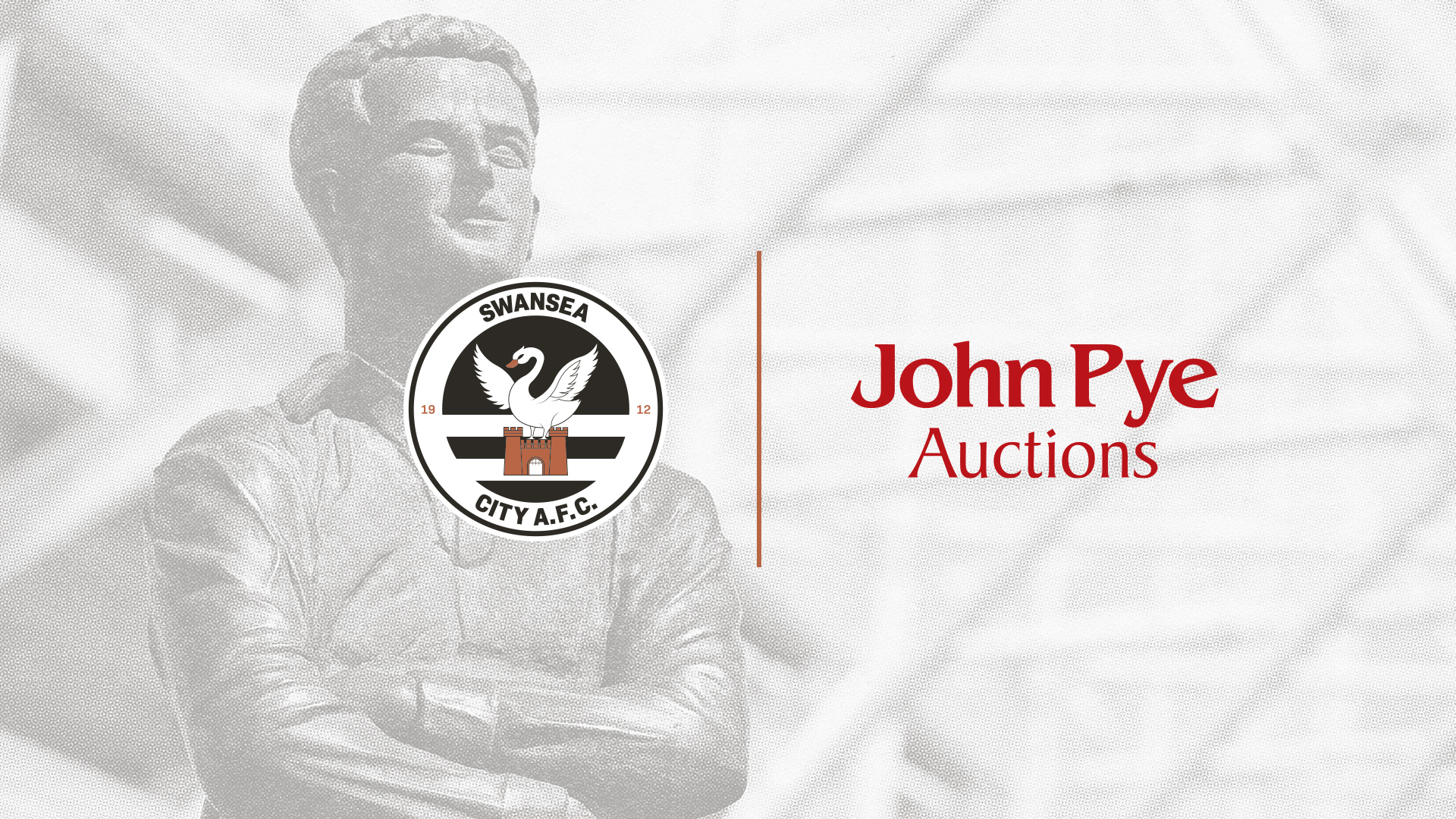 Swansea City is pleased to announce John Pye Auctions as an official club partner for the 2021-22 and 2022-23 seasons.
The partnership follows a long-standing relationship with the club that began in 2016, when John Pye opened their 300,000sq ft site at nearby Port Talbot, and the auction house sponsored the Swans for the 2017-2018 season.
In addition to the announcement, John Pye will be auctioning a Swans shirt in aid of Alzheimer's Society Cymru charity, which is our partnered charity for the year.
The shirt will feature in the South Wales Premium Saleroom auction; the auction will begin later this evening and be open until next Thursday (August 26).  Fans can sign up to bid on the online auction via johnpye.co.uk for free, with all monies raised for the shirt being donated to Alzheimer's Society Cymru.
John Pye is a committed supporter of local professional and grassroots level teams and was the first auction house in the UK to sign a sponsorship deal with professional football clubs that have included Scottish outfit Falkirk who are based near to their Bo'ness auction site and Nottingham Forest which is located close to its head office.
Adam Pye, managing director at John Pye Auctions, said: "We are delighted to be supporting Swansea City and it's a great opportunity for us to build on our existing relationship with the club over the next two years – aligning with a football club that is synonymous with Swansea and with whom we share their local community commitment is the best way for us to kick off the new season.
"We are looking forward to attending the matches over the next two seasons and to see capacity crowds come back to the ground and welcome the exposure that will give us. The team and I are excited for what I'm sure will be a successful season for the club."
John Pye, which is the UK's largest auction house network, offers the biggest volume and widest variety of stock and assets to the secondary market. Formed in the 1960s, John Pye Auctions has continued its strong organic growth in 2021 and its growing portfolio includes retail, vehicles, property, trade and luxury assets.
Rebecca Edwards-Symmons, head of commercial at Swansea City, said: "We are delighted to have John Pye Auctions as official club partner and official auction partner for the 2021-22 season.
"They are a nationwide business, which has continued to grow over many decades, and we are very much looking forward to working with them."
To find out more about John Pye Auctions and the comprehensive services it offers please visit: www.johnpye.co.uk or join the conversation on Twitter @John_Pye.