Swansea City Club Shop to reopen
8th November 2020
Club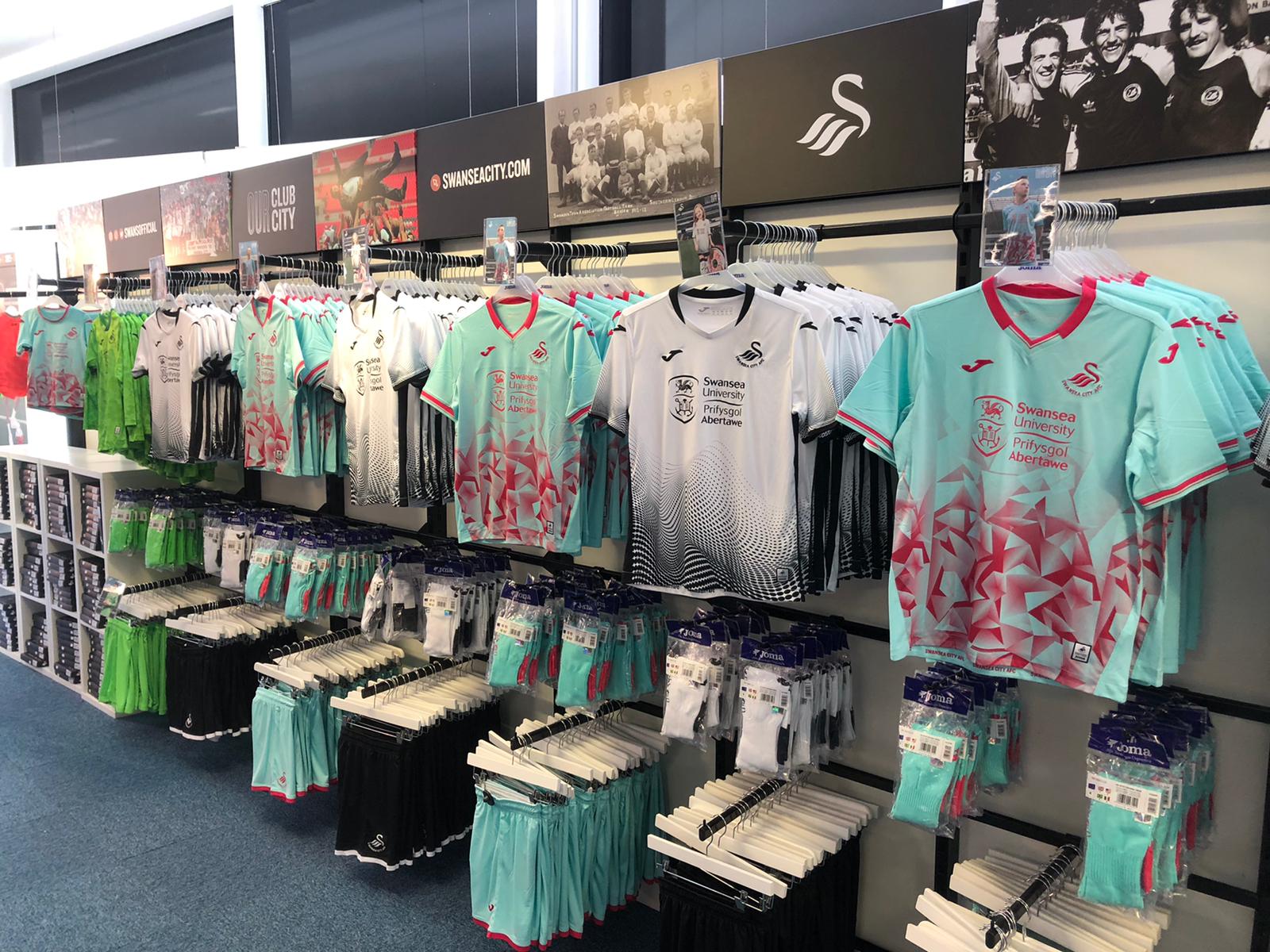 The Liberty Stadium Club Shop is set to reopen on Friday, November 13 from 9.30am to 5.30pm.
Fans are reminded that the free delivery offer currently in place, will end on Sunday at midnight.
Click and collect at Cwmdu will also reopen for supporters from Monday, November 9. The opening hours will remain between 9.30am – 2.30pm from Monday to Friday.
Supporters are advised that the Club Shop will only be open on Fridays and Saturdays for the foreseeable future, when the Swans and Ospreys are both playing away games.
If there is either a Swans or Ospreys home fixture on a Saturday or Sunday, the shop will open on the Thursday and Friday of that week instead. Please see below opening times for November:
Friday, November 13: 9.30am – 5.30pm
Saturday, November 14: 9.30am – 5.30pm
Thursday, November: 19 9.30am – 5.30pm
Friday, November 20: 9.30am – 5.30pm
Friday, November 27: 9.30am – 5.30pm
Saturday, November 28: 9.30am – 5.30pm
Social distancing measures will be in place while fans will be unable to try on clothes in store.
Following the success of a monthly quiet hour in the Club Shop during the 2019-20 season, the club - in conjunction with its Disabled Supporters Association -  is pleased to announce quiet hour measures will be in place every Friday morning from 9.30am until 10.30am.
This time is intended to help supporters with autism, and other disabilities and conditions that would benefit from a calmer shopping environment.
Measures such as reduced lighting and music are put in place to help supporters to shop in a quieter environment.