Swansea City Community Trust supports You vs Train campaign
21st November 2020
Foundation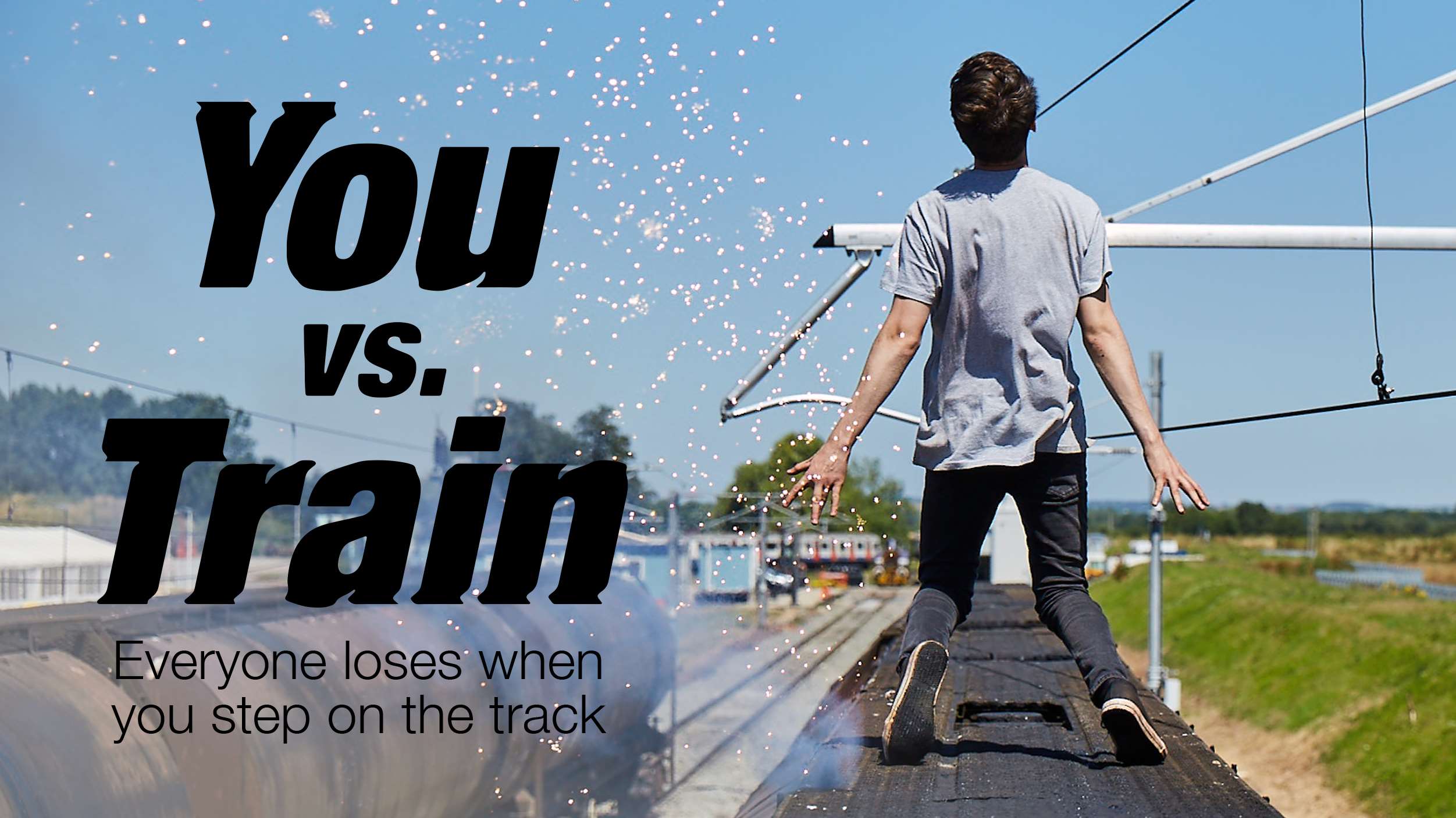 Swansea City AFC Community Trust has selected today's game against Rotherham United as their matchday focus for this year's You vs Train campaign. 
Partnered with the EFL Trust and Network Rail, the campaign aims to raise awareness among young people of the dangers on the railway.
Every year, hundreds of people unintentionally take on the railway and lose – whether it is through being hit by an unexpected train, or by electrocution through the lethal current within the rails and power lines.
To mark the campaign, the Trust released a video last month with Jordon Garrick, Cameron Evans and Katy Hosford providing messages of support. This will appear on our SwansTV Live stream for today's game.
Additionally, we have been delivering virtual classroom workshops and assemblies to partner schools across Wales during the past couple of weeks, while also running a poster competition for our Junior Jacks.
The winning poster was submitted by Dafydd Jones, who will receive a Swansea City shirt while his entry appears in today's Jack Magazine.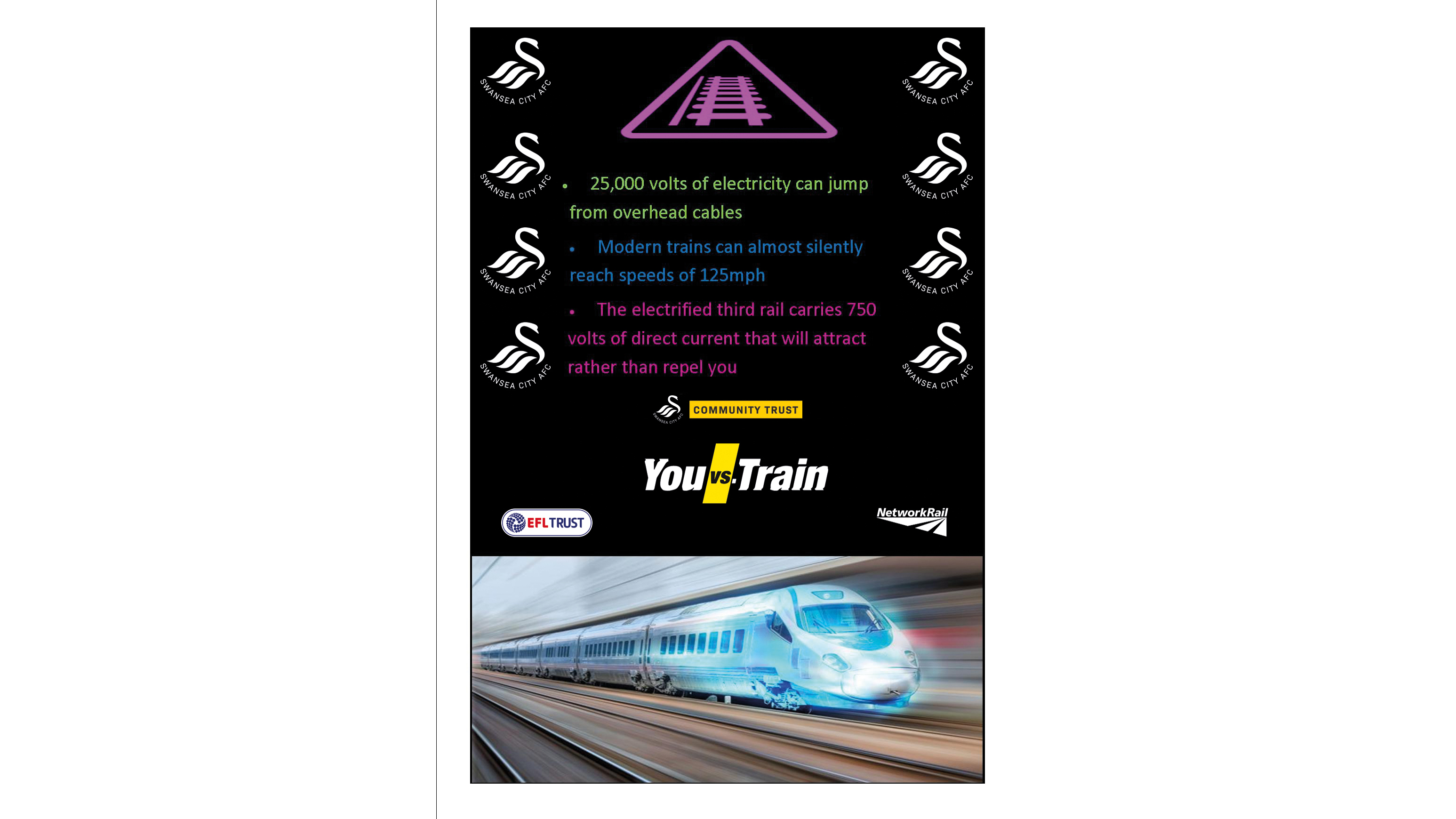 Graham Smith, Secondary Education Lead at the Community Trust, said: "We're delighted to be supporting the You vs Train campaign this season.
"The message that everyone loses when you step on the tracks is so important for young people across the Swansea area to hear. 
"We're creating a positive impact delivering assemblies, workshops and events in schools and youth work settings that help keep our participants safe on the railways."
Emily Coughlin, Network Rail's Community Safety Manager for Wales and the Western Region, added: "The dangers on and around the railway tracks are very real. 
"Each year, we continue to see far too many people risking their lives by trespassing on the railway, resulting in thousands of delay minutes, serious injuries and, in some cases, loss of life. 
"Network Rail have partnered with Swansea City Community Trust to reach young people and share these vitally important messages as part of the You vs Train project. 
"Everyone loses when you step on the track."
If any schools are interested in having the Trust deliver workshops surrounding the You vs Train campaign, please email graham@scfccommunitytrust.co.uk