Swansea City continues partnership with the Turmeric Co.
3rd August 2021
Club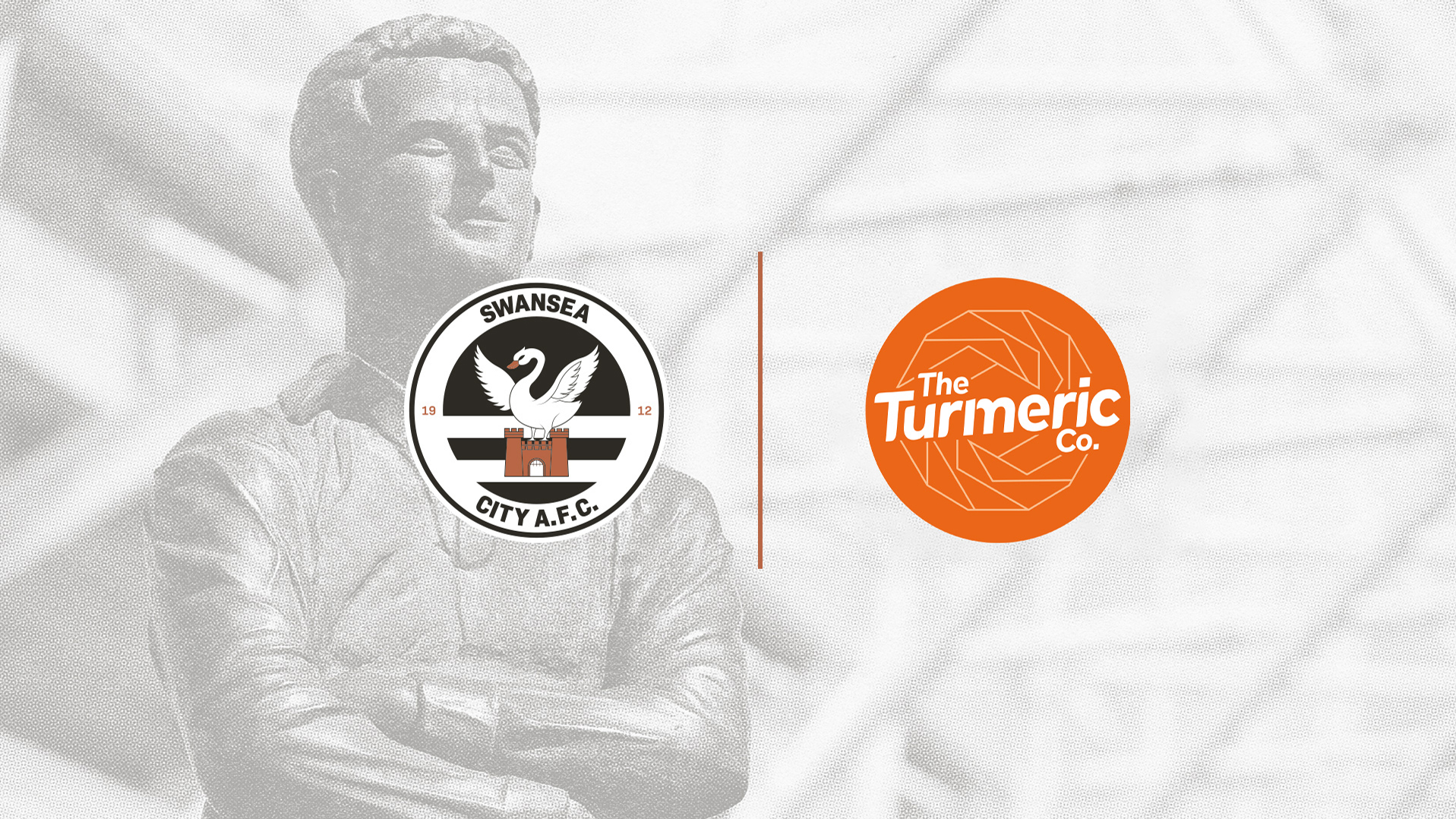 Swansea City is pleased to announce the continuation of its partnership with The Turmeric Co for the 2021-22 season as the club's Official Turmeric Supplier.
The company - who linked up with the club back in March and will continue to supply products for the club's first team and academy teams - was founded by Wales international Hal Robson-Kanu.
Turmeric Co products are quickly becoming the gold standard for individuals looking to support their health and wellbeing through nutrition, with their bespoke formula containing key powerful natural ingredients, each selected for nutritional value and benefit.
A range of proprietary blends in a 'shot' format, offers a convenient solution for people using turmeric as a regular part of their nutrition; no powders, and no low-quality filler ingredients such as apple juice or water are included in their products.
Only premium, raw and absorbable turmeric root is used in every shot, with a combination of other superfood ingredients making the range an effective yet delicious option for people to support their daily health through natural nutrition.
Thomas Hal Robson-Kanu, founder of The Turmeric Co, said: "We've enjoyed a brilliant first year in partnership with Swansea City, as part of a thrilling campaign for the club, who narrowly missed out on promotion.
"Swansea are fully invested in the power of turmeric and found our shots a vital tool last season, so we can't wait to continue working with them to support their nutrition on and off the pitch."
Rebecca Edwards-Symmons, head of commercial at Swansea City added: "The Turmeric Co have already aided our players' holistic health since they came on board with us during the second half of last season, and we look forward to working with them again during the 2021-22 campaign."