Swansea City Disabled Supporters' Association holds successful Christmas party
2nd December 2021
Club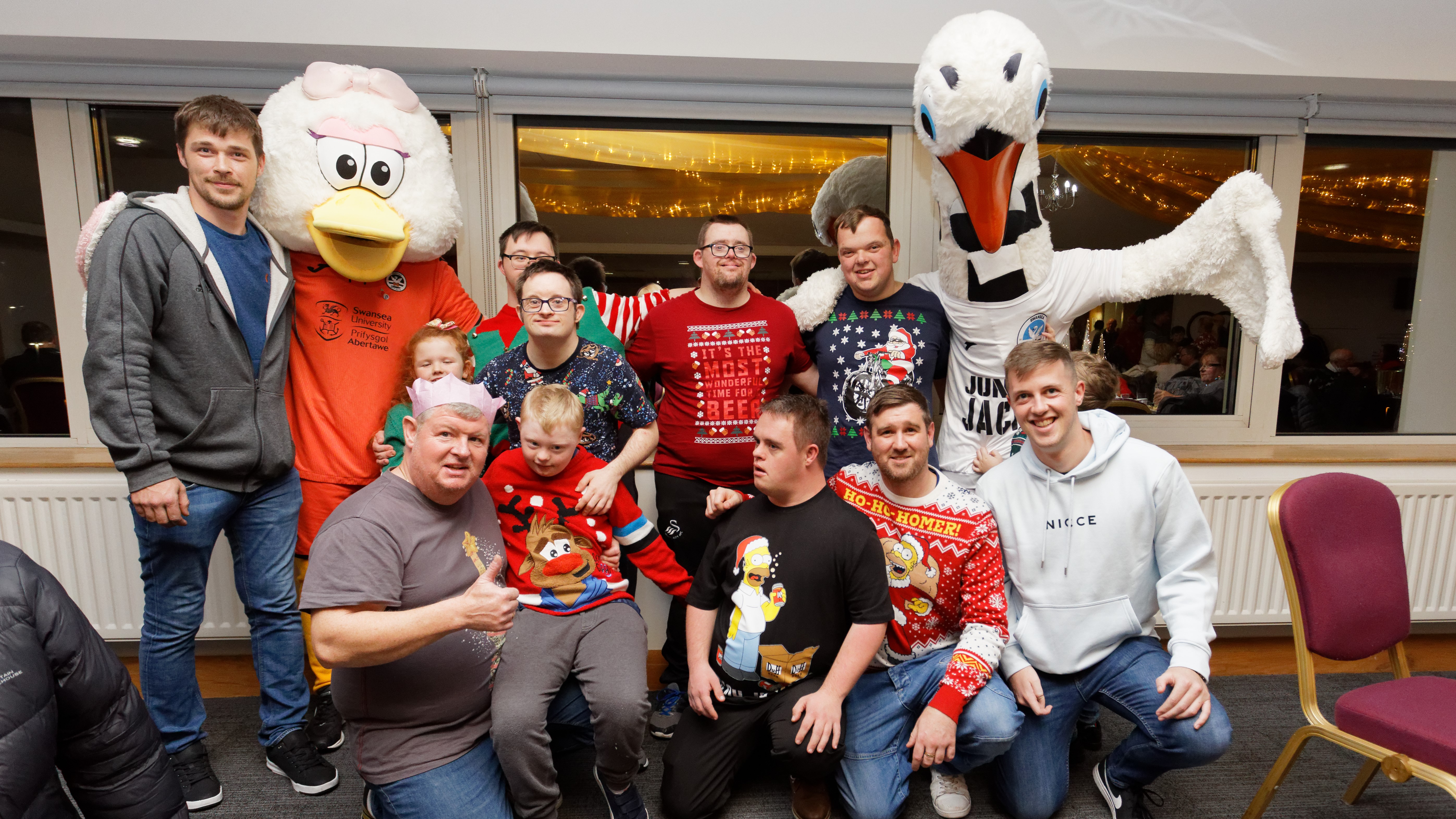 Swansea City was delighted to play host to the Disabled Supporters' Association Christmas party at the Swansea.com Stadium earlier this week.
The event – returning after Covid ensured it could not be held last year – proved to be a tremendous success with over 120 in attendance after sterling work by the committee in organising the festivities.
Head coach Russell Martin, goalkeeping coach Dean Thornton, captain Matt Grimes and midfielder Flynn Downes were all there to mingle with supporters, as well as posing for photographs and signing autographs for those present.
Honorary club president Alan Curtis was also among the attendees, while the children enjoyed surprise visits from Cyril and Cybil, as well as Santa himself.
The event was hosted by Eirian Wyn, with Mal Pope and Johnny Tudor providing entertainment, including renditions of popular Christmas carols, while a raffle saw a number of supporters land themselves an early Christmas present.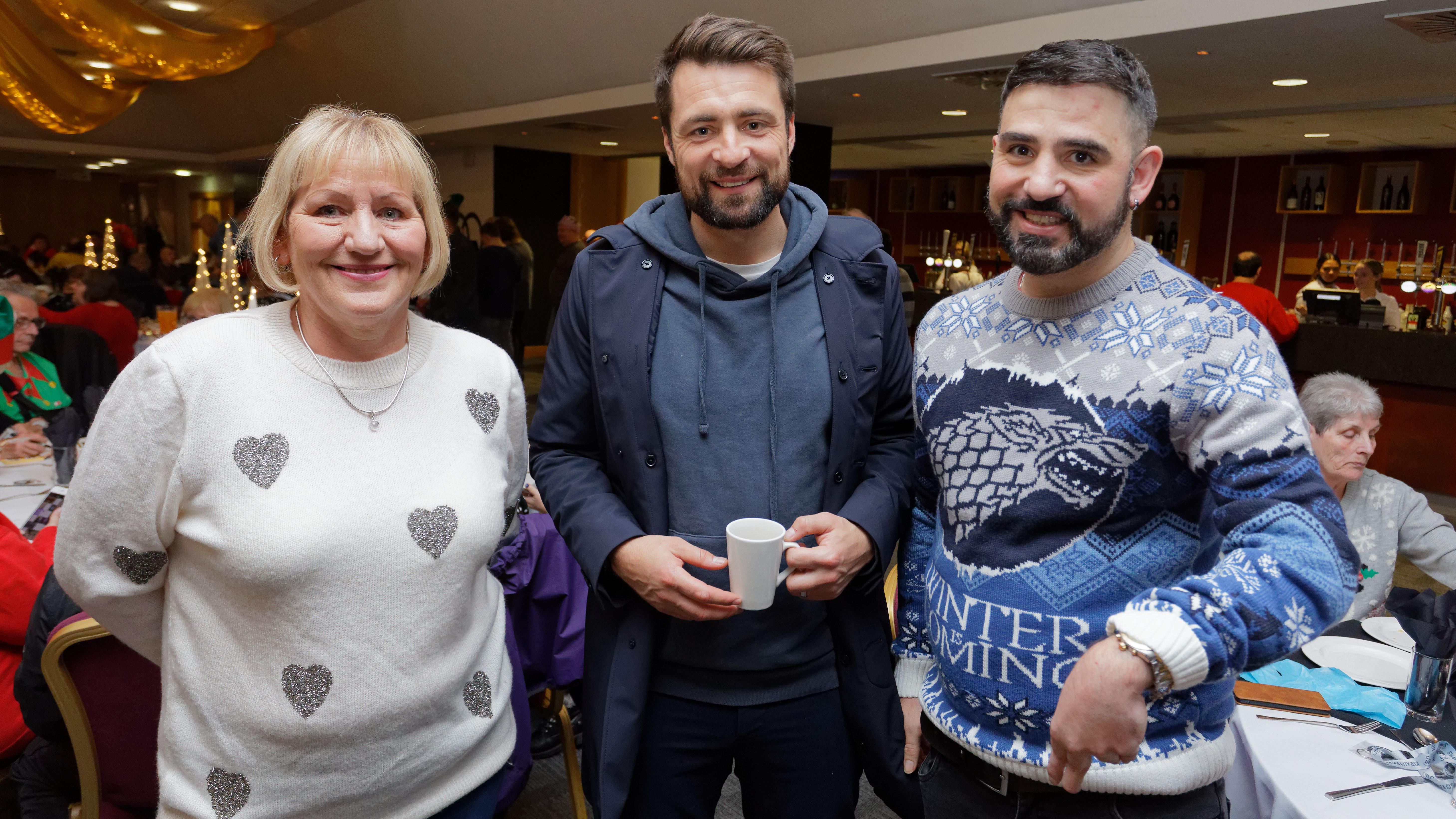 It was a wonderful evening as the party made a welcome return after a challenging period for the DSA and its members during the ongoing pandemic, with the smiles on faces testament to just how much those present enjoyed themselves.
"COVID has been difficult for everyone and we are proud that we have helped and supported our members during this time," said DSA chair Andrew Brayley.
"We delivered some surprises at the event, and as a committee we have been working very hard to ensure that the event was full of joy and fun.
"We enjoyed seeing many of our members, where we were able to start the Christmas celebrations together."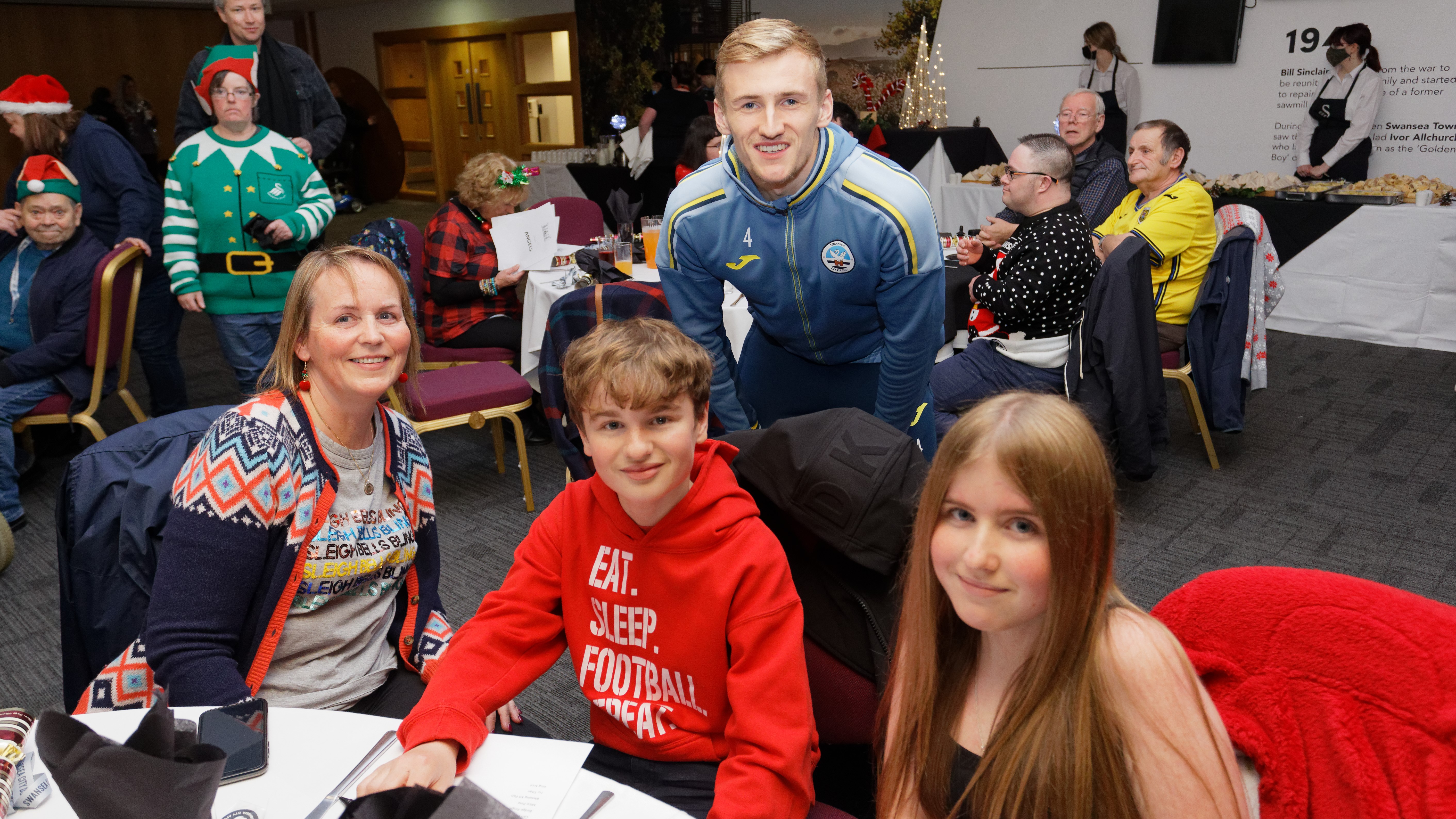 DSA secretary, Cath Dyer, added: "It's a lovely event. It's our first face-to-face gathering for two years and you can see from the atmosphere in the room that everyone enjoyed.
"It has been a tough two years with Covid, people have had to isolate and we have done our best to keep in contact with our members.
"So, to see everyone in attendance with smiles on their faces is wonderful.
"We have a fantastic relationship with our members, we are one big happy family, and we are also lucky that the club is so supportive of the DSA."
And club legend Curtis also outlined the work of the DSA and its ongoing importance to supporters and Swansea City itself.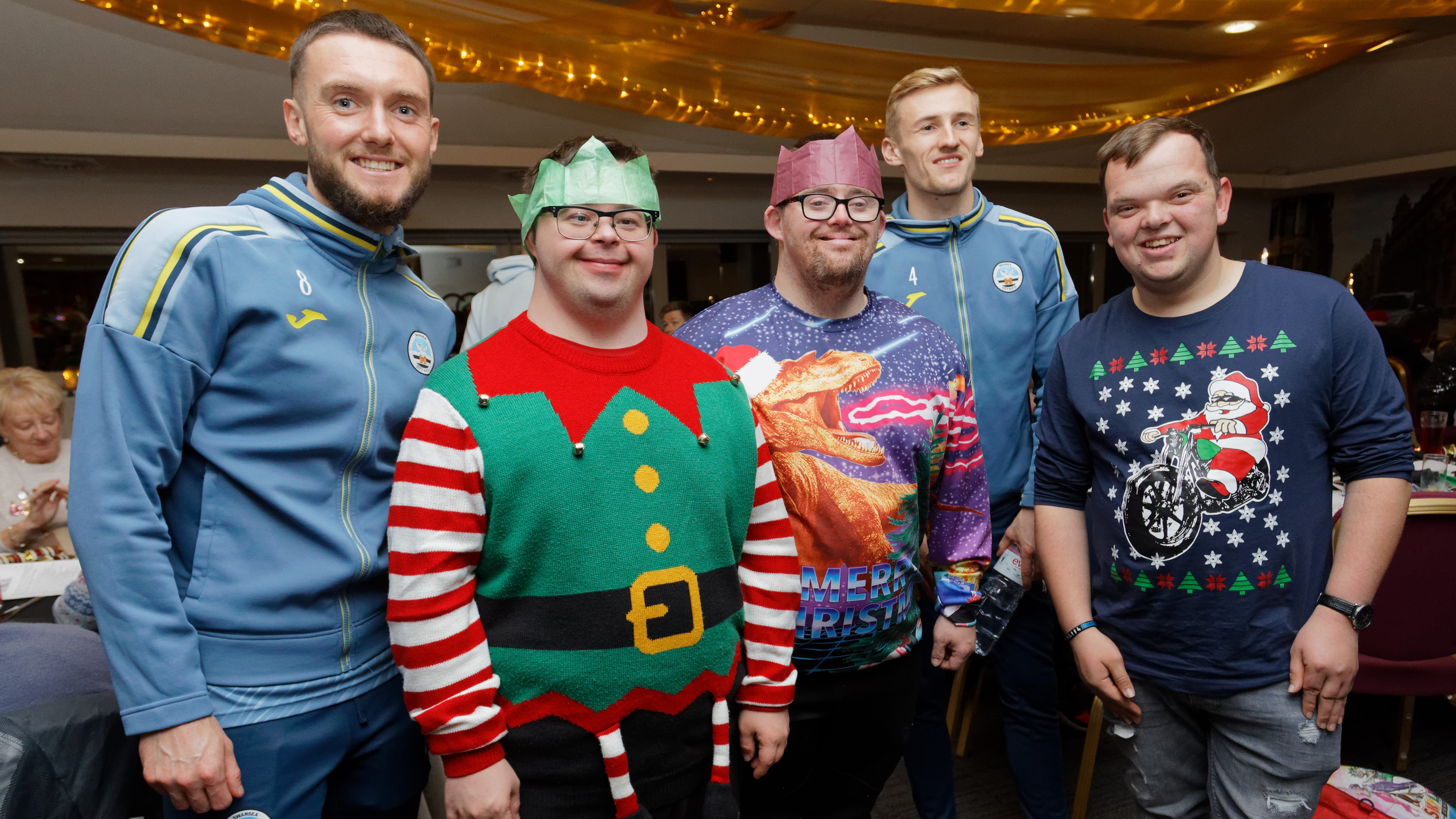 "Unfortunately, this event has not been able to be staged over the last year or two due to Covid, so it is great to see everyone again," said Curtis.
"It's important we recognise the work that everyone has put in to making the event a success and it was great to see everyone enjoying themselves.
"The DSA plays a very important part in the club, they do an awful lot of work for charity and it's great to have an event like this where they can meet the players, meet the staff, and really enjoy themselves."
The DSA work tirelessly throughout the season to provide support, friendship and social occasions for their members to enjoy. For more information on the DSA and how to become a member please email secswandsa@gmail.com.