Swansea City Disabled Supporters' Association present club with ear defenders
25th July 2022
Fans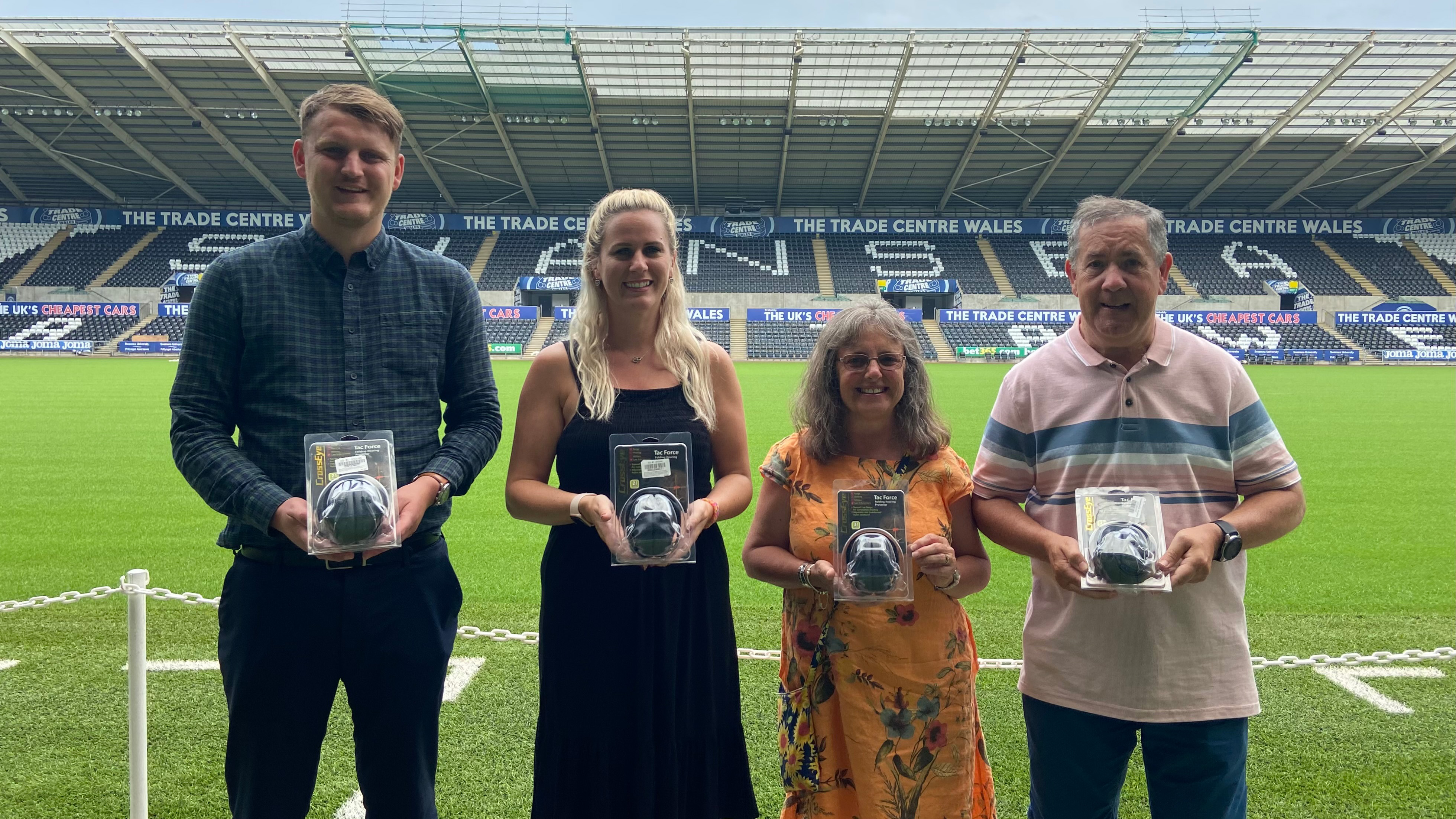 Swansea City Disabled Supporters' Association (DSA) has presented the club with new ear defenders ahead of the 2022-23 Championship season.
The ear defenders will be available for home and away supporters to borrow on matchdays at the Swansea.com Stadium, and will be a valuable addition for supporters who can find loud noises challenging.
Supporters will be able to borrow the defenders by speaking to a disability liaison steward on the day, however, numbers are limited so if you know you will need them at a match, we would recommend booking in advance by emailing our disability liaison officer at accessibility@swanseacity.com.
DSA chairman, Andrew Brayley, said: "The DSA exist to make the matchday experience for any disabled fan the best it can be. We have to think of all the different requirements for people with disabilities. Within that, you have people with Autism who struggle with crowds and noises.
"As a committee we decided that we would like to offer ear defenders so supporters who need them.
"It's about inclusion. If someone is worried about coming to the stadium because of the noise, they don't need to be concerned anymore. Now, everyone can enjoy watching a game without worrying about that.
"It can make a big difference to someone's matchday, and we hope this can help to make it an enjoyable experience for everyone regardless of who they are or their disability."
Swansea City CEO Julian Winter added: "We're really grateful for the continued support of the DSA to help us improve the accessibility of our matchdays and help us break down the barriers that may exist for some fans.
"The donation of ear defenders is another important step to helping us ensure that anyone who attends a football match at the Swansea.com Stadium feels welcome, safe, and secure in the environment."