Swansea City DSA mark international day of people with disabilities with an accessible stadium tour
3rd December 2022
Club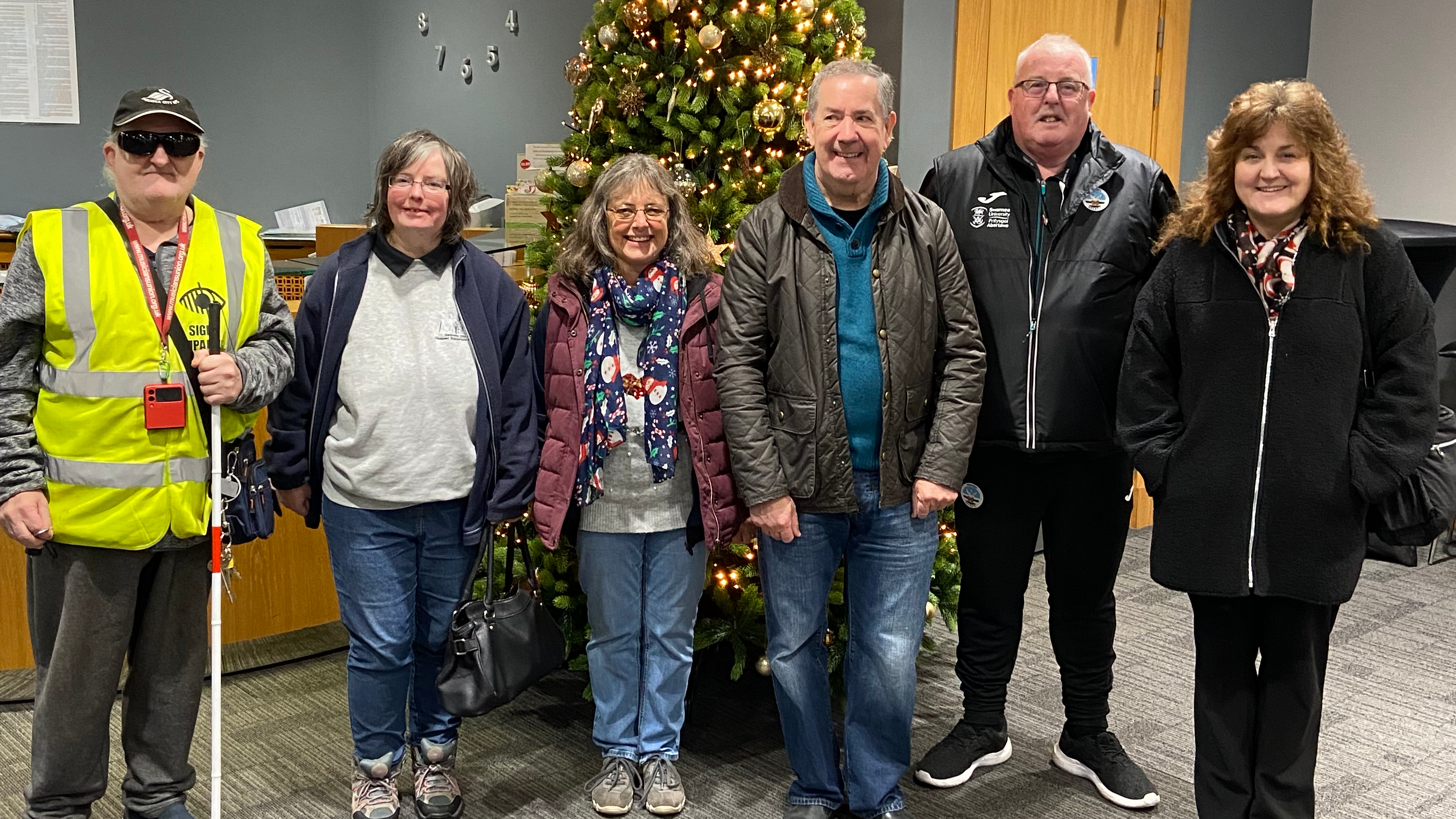 To mark international day of people with disabilities, the Swansea City Disabled Supporters' Association (DSA) attended a tour of the Swansea.com Stadium to learn more about the accessible facilities at the venue.
Regular match-goers were joined by supporters who have never attended a game, or who attend less frequently, to learn more about the stadium footprint, the layout of the concourses and stands, and what is available on matchdays to support their experience of watching the Swans.
For some people, such as those with dementia or autism, the ability to see the venue they will be attending in advance can be invaluable and will really help with planning a journey to a busy and noisy stadium.
Cath Dyer, secretary of the DSA, said: "We all want to thank Cath Thomas (head of fan engagement) and Stuart Button (Swansea.com Stadium tour guide) for organising the tour for our committee and members.
"It was a tour that catered for all disabilities and was really well thought out. Tours like this can really help our members get used to the stadium when it's quiet and that will ultimately help them feel more comfortable attending games, which is the most important thing.
"We were shown the inclusion room, reminded about the ear defenders and I personally learned even more about how impressive the stadium's audio link and commentary is for people with visual impairments.
"It was also great to learn about how much work goes on behind the scenes to flip the stadium from Ospreys games to Swans fixtures and the efforts of the grounds team to keep the pitch looking so amazing all year around.
"The DSA is proud to support a club which does so much to promote and be accessible for people with all disabilities."