Swansea City host media training for club's under-18s and local university students
21st April 2023
Academy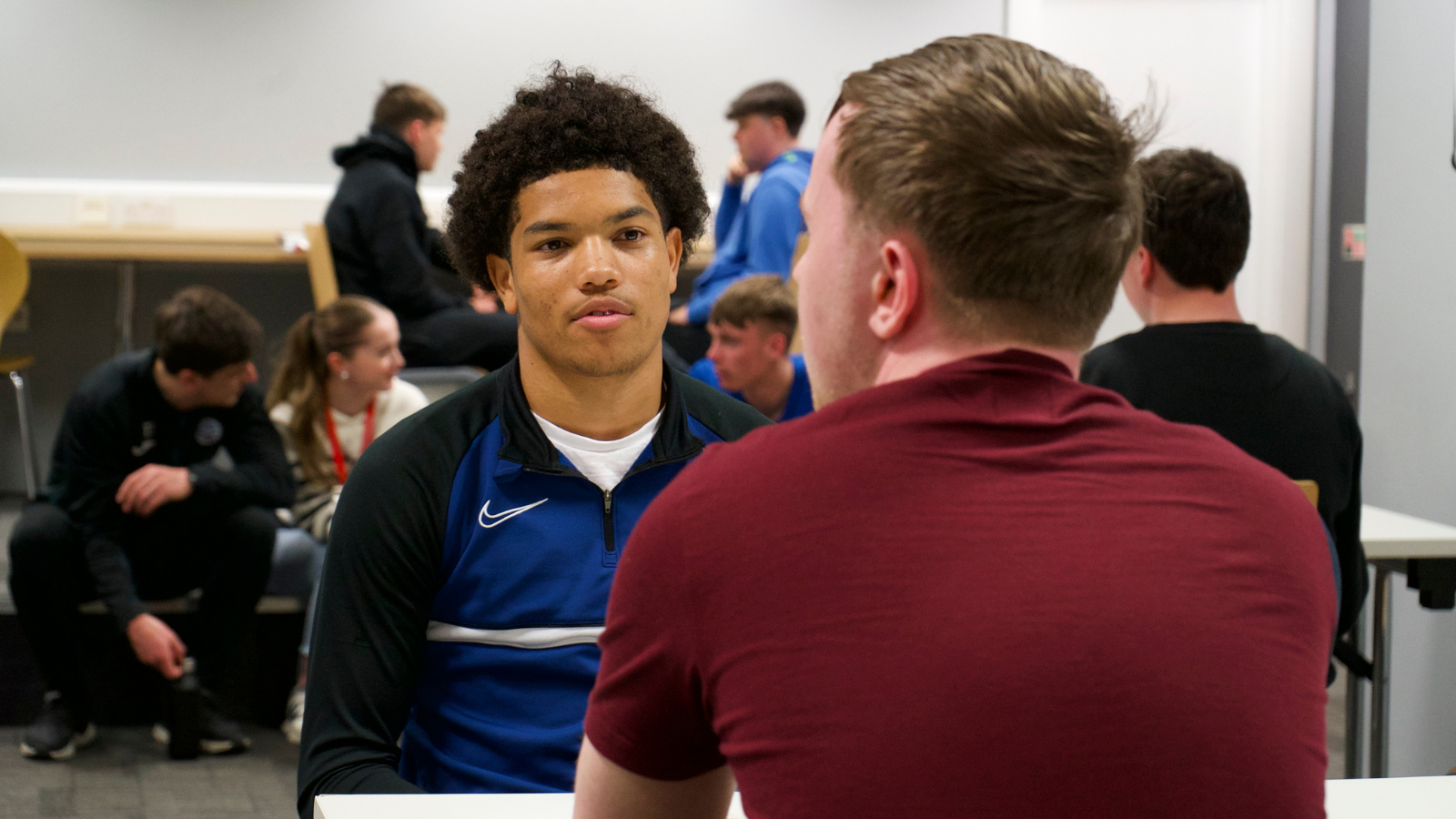 Swansea City hosted a media day for both the club's Under-18s and students from University of South Wales earlier this week.
Students from the University of South Wales' Sports Journalism course were welcomed to the Swansea.com Stadium to practice their journalism skills by interviewing Swansea City's Under-18s in an event which provided good practice for both budding footballers and journalists.
Before the media duties commenced, the students were treated to a tour of the matchday media facilities which included the TV interview rooms, press room, press box and gantry.
The Under-18s were invited to attend as part of their weekly life skills sessions, and the experience proved to be beneficial for the young players as it was a chance to practice their media skills, which will be vital for their future playing career.
Players were interviewed by each student in the press room via a rotating system and the interviews focused on the aspects of written journalism first. The group then moved on to broadcasting skills pitch side and in the tunnel.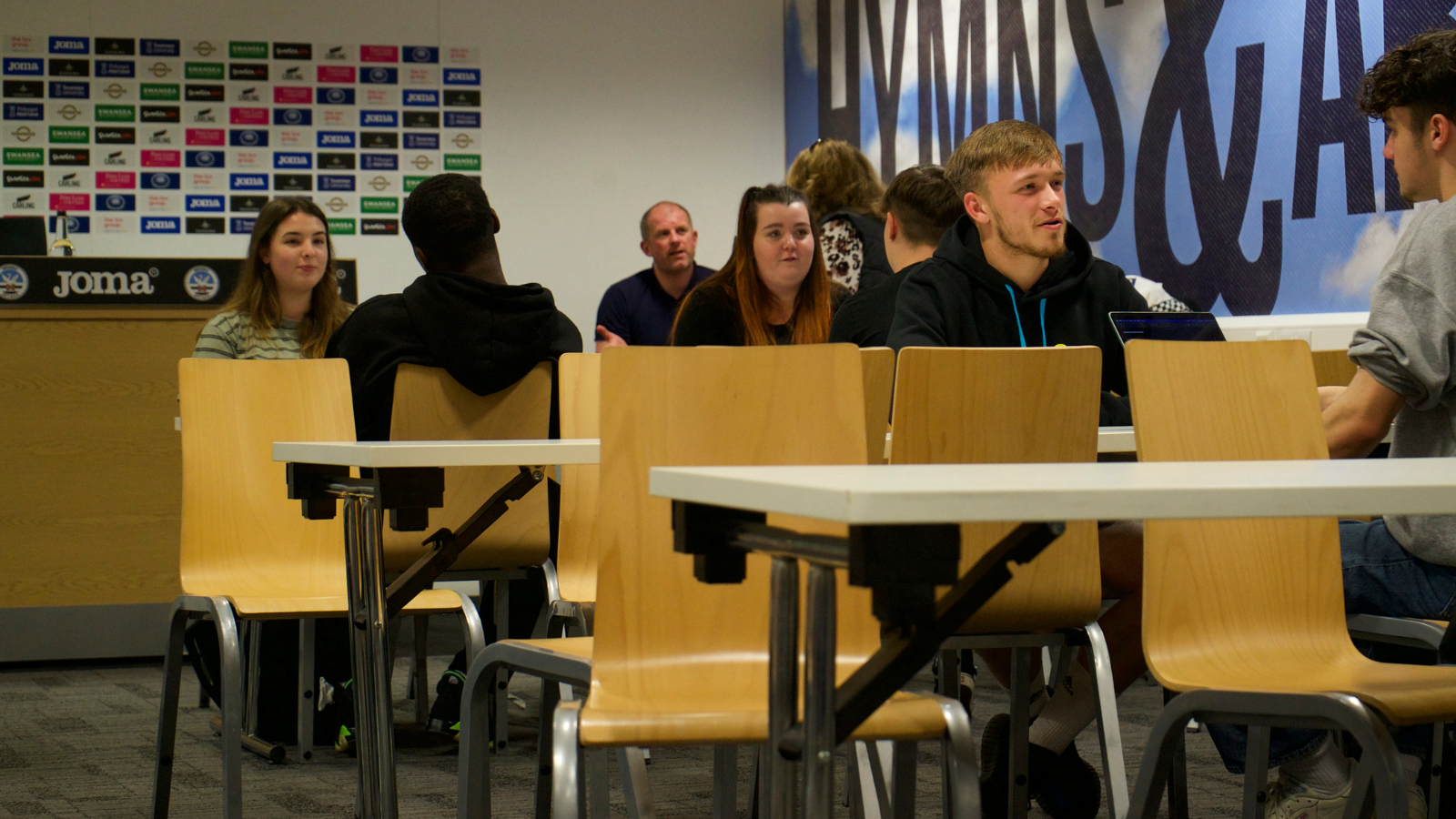 Journalism lecturer at University of South Wales Julie Kissick said: "It's a real life situation. I think the good thing about doing it this is way is that we just brought out first years, who are relatively inexperienced.
"And they got to work with the under-18s, who are also relatively inexperienced in this field and that meant there wasn't too much pressure on either group, and that makes a big difference.
"The thing I'm most proud of is that our students managed to ask enough questions to get the players talking, and a lot of the players bought into that, in this case it was a win-win scenario."
Education and player care officer at Swansea City academy Toby Rossiter said: "It was great to see two groups of young people collaborate on this project.
"It provided everyone with valuable exposure to the practicalities of sports media whilst being complimented with expert advice from club and university staff."