Swansea City hosts junior inclusion football tournament
19th April 2022
Community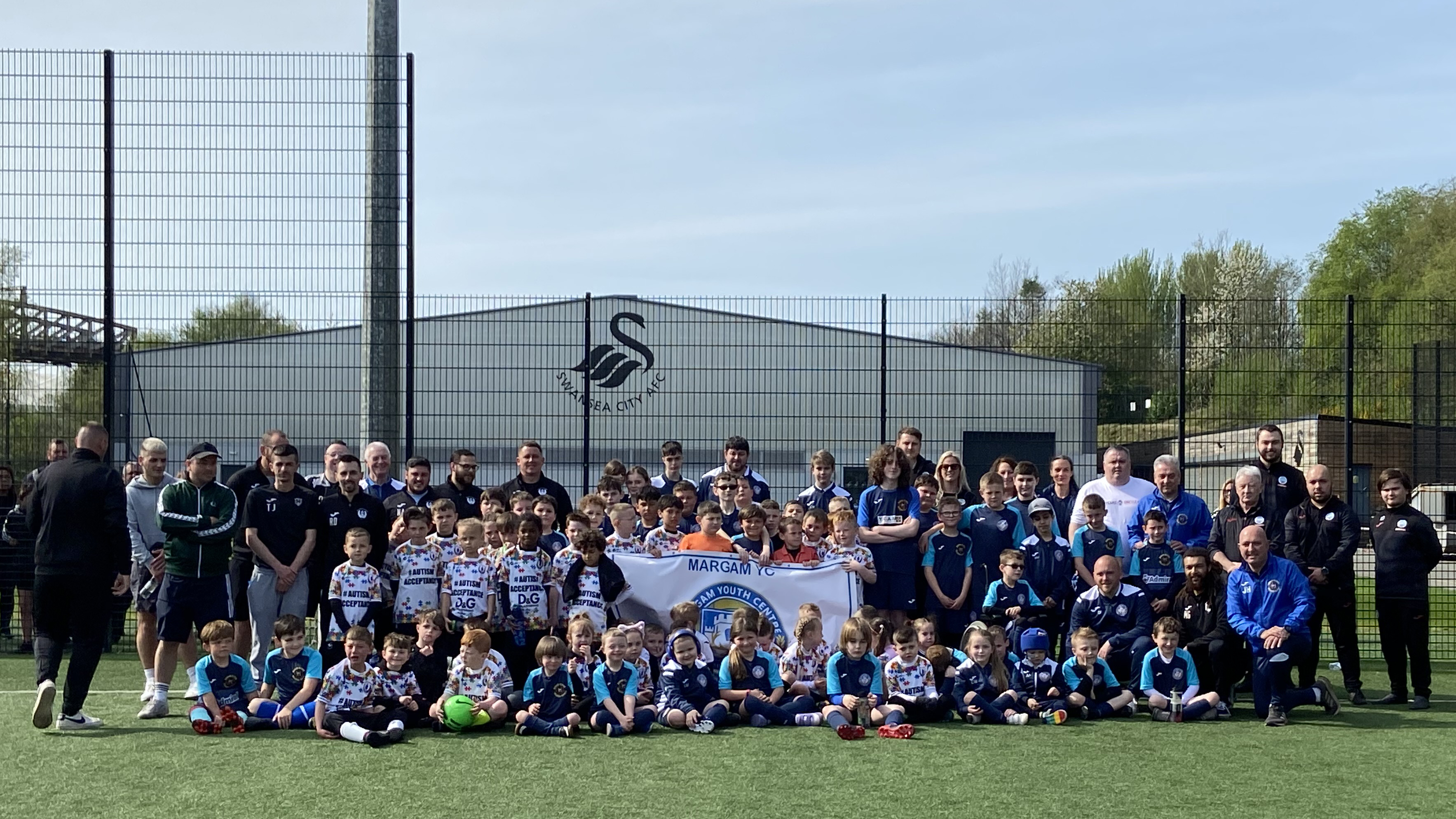 Swansea City played host to a junior pan disability football tournament at the Swansea City Academy in Landore over the Easter weekend.
Local  disability football teams Rosehill Community Football Club and Margam Stags Inclusion fielded junior teams at the fun, non-competitive event on Saturday morning.
It was the first time either team had competed in matches against another inclusion team and the young footballers had a great time participating in the games and socialising on the side lines.
John Heycock, founder of Margam Stags, has around 80 children registered to his club and while they all enjoy the regular training, this is the first time many of them have been able to experience playing football against another team.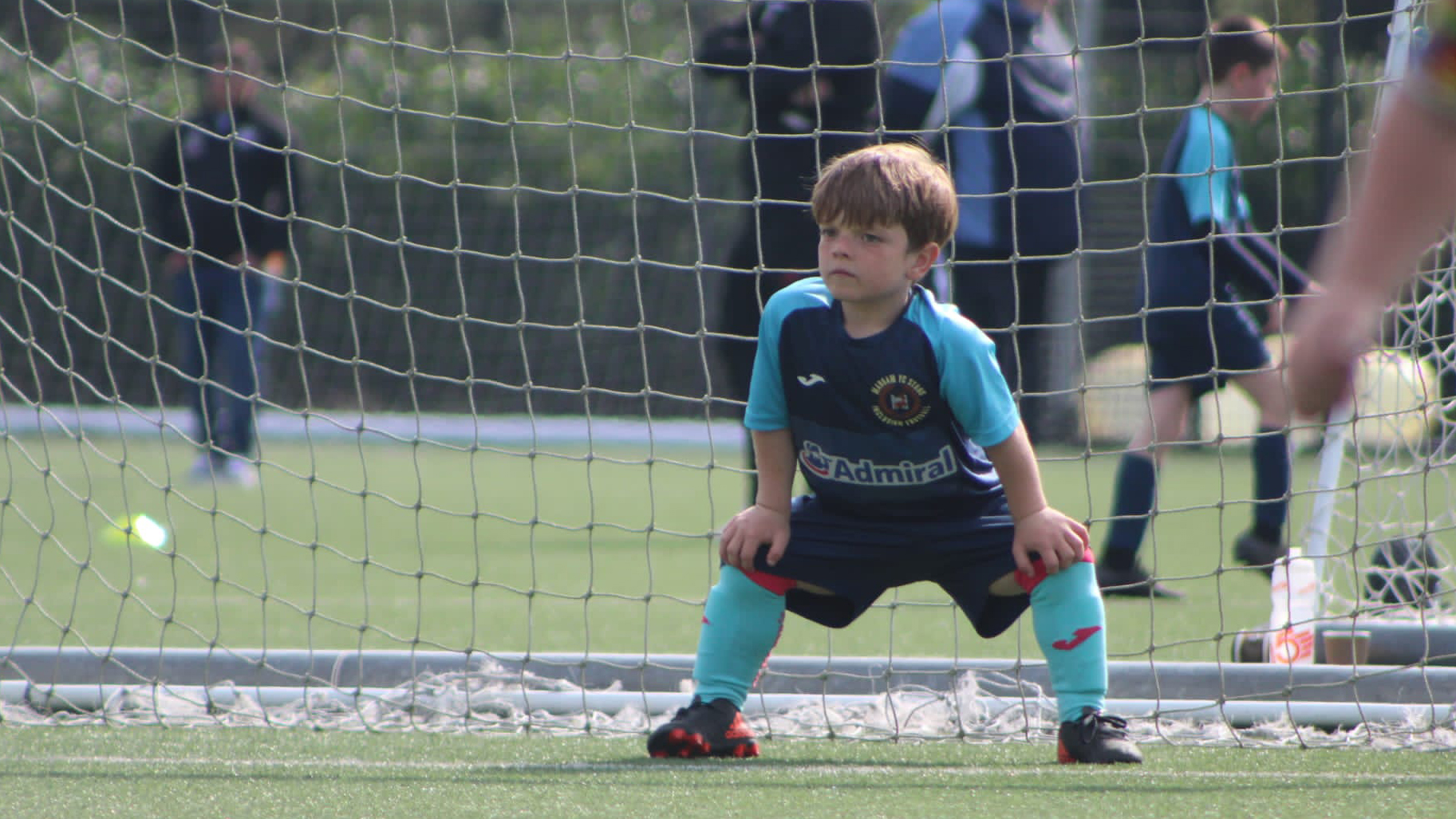 "It's been awesome. These kids don't get to play football in a team very often and to play children from another similar team was great; it meant they could compete and they really enjoyed it," said John.
"Events like this are so important. One thing I've noticed is that there are really limited activities for children with disabilities, but this will build self-esteem, give people a sense of purpose and community and help them feel included.
"Swansea City has been so supportive, helping us raise funds and raise the profile. What the club, and particularly Catherine Thomas, has done for us has been wonderful. Without their help, we wouldn't be as successful as we are.
"To play a tournament at Swansea City's facilities has been amazing for the players – everyone has had a great day."
Craig Bowles, who runs Rosehill's inclusion programme, which boasts more than 100 members, added: "I think it's great that they've given these children an opportunity to experience what it's like to experience facilities like this. Some of these children might not get the opportunity to do this again, so I just think that the club holding a day like this is amazing.
"Just because these children have Autism, it doesn't mean that they can't run and kick a football, so they should be included in tournaments and it's nice to see these two clubs mixing together.
"It has been a brilliant experience for these children to play against other children with disabilities and show that they can play football."
As well as providing a place for children to play football, Rosehill also work hard to raise awareness and their players wear an eye-catching shirt with an important message for their matches. The predominantly white shirt had a multi-coloured puzzle piece design which represents Autism awareness.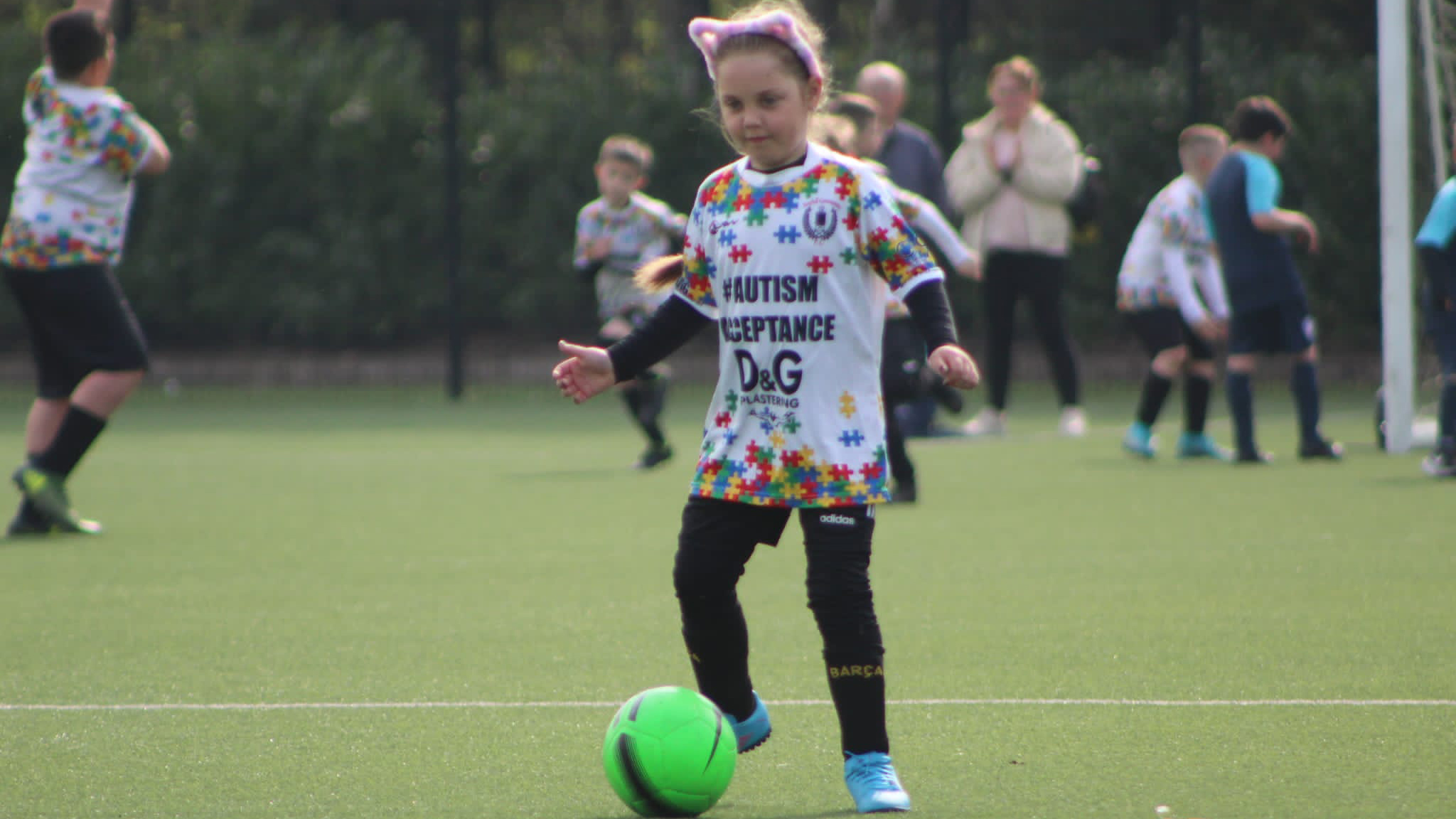 "When my boy was diagnosed and we started the football team, we wanted to raise awareness and acceptance of Autism," added Craig.
"This is the shirt we wear every week and it's just to raise awareness and acceptance that kids with Autism can play football.
"The shirt means a lot to me and to us as a club and if we can do a little bit to raise awareness and acceptance then we will."
Beth, the mother of Margam player Jonah, added: "It's been really nice for Jonah to be included and feel part of a team which plays like his friends do in school. It's been nice to see the team recognised because it's been really important for us.
"He's been really excited to play in this environment and at these facilities."