Swansea City hosts work-experience day for university media students at Under-21s match
6th April 2023
Club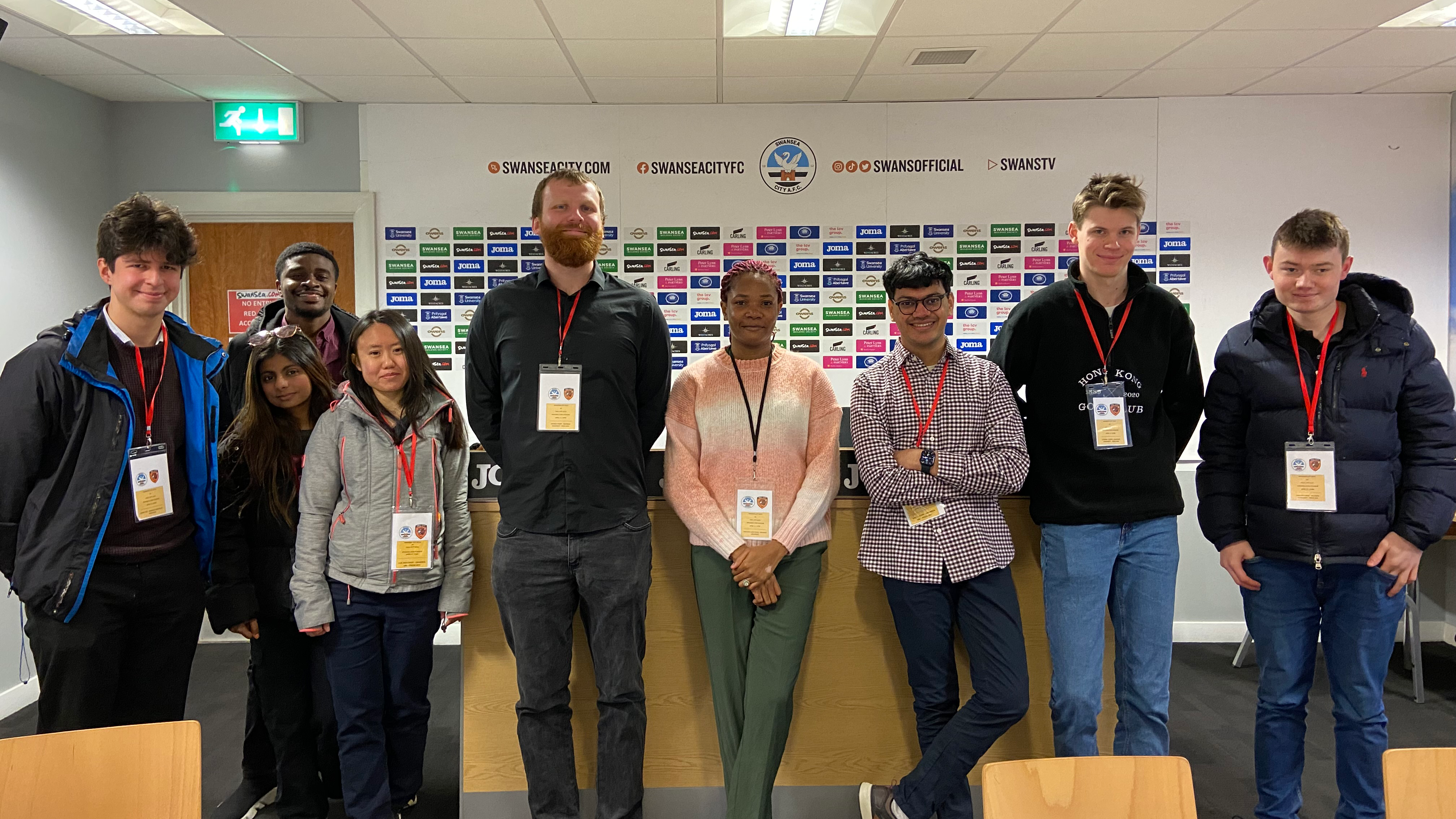 Swansea City welcomed students from Swansea University to the Swansea.com Stadium on Monday to cover the under-21s' match against Hull City as part of a work-experience day.
The event provided budding sports journalists and promising young footballers with the chance to practice the media aspect of professional football in a safe, learning environment.
Eight undergraduate and postgraduate students from the university attended the match and completed the full journalist experience.
It began by applying for accreditation in advance of the fixture and then followed the usual steps of researching both teams, watching the match from the press box, completing match reports and social media updates before heading to the media room to take part in a post-match press conference.
Both Swansea City Under-21s' coach Anthony Wright and midfielder Azeem Abdulai took part in the post-match press conference, with the students able to put questions to the pair.
For Abdulai, it was his first experience of a press conference environment and provided the Scotland Under-21 international with an invaluable opportunity to learn what it is like to face media questions in a post-match top-table setting.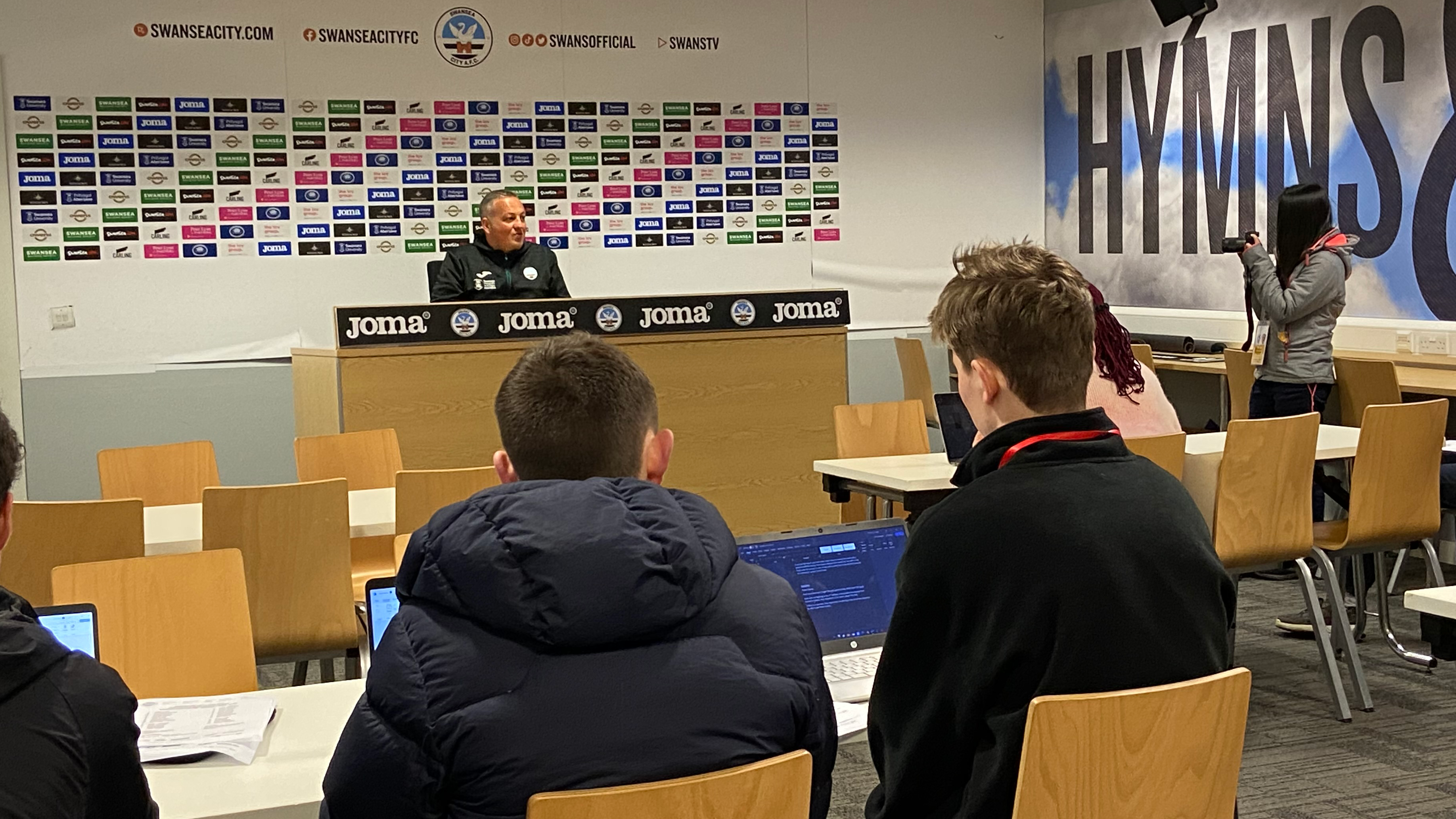 "As an academy, it's our job to prepare the young men in our system for life as a footballer, and media is a part of the professional game we want them to be ready for," explained Wright
"By introducing media duties after a game at the Swansea.com Stadium, we've been able to emulate a senior matchday more closely than ever before and hopefully this makes it even easier for these young men when they look to make the step up from age-grade football.
"It was great that the club was able to put on this media day and for one of our players to be able to experience a press conference for the first time. That can be a daunting experience and so being able to do that in a safe environment where everyone – player and journalists – is learning is a brilliant opportunity."
For the students – only one of whom had been to a press conference of any kind before – they were able to not only learn about how press conferences are organised, but also had the unique opportunity to put questions to a player and coach.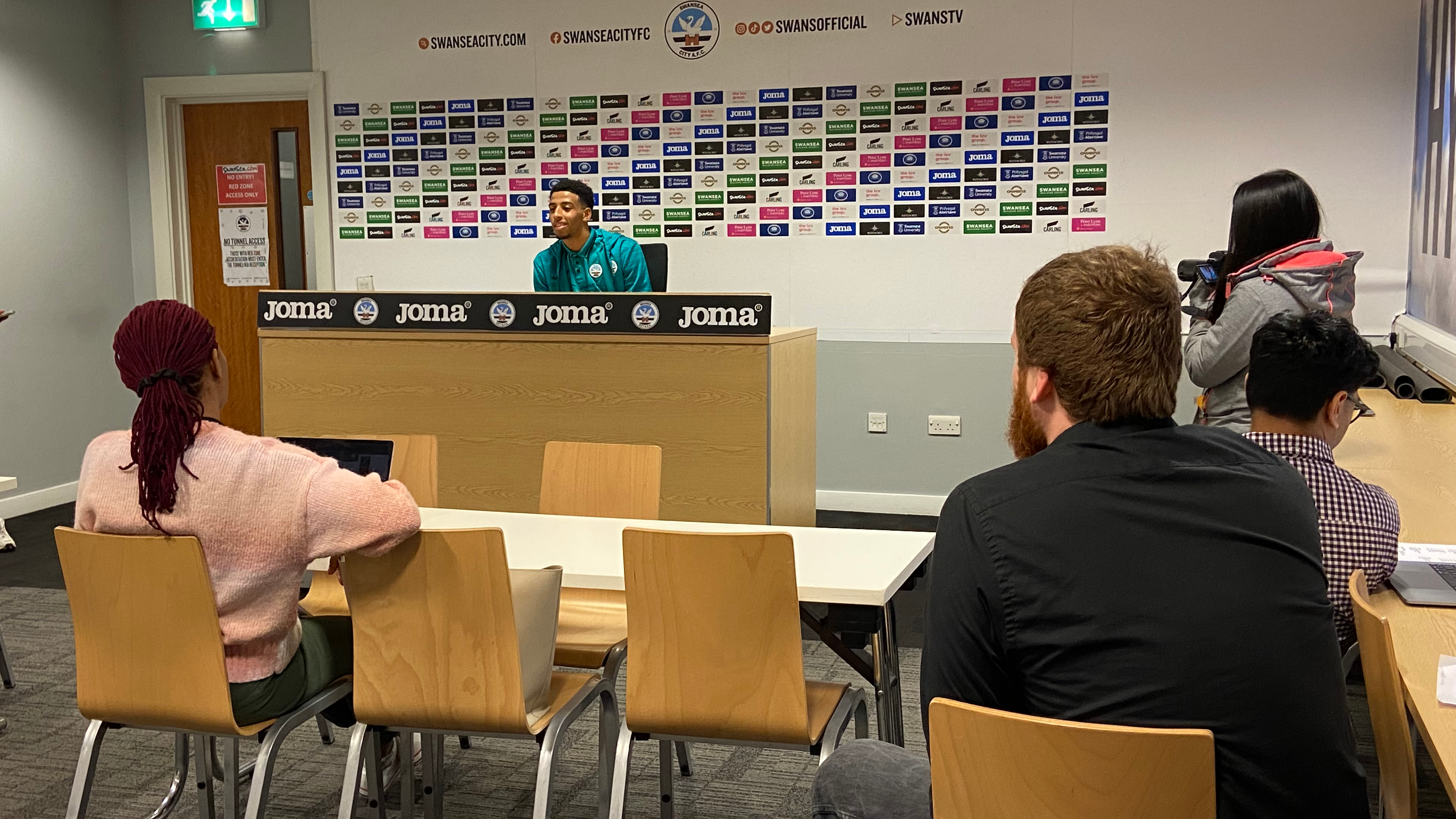 For budding journalist Vastal Vora, it provided him with a taste of what he hopes will become his career.
"I'm a sports journalism student so this was a dream come true for me," he said.
"Being able to sit in the press box and allowing us to put question to the manager, that's something I've always dreamed of. So it's been a brilliant opportunity and I hope to get more opportunities down the line because I'm hoping that this will be a career for me.
"For someone like me – who wants to be a sports journalist – going to a university with a big EFL club on your doorstep is really good.
"The collaboration between the university and the club could help you receive practical experience and exposure which can put you ahead of other students from other universities who don't have that connection with clubs, so it's a big plus for us as students."