Swansea City Ladies defender Ellie Lake raises money for Cancer Research UK with charity boxing match
19th November 2022
Ladies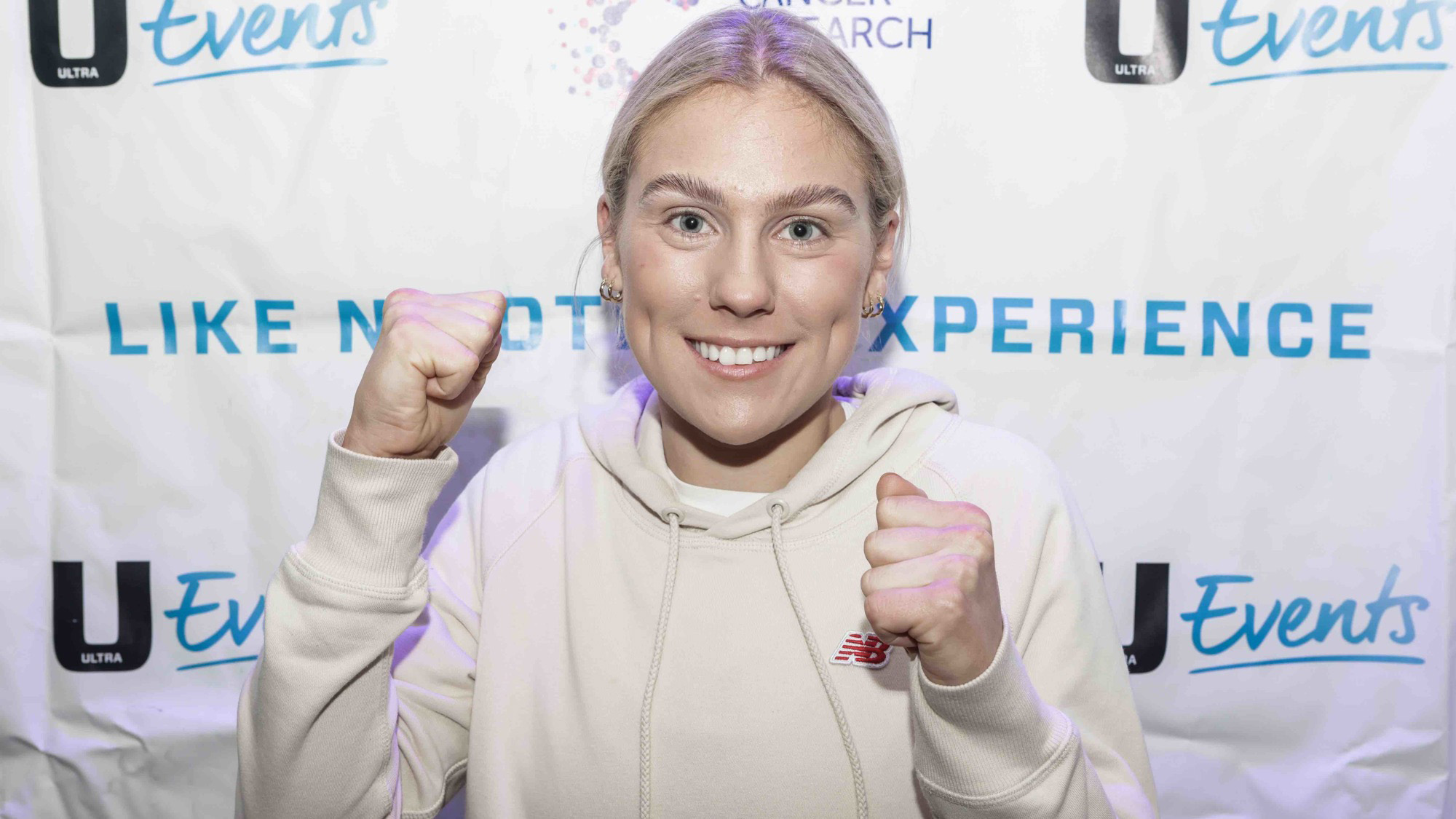 Swansea City Ladies defender Ellie Lake has swapped her football boots for boxing gloves to raise money for Cancer Research UK.
Lake took part in the Ultra White Collar Boxing (UWCB) match in Cardiff last weekend.
The defender who, outside of taking part in Box Fit sessions in the gym, had never boxed before taking part in an eight-week intensive training programme hosted by UWCB to take her through her paces and be ready for the event.
The fight card was made up of more than 50 amateurs who had all gone through the same vigorous training programme, with all the proceeds going to Cancer Research UK.
"I'd only been doing Box Fit with my mother and they [the coaches] suggested I sign up for the event," Lake explained.
"Because it was for charity, I wanted to help raise money.
"I've always wanted to try a different sport so that was part of the appeal – and I quite enjoyed it, but I don't know if I'd do it again.
"It was tiring – I struggled a bit because I had the boxing sessions on Tuesday and Thursday, and then football on Wednesday, Friday and Sunday, but I did really enjoy it because it was something different.
"I think the training might help me prove a bit faster in football, as well!"
The training took place at a boxing gym in Llanederyn, Cardiff and Lake made the journey twice a week for two months in order to link up with everyone else included on the card.
On the day of the event, Lake was matched up with someone in her group of a similar size and weight – Lucy – and their fight was the sixth bout of the event held at the Vale Sport Arena.
"I hadn't sparred with my opponent much during the training," she added.
"I thought we might be put together because we were similar weights, but she was left-handed so that threw me off a bit because it's a different type of punch.
"There was an hour before me and about 15 fights after me. It was a nice position to be in, to be honest.
"I didn't really want to be first, but I think if I was last the build up to it might have got to me.
"It was three rounds of two minutes – it doesn't sound a lot but it's intense and I was blowing by the end.
"I don't think I realised before I started this that winning a boxing match is more about not getting hit rather than about who can hit the hardest. I think that's why I won in the end, because I didn't get hit.
"The thing that I had over Lucy in the end was that I was faster on my feet, and I think I took that over from football – now I can take it back over from boxing back to football."
With no previous boxing experience, and with Lake so used to competing alongside 10 team-mates, the event's individual nature was a challenge.
But she found herself spurred on by the presence of her Swans Ladies team-mates, who turned out in numbers to support her.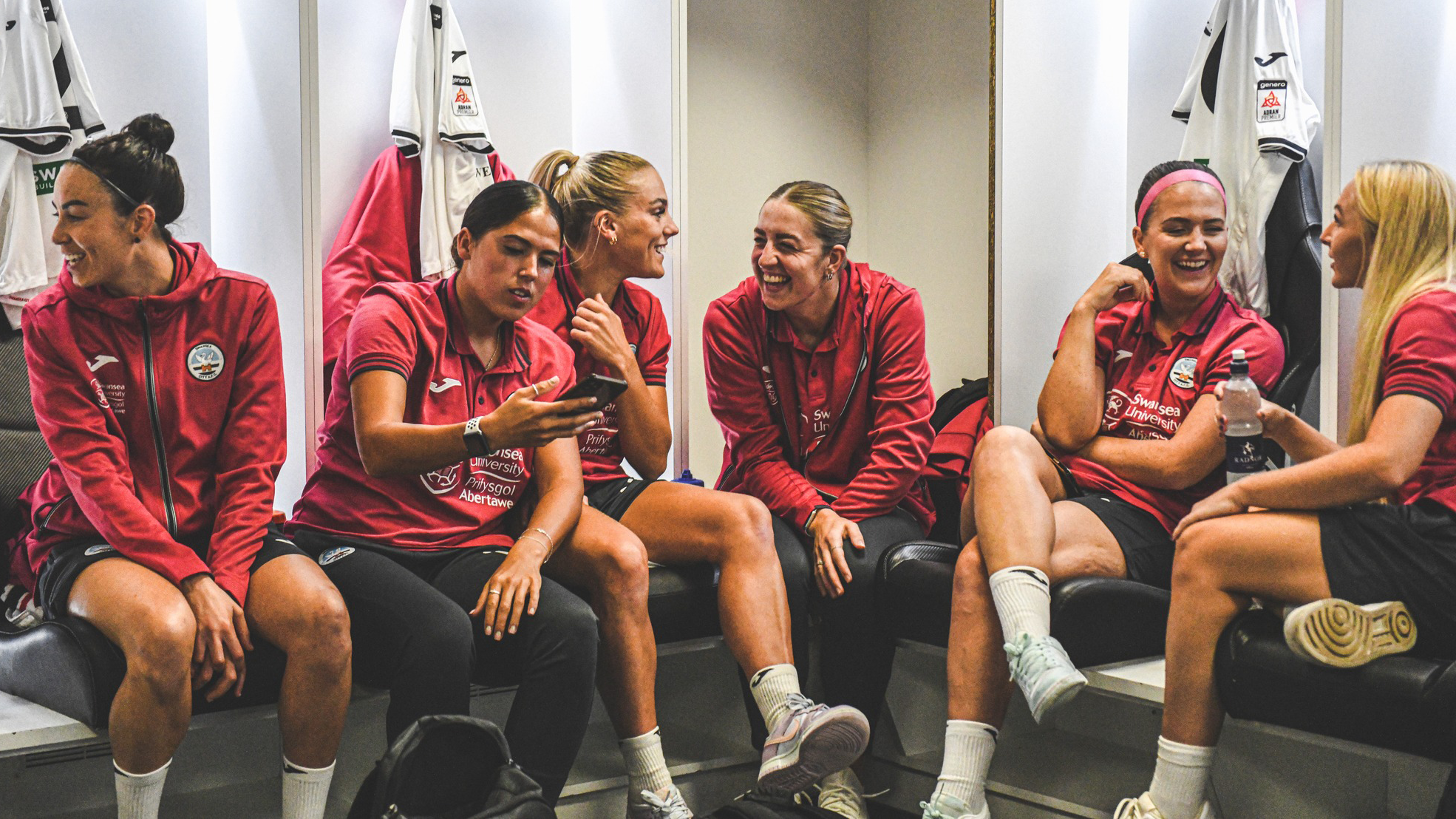 "The buildup on the day was horrendous – I was so nervous," she said.
"But then I saw the girls come in and that made me feel a bit more at ease. I went to see them before the fight and most of them were there and a few of my friends from home came along too.
"It was class to have the girls there. They were sat on the table screaming my name and I could hear them throughout the fight, so that was really good and I was thinking 'well I can't lose now that they're all here!'
"I'm glad I did it. Cancer Research UK is a really good charity doing good work. I'm really pleased that people have been donating to support me.
"Donations are open for another four weeks, so any more donations would be amazing because it's a great charity."
You can donate to Ellie's Just Giving Page by clicking HERE.
Lake and the rest of Swansea City Ladies will be taking to the Swansea.com Stadium pitch on December 4 (2pm kick-off) as they prepare to take on Cardiff City Women in the Genero Adran Premier League.
Tickets are on sale now, with under-18s able to attend for free, and over-18 tickets priced at £3 per ticket.