Swansea City Ladies' Genero Adran Premier fixtures revealed
3rd August 2022
Ladies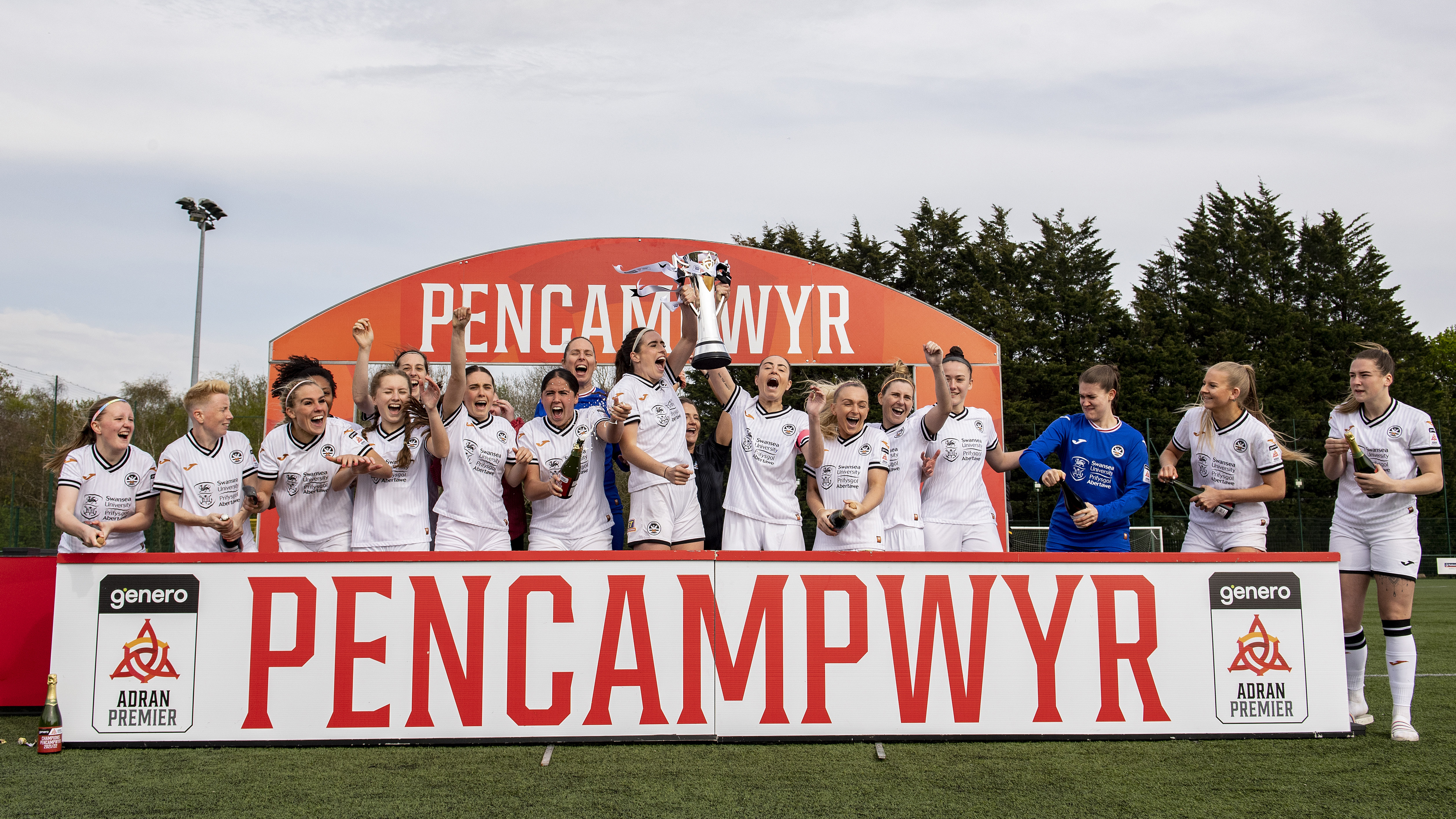 Swansea City Ladies will begin their Genero Adran Premier title defence by hosting last season's runners-up Cardiff Met on September 4.
Jon Beale's side are looking to secure the league title for a fourth season in a row after beating their opening day visitors to the trophy with a game to spare last term.
The league will follow the same format as last season and will be split into two phases. The top four teams at the end of phase one will enter a mini league to decide who wins the trophy, while the bottom four teams at the end of phase one will compete to avoid relegation.
The Genero Adran Premier phase one campaign will conclude on Sunday January, 29 with remaining fixtures decided after that date.
Round 1 - Sunday, September 4
Swansea City v Cardiff Met 
Round 2 – Sunday, September 11
Abergavenny v Swansea City
Round 3 – Sunday, September 18
Swansea City v Barry Town United
Round 4 – Sunday, September 25
Cardiff City v Swansea City
Round 5 – Sunday, October 2
Swansea City v Pontypridd United
Round 6 – Sunday, October 16
The New Saints v Swansea City
Round 7 – Sunday, October 23
Swansea City v Aberystwyth Town
Round 8 – Sunday, November 6
Cardiff Met v Swansea City
Round 9 – Sunday, November 13
Swansea City v Abergavenny
Round 10 – Sunday, November 27
Barry Town United v Swansea City
Round 11 – Sunday, December 4
Swansea City v Cardiff City
Round 12 – Sunday, December 18
Pontypridd United v Swansea City
Round 13 – Sunday, January 22
Swansea City v The New Saints
Round 14 – Sunday, January 29
Aberystwyth Town v Swansea City