Swansea City launch 2022-23 season ticket campaign and prices
10th December 2021
Ticketing News
Ein Caer. Eich Cartref. Our Fortress. Your Home.
Swansea City is delighted to release our 2022-23 season ticket campaign and pricing structure, with renewals starting on Monday, December 13.
The past two seasons have been like no other and we've all faced enormous challenges.
When football was forced to temporarily shut down in March 2020, no one knew what was in store.
The 2020-21 season was historic for games played behind closed doors - our match day experience moved from the stands to our homes.
But regardless of those difficult times, and the challenges ahead, there is one constant that has remained loyal throughout – the Jack Army.
With full capacity crowds returning this season, our season ticket holders have backed us vociferously both at the Swansea.com Stadium and on our travels.
Over the past four seasons, the club has reduced season ticket prices significantly and we are pleased to offer one of the cheapest season ticket pricing structures across the Championship.
As a club, we hope to continue to build with the momentum from this season and get as many of our supporters to back our boys at our home for the 2022-23 campaign.
The club can also confirm that it has been in regular dialogue with the Supporters' Trust over the 2022-23 season ticket pricing and they welcome the positive pricing strategy on behalf of the fans.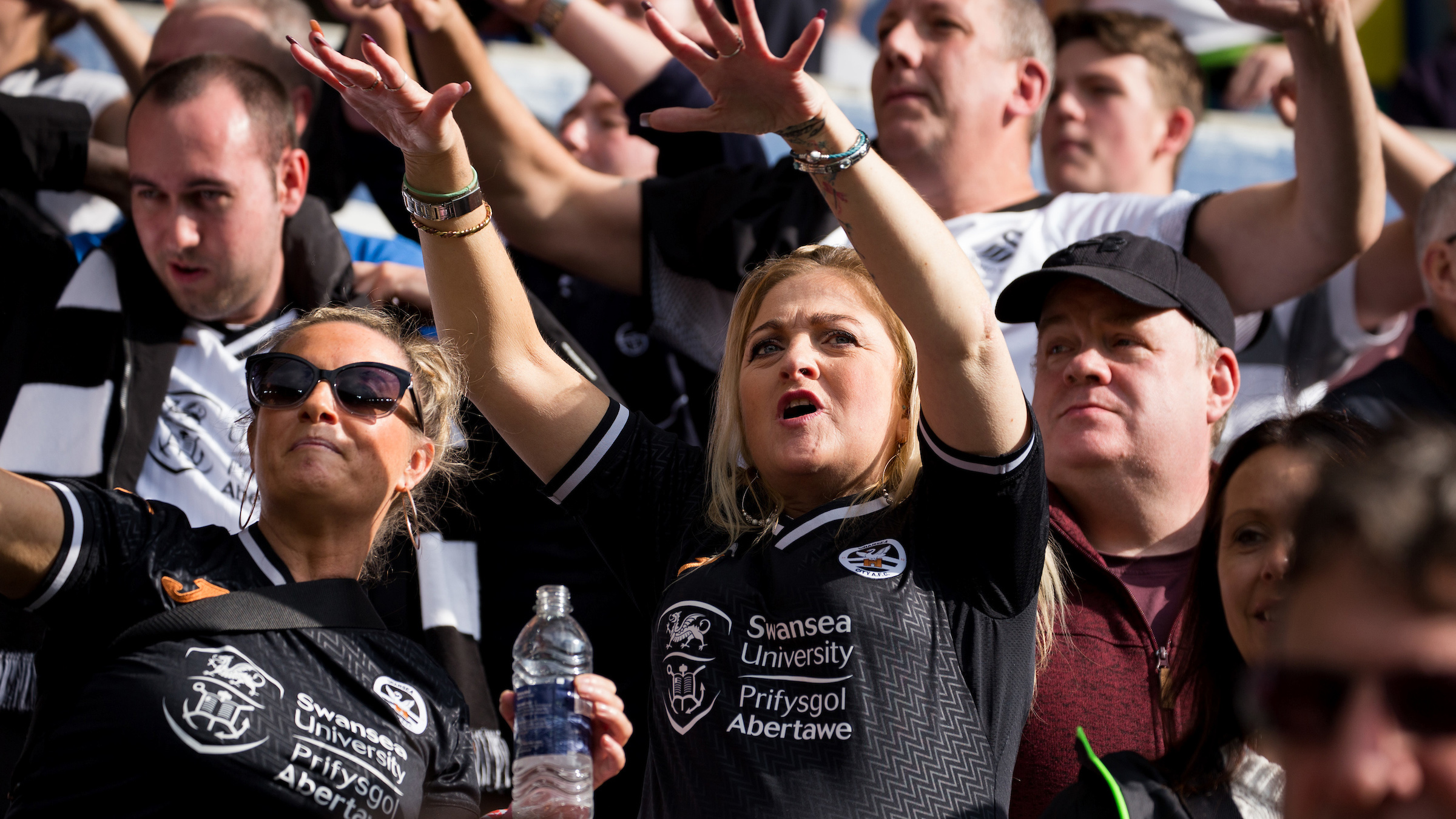 For next season we have updated our pricing structure to align adult pricing across the stadium, whilst introducing a lower adult price for adults with children in our south stand.
There will be no price increase to under-18s situated in our family stand, however supporters will notice a minimal increase on pricing from the 2021-22 season.
Fans will also notice that adult pricing across all stands is now the same, excluding adults in the south stand who have children linked to their season ticket. This topic has been raised on several occasions to the club as being a frustration of supporters, who want to sit in different stands and were being charged different rates for the privilege.
However, as we shared last season, one of the key objectives of the club is to attract younger supporters into our club at a young age, hence why we are incentivising all children with a low entry price point and also incentivising adults with children in the south stand.
The early bird window for season ticket renewals will be re-introduced for this campaign, with 60% of our ticket holders historically renewing during this period. Supporters who renew before Monday, 31 January 2022 can take advantage of discounted prices on their season tickets.  
We are pleased to announce that all under-18 season tickets are less than £100, if renewed in the early bird window.
"We are proud as a club to have one of the lowest pricing structures in the Championship," said Swansea City chief executive Julian Winter.
"Tickets start at just £49 for our youngest supporters in our family stand, with the maximum price being £322 for an adult ticket across the whole stadium, if renewed in the early bird window.
"We want to create the most atmospheric setting for our team and therefore we are setting a target to achieve 15,000 season ticket holders for the 2022-23 season.
"We want to be as open and transparent with our supporters as possible and therefore we are releasing our season ticket pricing for both the early bird window and general sale at the same time."
Season tickets will be available to purchase from Monday, December 13.
Early bird prices can be seen below and these are valid until Monday, January 31 2022.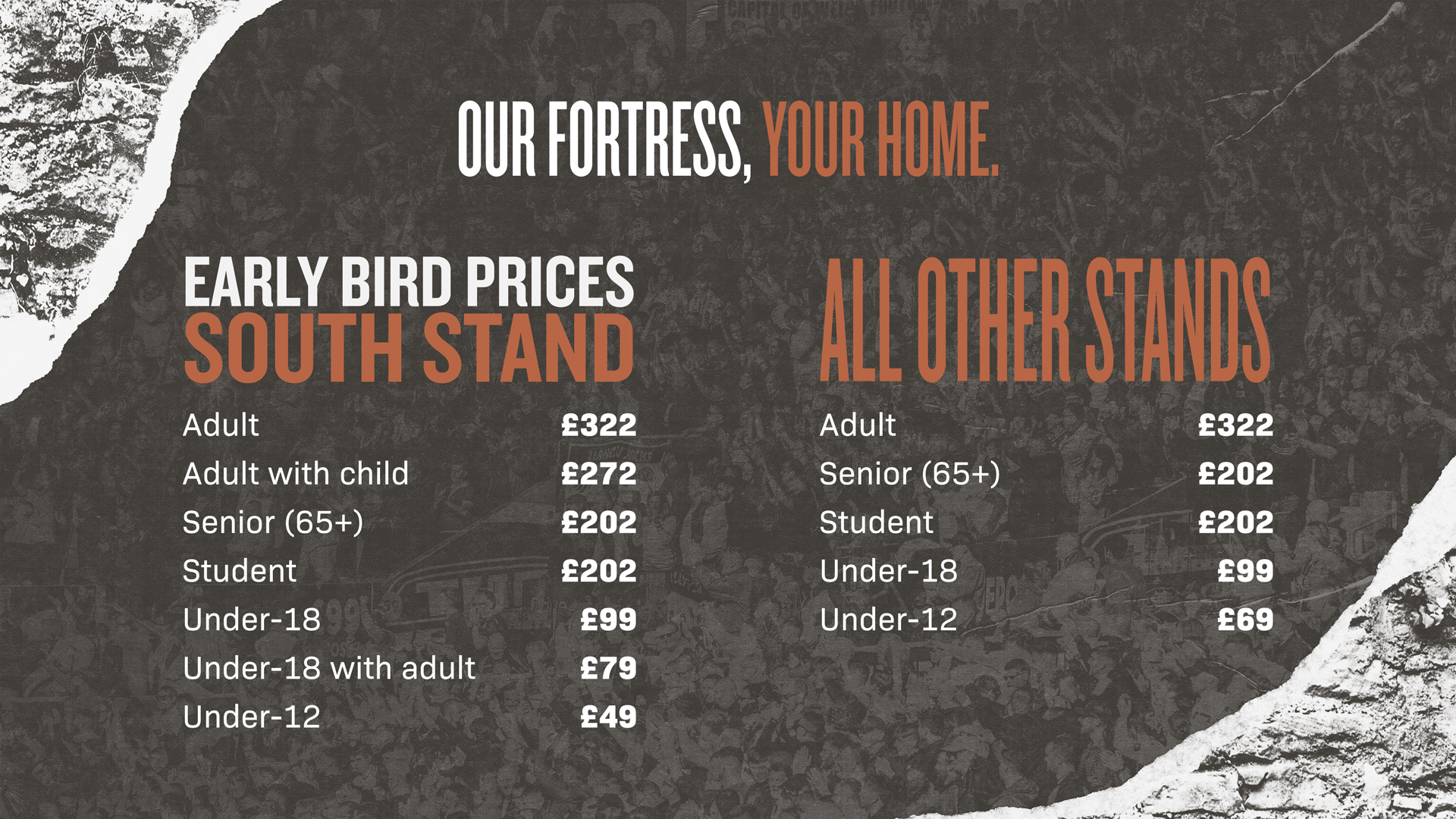 General sale prices are below and these are valid from February 1.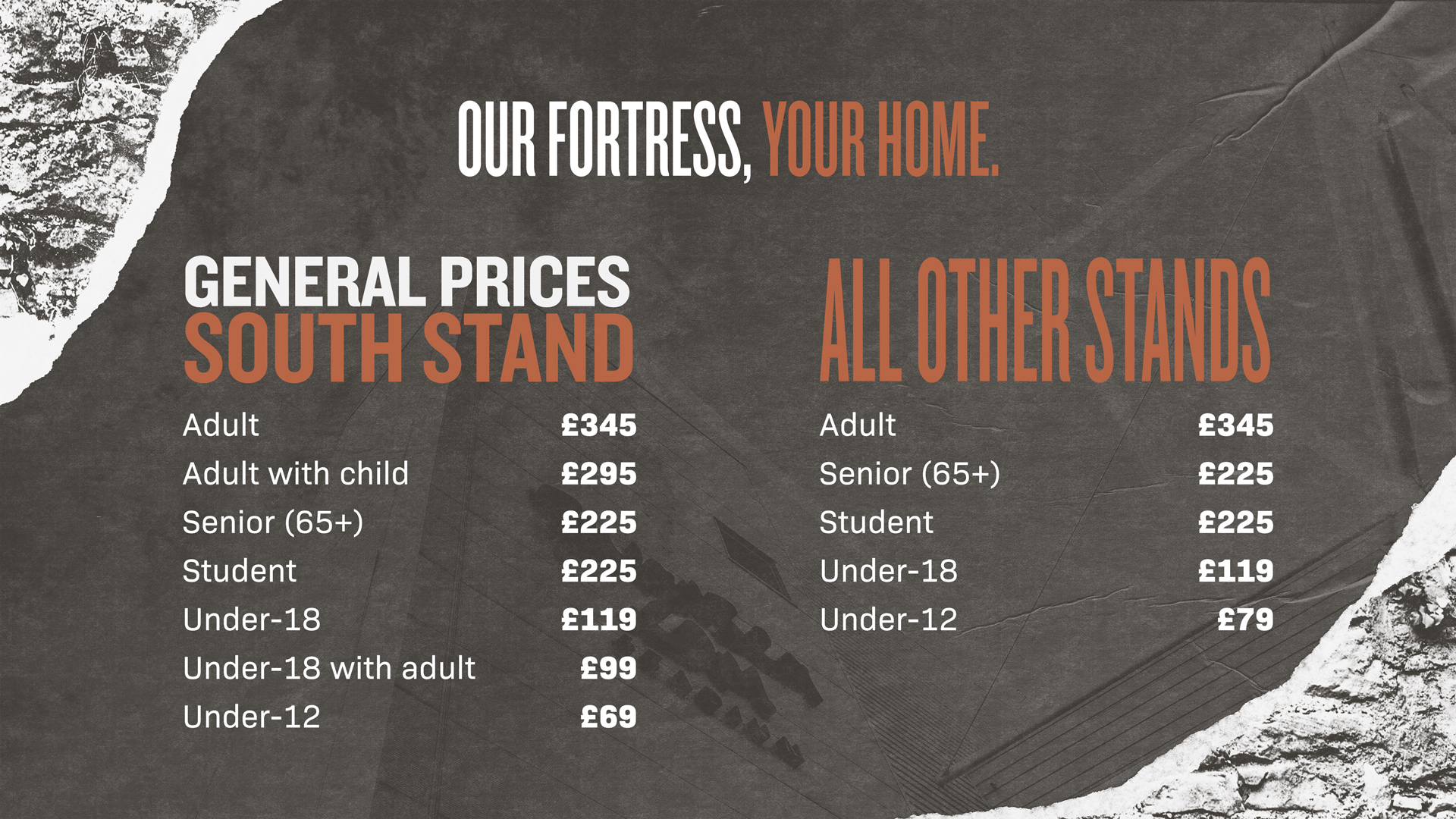 Please note that a £3.50 booking fee will apply to all season ticket purchases.
Finance options
Finance options are available on 2022-23 season tickets. There is a minimum spend of £150 applicable.
Supporters can pay for their season ticket(s) over 5 or 10 months, with an admin fee added onto the first month's payment. The admin fee will be £26 for a 5-month plan and £38 for a 10-month plan.
Representative Example:
Amount of Credit - £322. Total amount repayable £360.
If one adult season card purchased at a cash price and amount of credit is £322, this would be repaid by one monthly payment of £70.20 (which includes arrangement fee of £38), followed by nine monthly payments of £32.20. The rate of interest is 0% per annum; the total amount payable is £360 and the total charge for credit is £38. Representative 31.31% APR.
Relocating seats
If there are any adults who currently have a ticket in the south stand and wish to relocate to another area of the stadium, due to the prices now being aligned, they can now do so by contacting the Ticket Office directly.
Supporters in the north west corner (specifically those situated in NU1, NU2, NU3, NL1 and NL2) will be contacted by the club regarding seat relocations. The club believes that the facilities within this area are a pinch point of our stadium structure, and therefore we will be encouraging supporters to migrate to other areas of our stadium footprint.
By aligning prices for adults across the stadium, we hope supporters feel that they can make an informed decision about where they sit based on the match day experience they desire, opposed to price.
Deadlines to renew
The season ticket deadline for early bird renewal is Monday, January 31 2022.
Supporters who do not purchase during the early bird renewal will still be able to keep their seat, as long as they renew their season ticket by Thursday, March 31 2022.
Tickets will be available to purchase on general sale from Friday, April 1 2022.
How to renew
Tickets will be available to purchase from Monday, December 13.
The easiest way to renew is online via our e-ticketing site. We will publish across our official club website and social media channels when tickets are available and the link to purchase.
Supporters who wish to purchase online must have already linked their existing season ticket to their online Swans Club Account. More information on this can be found below.
Supporters are also welcome to call our Ticket Office to purchase, by calling 01792 616400 and selecting option 1. The phone lines are open Monday to Friday between 9am and 5pm. Please note that during this period we may be experiencing a high amount of calls, so your patience is appreciated.
The Ticket Office will be open for in-person visits on match days and the day prior to a fixture.
If you have any issues with your account or have any queries, you are also welcome to email ticketing@swanseacity.com and a member of the team will respond to you.
Season ticket cards
Supporters who are renewing and who are not moving seats will be able to continue using their existing season ticket card. Supporters will ONLY be issued a new season ticket card ahead of the 2022-23 season, if they have either changed price class OR have relocated seats.
Supporters will also be able to access a digital ticket in their Swans App. However, this will not show in the app until a couple of weeks before the 2022-23 season starts.
Please note that supporters will be updated with more information regarding their season ticket cards via the main club channels, including website and social media closer to the time.
Thank you for your continued support.
Diolch yn fawr.