Swansea City launch inclusivity survey
29th November 2021
Fans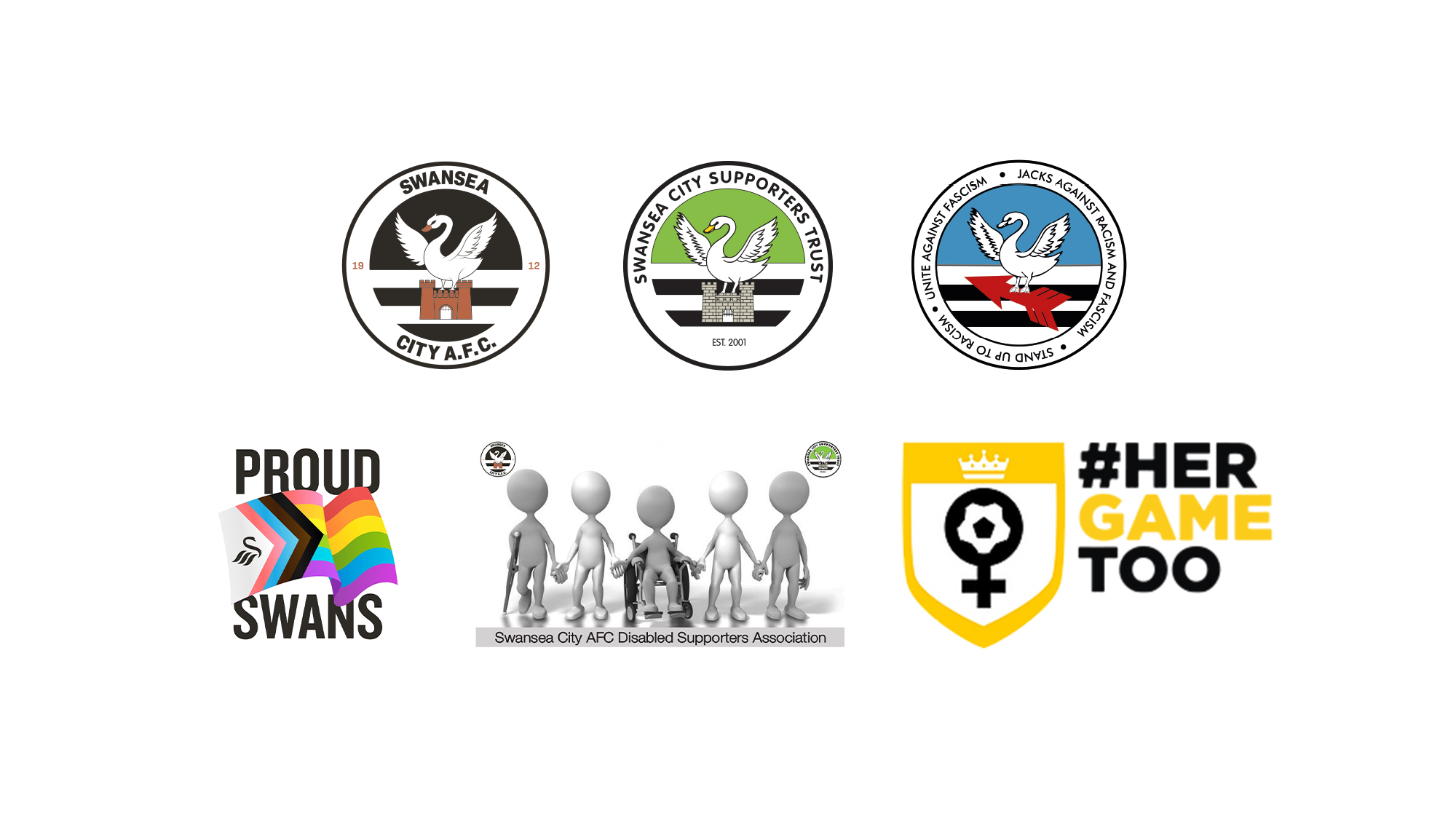 Swansea City is proud to be an inclusive club for all, and today we are launching a survey to better understand the make-up of our supporters.
In addition to the club's internal equality, diversity and inclusion (EDI) working group, we are proud to have also launched an EDI supporter group, led by Swansea City's head of fan engagement, Catherine Thomas.
The supporter EDI group is comprised of the below members:
Swansea City Supporters Trust

Disabled Supporters Association

Jacks Against Racism

Proud Swans

Her Game Too

Swansea EYST
"Our newly formed supporter EDI group is now meeting quarterly to discuss important inclusion matters in relation to the club, supporters and our wider community," said Catherine Thomas.
"The group were instrumental in pushing forward our match day discriminatory text service, which launched recently. The next step for us is to now get a more in-depth understanding our fan base, to ensure we are inclusive of everyone in our family club."
The Jack Army are urged to find a few minutes to complete our inclusive survey, which is completely anonymous. The survey will ask supporters about topics such as what language they speak, gender, ethnicity, whether they have a disability and other subjects. The survey is now live and will close on Monday, December 13.
Swansea City chief executive Julian Winter added: "I would like to thank supporters in advance for taking the time to complete this survey.
"It is incredibly important to the club that we ensure our values are aligned with those of our supporters, as we are proud to be a family club who are inclusive of all fans.
"Swansea City is at the heart of the community and therefore it is imperative to us that we continue to grow and ensure that all of our fans feel welcome within our club."