Swansea City to launch new fully-integrated matchday programme
5th August 2022
Fans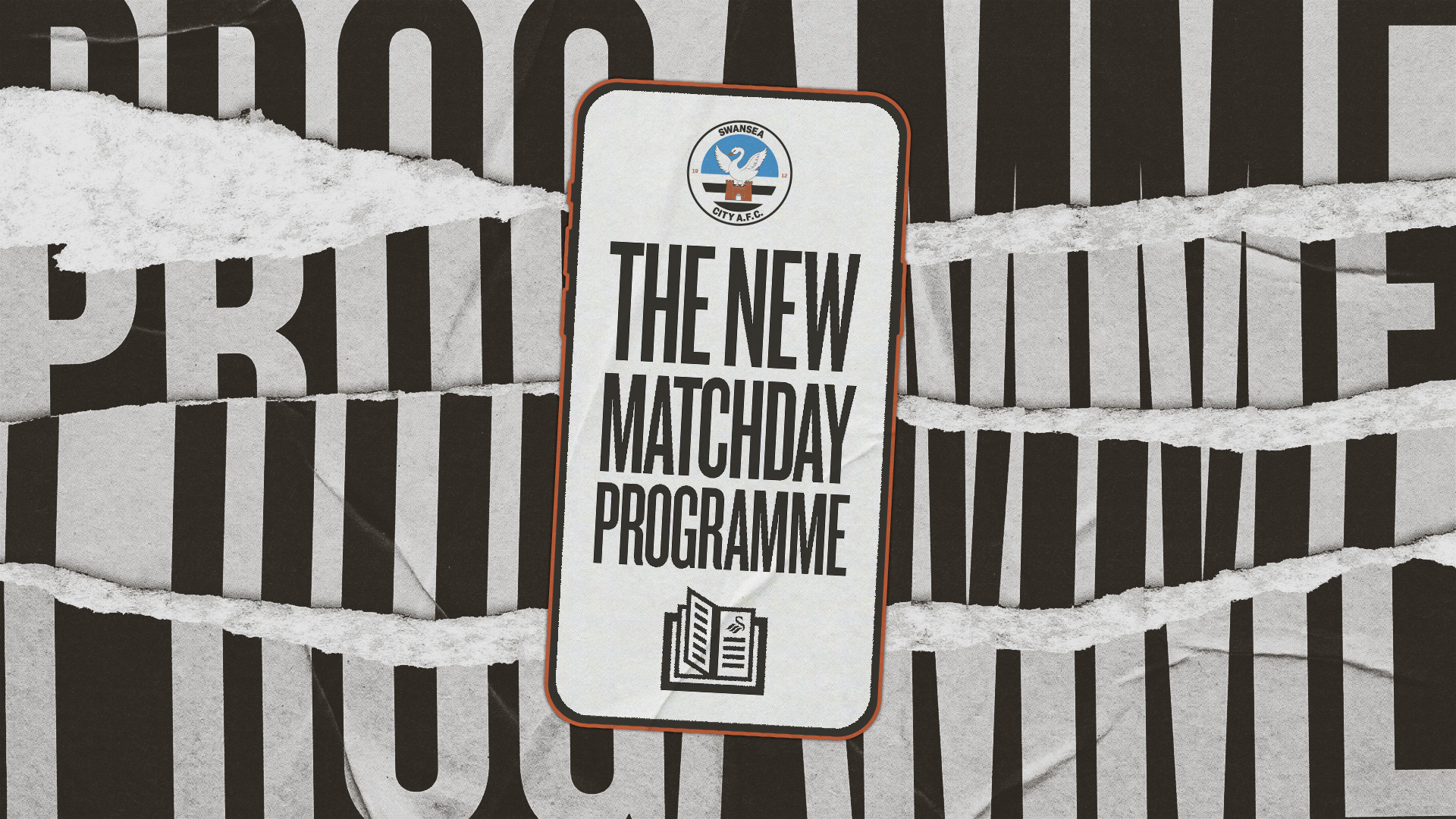 Swansea City is excited to confirm the launch of a new digital matchday programme for the 2022-23 season, which will prove more user-friendly and accessible for supporters.
The overhaul – developed in cooperation with our partners Other Media – will be available for the first time ahead of this weekend's first home fixture of the Championship season against Blackburn Rovers.
Supporters will now be able to be access the programme directly through the official website and app, and will no longer be required to visit to an external website or access an embedded document to view it.
Rather than having a page-led lay-out, supporters will now simply be able to access the programme and scroll directly through the various sections on their desktop, mobile or tablet device.
This seamless design will increase usability, and we hope it will make for a more enjoyable reader experience.
As in previous seasons, the programme will include embedded videos of previous match highlights, press conferences and interviews for supporters to enjoy, while there will be an increase in interactive elements such as quizzes, polls and competitions for our older fans and Junior Jacks.
The improved fully-integrated product will also allow for more live information to be shared with supporters, who will now be able to access live line-ups once the teams for a game are confirmed, as well as in-match statistics and score updates.
There will be content within the matchday programme that will not appear on any other club channels, and supporters will be able to gain rewards by accessing the various elements available.
The club will continue to develop the product and content available throughout the coming season, so watch out for additional new features as the 2022-23 campaign progresses.
We know how important a part of the matchday experience the programme remains for so many of you, and that is why we continue to invest in making it the best possible product we can.
Supporters can sign up to receive a link to access the programme via email by completing the form below.