Swansea City lend helping hand at dog rescue centre
30th October 2019
Club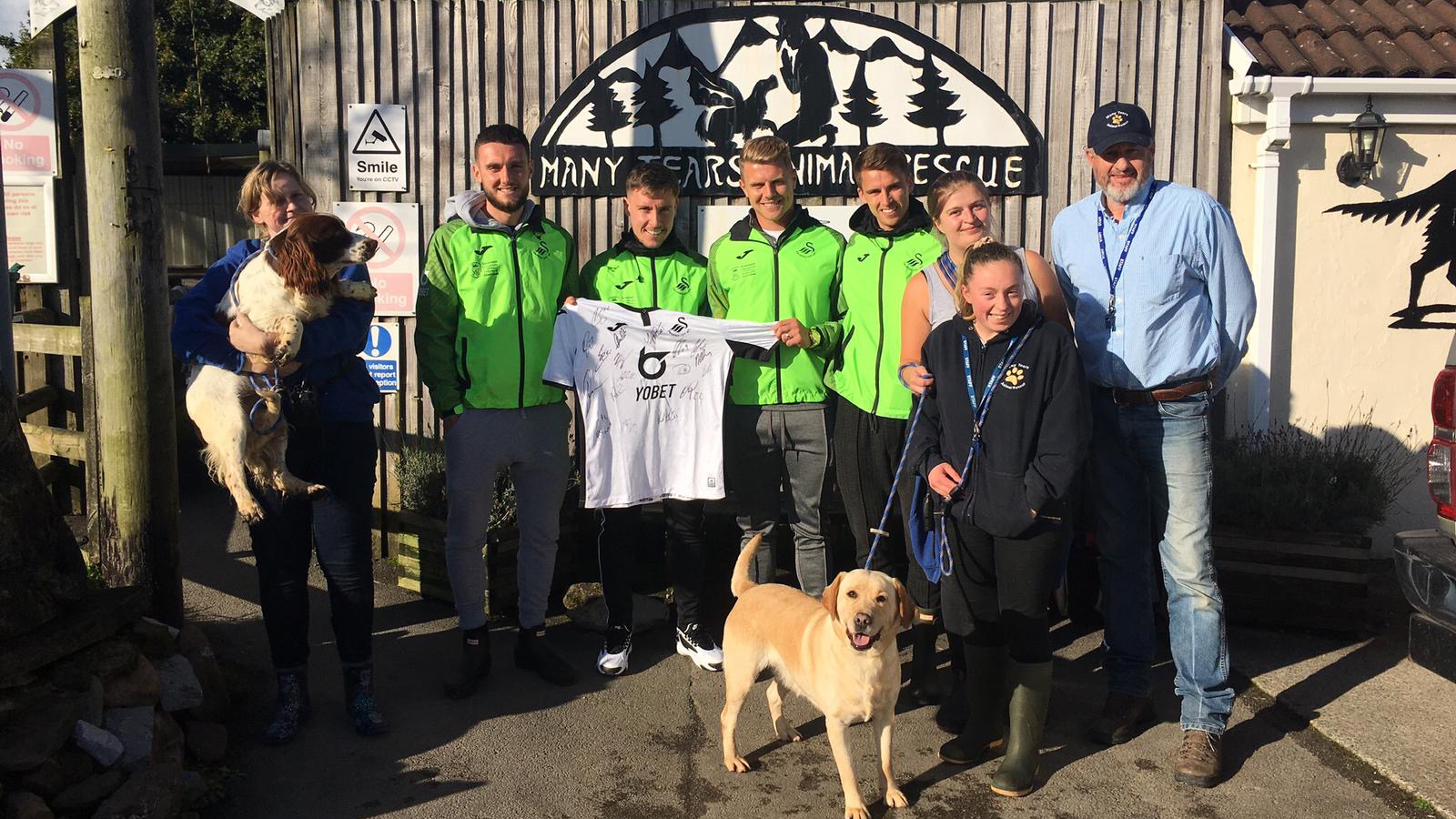 Swansea City captain Matt Grimes and team-mates Jake Bidwell, Tom Carroll and Barrie McKay rolled up their sleeves during a special visit to Many Tears Animal Rescue.
The rescue centre, which houses 3,000 dogs a year, aims to rehome primarily ex-breeding dogs who are either no longer wanted or are unable to be kept by their owners.
Grimes, Bidwell, Carroll and McKay, headed to the rescue centre in Llanelli armed with toys, bedding, food and useful accessories to help staff and volunteers provide a comfortable home for the dogs currently housed there.
They also handed over a signed Swans shirt for the rescue centre to auction off and raise valuable funds.
The quartet were given a tour of the centre, where they played with their furry friends and took them for a walk along the Carmarthenshire countryside before meeting owners Bill and Sylvia Van Atta.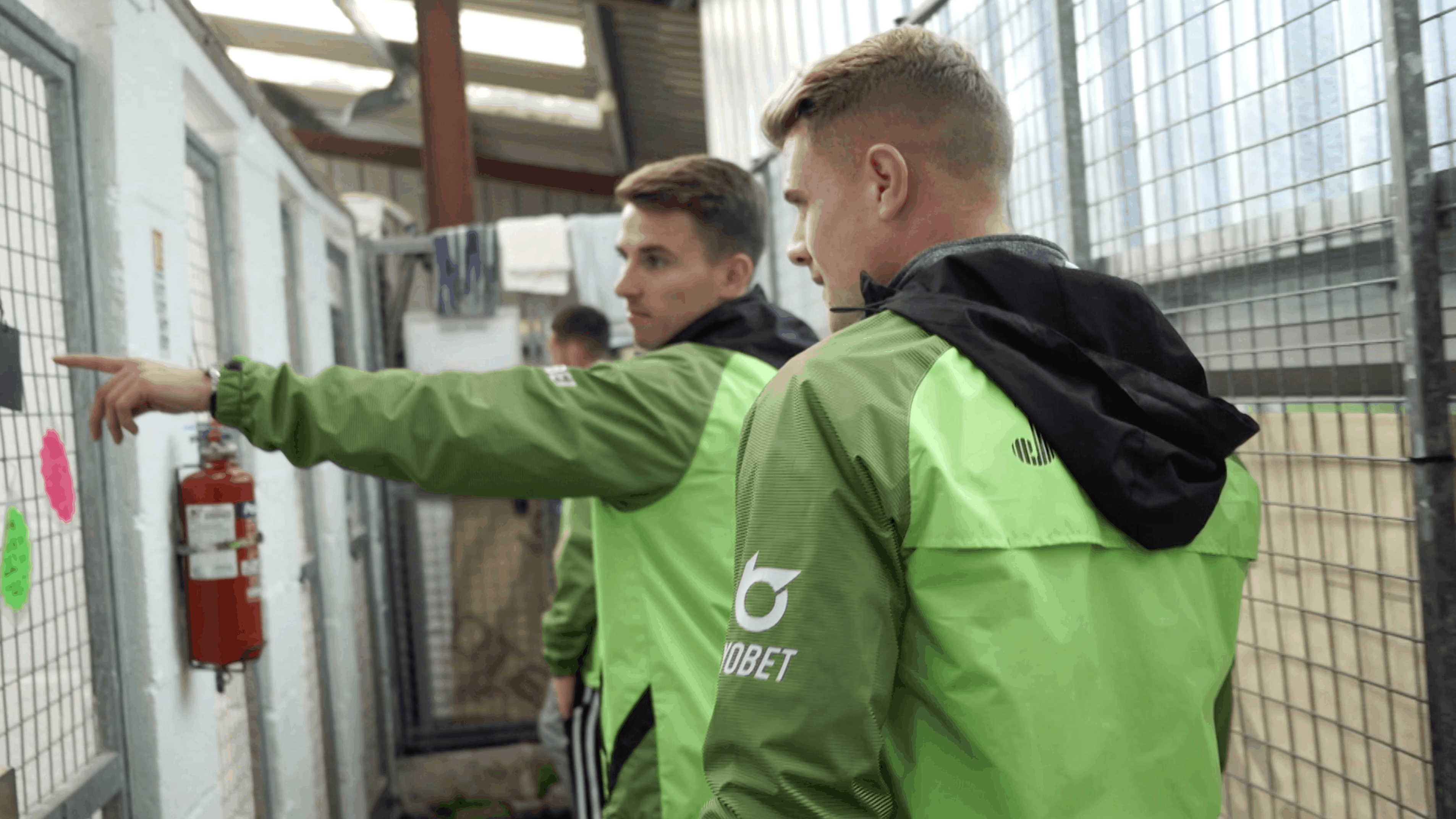 "We all have dogs of our own and we were really keen to visit Many Tears and help out whichever way we could," said Grimes.
"The work Bill, Sylvia and everyone at the centre does is truly remarkable. They dedicate their lives to helping give dogs another chance at life. We wanted to not only thank them for the incredible work they do, but also to come and help out like many volunteers do on a daily basis.
"It's heart-breaking to hear how many of the dogs find their way to the rescue centre, but, on the other hand, it's heart-warming to see them being treated so well by the rescue centre in a loving environment.
"We loved spending time with the dogs – they pulled a few heartstrings with us, and we all would have taken one back with us if we didn't already have our pooches at home."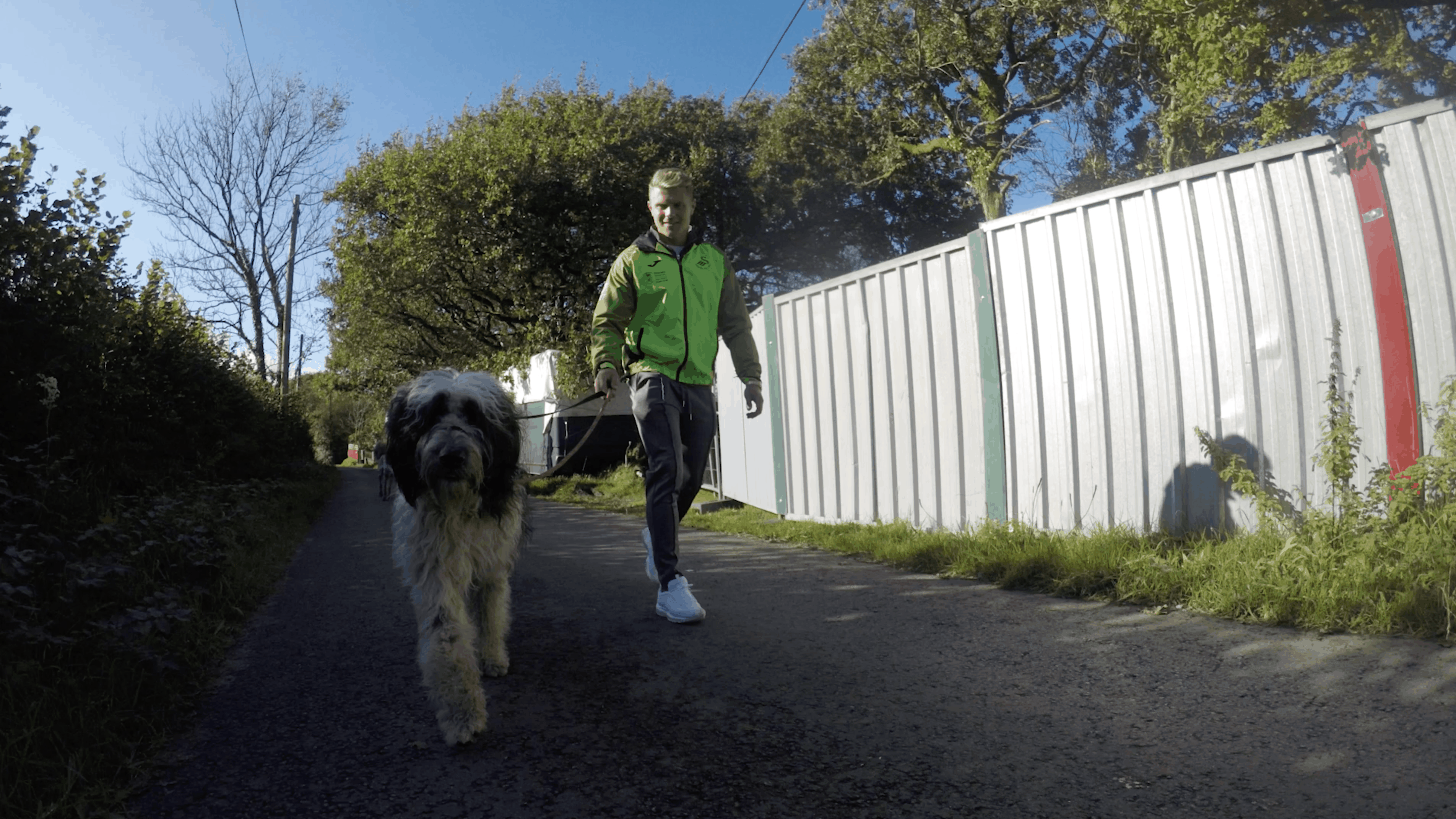 Co-owner Bill Van Atta said: "It was a fantastic gesture by Swansea City and the players to come and spend some time with the dogs and visit the centre.
"We are not a registered charity so we are completely reliant on volunteers helping out and donations too.
"While we have foster homes across the nation, we have veterinary costs to meet on top of the visits we make regularly to numerous breeding farms around Ireland.
"All the dogs here need a home. They come from around Britain and Ireland, while some are from Egypt and Romania, but a loving home is what we want for them all. This centre is committed to that.
"We are hoping that the fantastic level of publicity this visit will generate will, ultimately, help us find loving homes for our dogs and also give their new owners the warmth and love a dog can bring into their lives."
For further information on Many Tears Rescue Centre, visit their website HERE