Swansea City to mark Remembrance Day at Wigan game
3rd November 2022
Club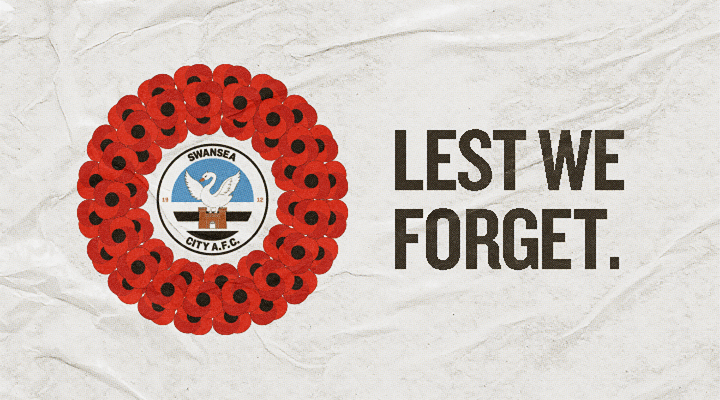 Saturday's Championship match against Wigan Athletic (November 5) will be Swansea City's Remembrance fixture and, as we commemorate those who have served or been lost in conflict, the club has joined with Swansea City AFC Foundation to give out 100 free tickets to armed forces veterans.
A number of veterans are set to take to the pitch ahead of kick-off to help welcome the teams out of the tunnel. Both captains will lay a poppy wreath in the centre of the pitch before a period of silence will be observed ahead of kick-off.
The veterans will be made up of participants of the Foundation's 'In the Squad' initiative, which is delivered in partnership with Ospreys in the Community and is backed by the Armed Forces Covenant Fund Trust.
The initiative offers walking football and rugby sessions for veterans and ex-service personnel of all ages across the community, with the aim of supporting their wellbeing and tackling social isolation.
In addition to participants of 'In the Squad', tickets have been offered to veterans' projects across the city including; Swansea Veterans Hub, Bulldogs, Adferiad, Poppy Factory, Alabare, Swansea Armed Forces & Veterans Breakfast Club, Armed Forces Bikers and The British Legion.
Paul France, head of Swansea City AFC Foundation, said: "It's an honour to be able to pay our respects to our servicemen and servicewomen.
"At this time of year, it is important to take a moment to remember the sacrifices made by our armed forces and we're especially pleased to have so many current and former armed forces members joining us at the fixture, as well as the Foundation's 'In the Squad' participants.
"Earlier this year, the club reaffirmed its commitment to supporting veterans all year round by signing up to the Armed Forces Covenant."
During Saturday's match, Swansea City players will wear the poppy on their shirts and, following the game, all match-worn shirts will be available to bid for via an online auction hosted by MatchWornShirt, which will begin at 3pm on Saturday.
Money raised from the auction will be donated to the Royal British Legion.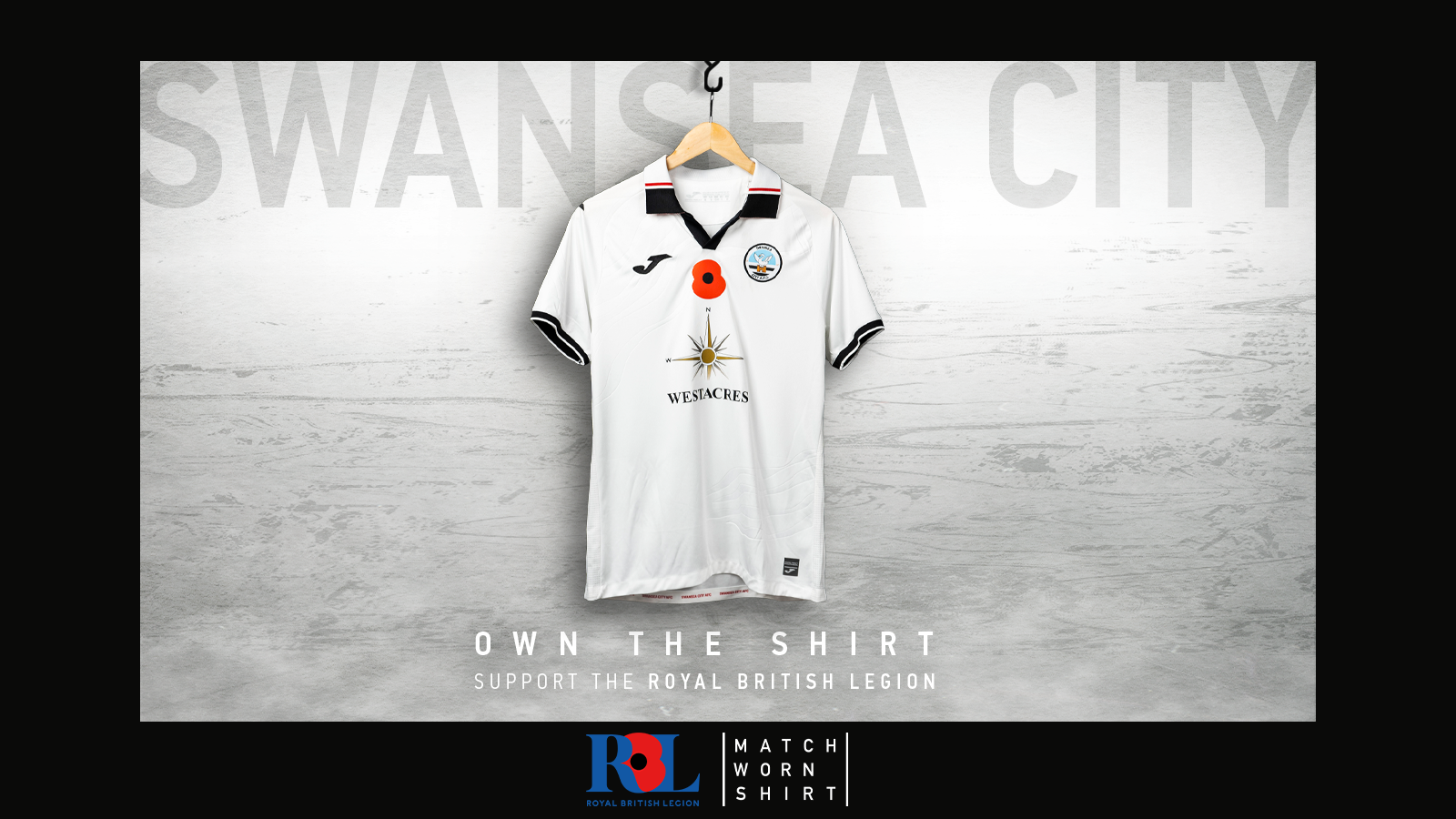 Supporters can also show their support with the Swansea City poppy pin badges which are available to purchase online and in the club store.