Swansea City partners with Compass for stadium catering
17th January 2023
Club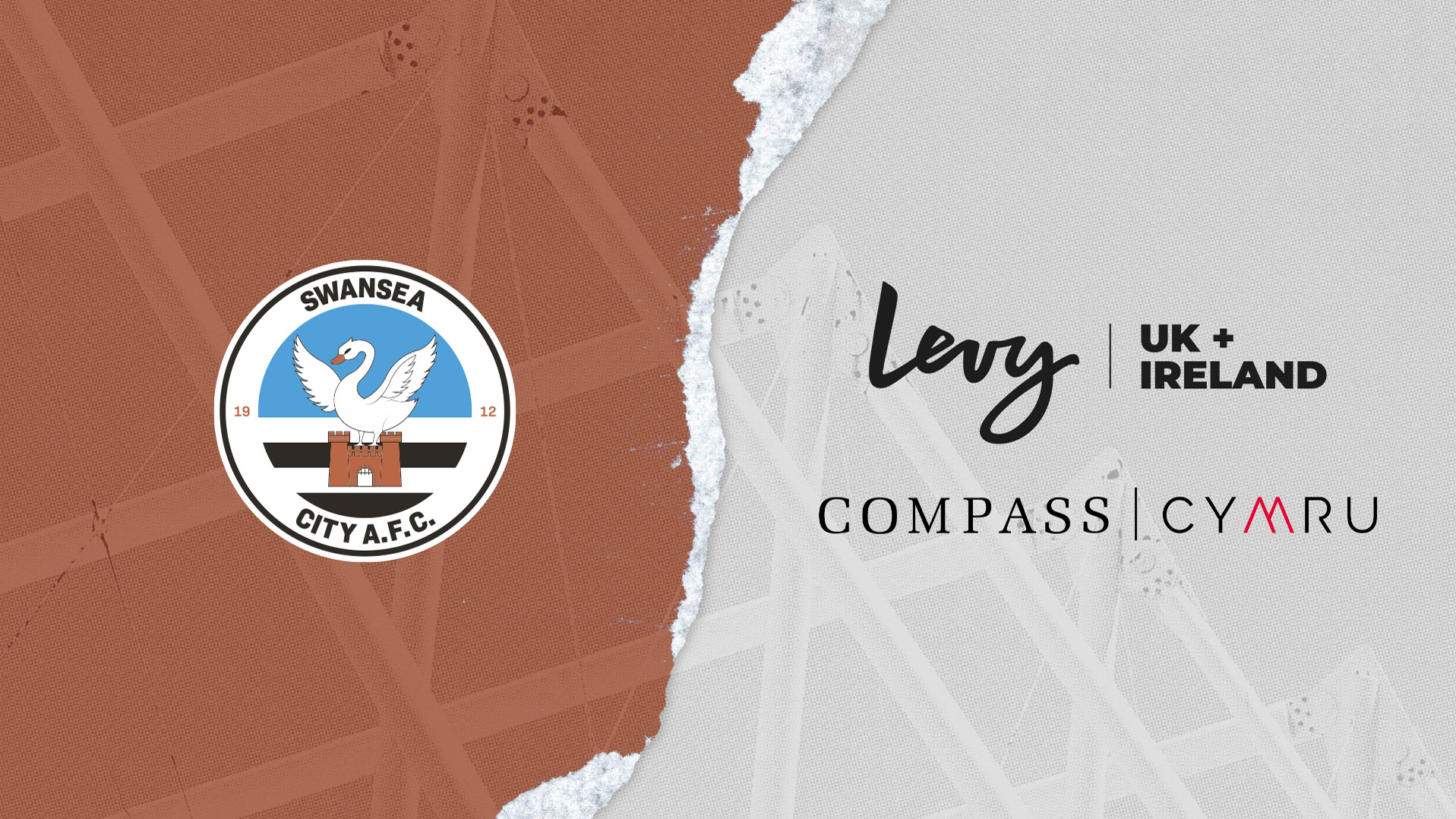 Swansea City has rejoined forces with Compass Group UK + Ireland as they return to oversee the management and delivery of catering operations at the Swansea.com Stadium.
The club and Compass – under their sports and entertainment division, Levy UK + Ireland – previously worked together from the opening of the stadium in 2005 through to 2017.
The club subsequently worked with Sodexo before taking the catering operations in-house in the wake of the Covid-19 pandemic.
The new agreement sees Levy, alongside Compass Cymru, assume responsibility for matchday catering, as well as conferencing and events.
Swansea City will work directly with Compass Cymru as part of the agreement, with the club benefiting from a regional approach and a commitment to sourcing local Welsh produce for supporters and customers to enjoy.
The change comes into immediate effect with our FA Cup third-round replay against Bristol City being the first football fixture covered by the re-establishment of the working relationship.
Included in the exciting plans for the future of the partnership are Levy's Climate Net Zero targets, and a commitment to sustainability which chimes with Swansea City's own goals in this area.
There will be an increase in plant-based menu options, as well as plans to reduce the use of single-use plastics and the amount of food waste, all of which are priorities for the club.
Additionally, ahead of the 2023-24 season, enhancing the fan experience through speed of service will be a focus.
From the start of next season, supporters will be able to order and pay for pre-match and half-time refreshments in one transaction through self-order units, minimising queue times.  
"We are delighted to once again be working with Compass, following on from our previous successful partnership," said Swansea City chief executive Julian Winter.
"We are excited to be joining forces with a company with regional expertise, who are not only specialists in stadia catering, but catering in Wales.
"We were committed to finding a partner who shared our commitment towards a greener and more sustainable future.
"We continue to make progress in our desire to operate in a more environmentally-friendly manner, whilst striving to deliver the best possible produce and service for our supporters.
"We look forward to reaching our goals on all these fronts through this long-term partnership with a market-leading brand in Levy UK + Ireland.
"I also want to thank all of our colleagues within the catering and events team for their hard work and dedication during the period the catering operation was managed in-house.
"We appreciate these were challenging times and all staff worked tirelessly to provide a fantastic experience for all our guests and visitors."
"It's brilliant to have Swansea City back in our portfolio, cementing our stadia business in Wales. We love partnering with like-minded businesses and we know how important it was for Swansea City to work with a partner who has serious Net Zero ambitions," said Jane Byrd, managing director of Compass Cymru.
"Bringing together our green credentials and commitment to providing quality Welsh produce is an exciting prospect and we couldn't be happier to be working together again.
"Through our catering partnership with Swansea University, we have some established relationships which will work well with the Swansea City fanbase."