Swansea City represented at Hafal Sports Day
11th September 2019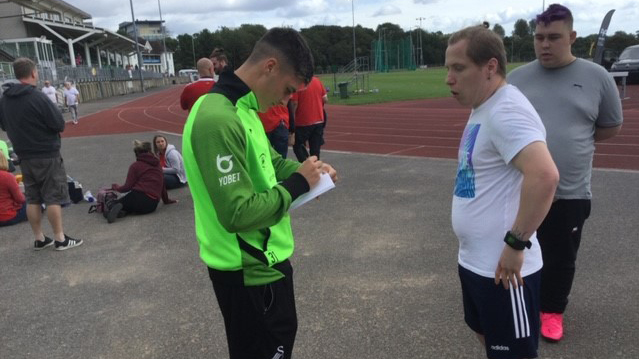 Swansea City teamed up with mental health charity Hafal to mark their annual Physical Health Awareness Day.
Four of the club's under-23s squad – Josh Gould, Tivonge Rushesha, Mason Jones-Thomas and Marc Walsh – were present at Swansea University Sports Centre, where they got involved in a range of activities including the relay, javelin and bikeability, as well as signing autographs.
They were joined by Hafal ambassador and Welsh rugby legend Dafydd James, as well as over 300 service users and carers from across South Wales.
The principal organisation in Wales, Hafal works with individuals recovering from serious mental illness and their families, with their staff and volunteers providing help to over 1,500 affected people.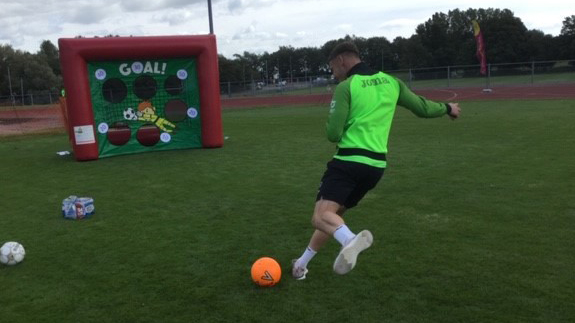 "It's always good to get out and represent the club," goalkeeper Gould said.
"When we're wearing the badge on our shirts, it's important that we represent the club and the under-23s in the best way possible.
"It's part and parcel of our job. We're not young boys anymore; we're professional adults so we must give off that persona.
"We made sure we got involved in all the different activities and it was great fun. 
"Even though we're not first-team players, our presence still gave the participants a huge buzz and it's great to be in a position to do that.
"Signing a few autographs for them may not be much to us, but it means the world to them. It's a small gesture but it goes a long way."
The event is designed to complement the support delivered to clients and carers in Hafal's local services; helping them make progress in the physical health and wellbeing area of their recovery plan.
And Gould is hopeful that the presence of him and his team-mates helped the club build further bridges in the local community.
"We've spoken at the start of the season about trying to get out there and connect with the community a bit more," he added.
"If we want the fans to support us, we have to give something back. It can't just be a one-sided thing; it's a two-way street.
"It may inspire people to come and watch first-team or under-23s matches."