Swansea City shows solidarity with refugees
20th April 2022
Club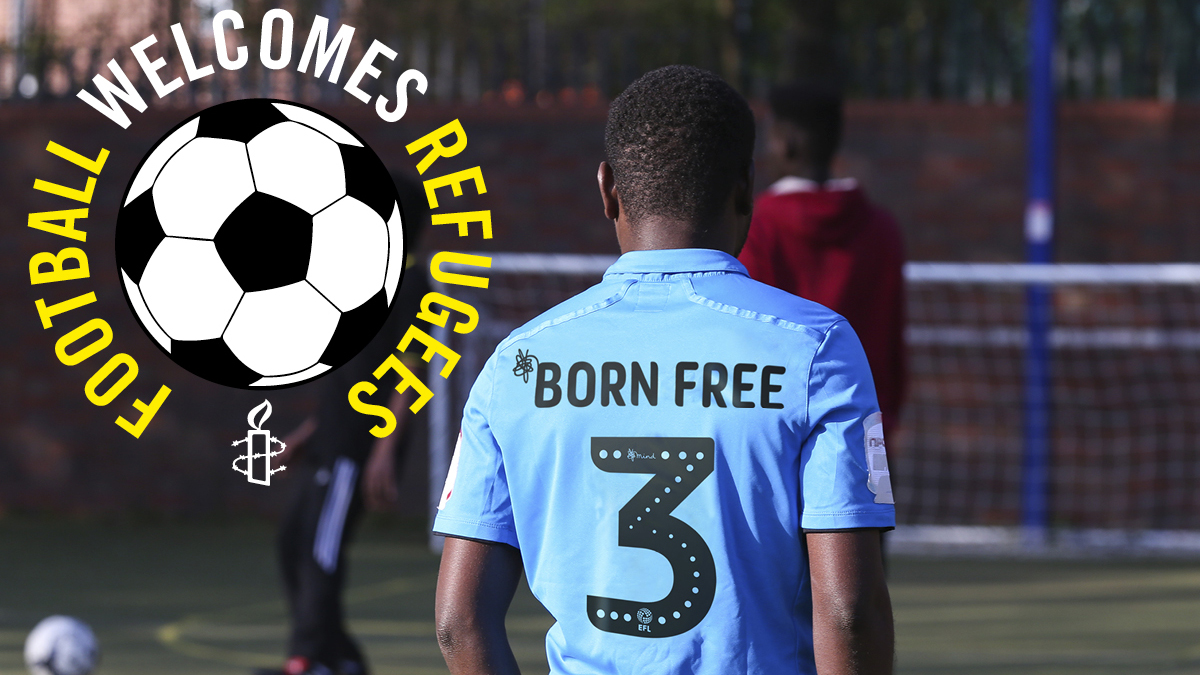 Swansea City is joining football clubs across the country this April to welcome refugees and people seeking asylum, as part of Amnesty International's Football Welcomes campaign.
Now in its fifth year, Football Welcomes celebrates the contribution players from refugee backgrounds make to the game and highlights the role football can play in bringing people together and creating more welcoming communities for refugees.
We are currently living through the biggest refugee crisis Europe has seen since the Second World War. Images and stories of people fleeing Ukraine have once again shown the plight of refugees, the trauma they face when fleeing conflict, and the need for countries and communities around the world to welcome them.
Swansea City is one of many clubs from across the Premier League, English Football League, FA Women's Super League, Championship and National League, Cymru North and South, and grassroots teams that have signed up to take part in Football Welcomes.
Swansea City Ladies team recently warmed up in Football Welcomes t-shirts ahead of a league match to show their support.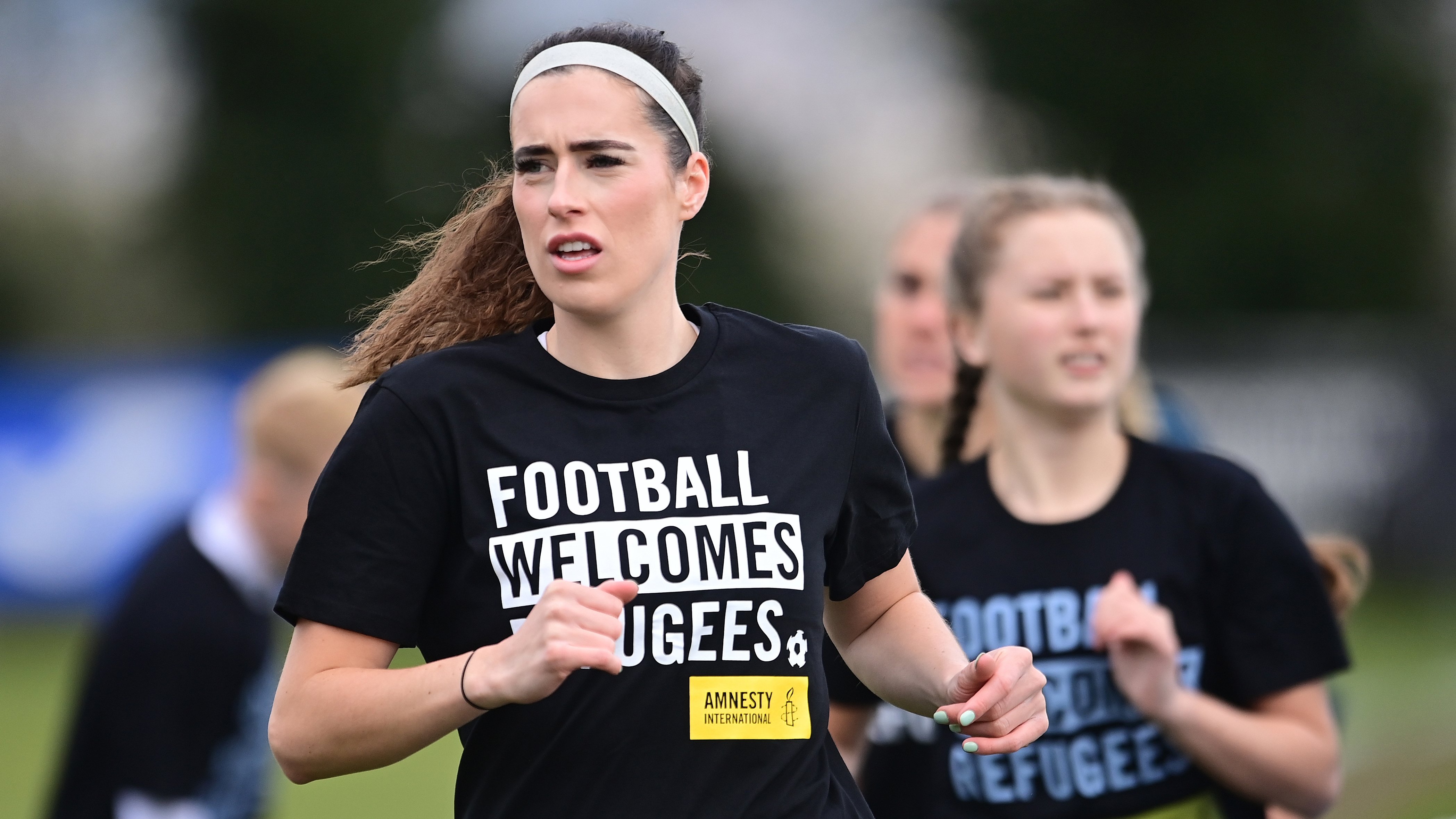 And the club will be dedicating Saturday's Championship match against Middlesbrough at home to Football Welcomes. The club will be working with local MP Carolyn Harris to invite refugee families to the match as special guests.
Carolyn said: "I'm delighted to see Swansea City joining other clubs to be part of the Football Welcomes initiative.
"The current crisis in Ukraine is a stark reminder of just how important it is that those who seek refuge are welcomed into our communities and offered support.  Football brings people of all backgrounds together every week and so inviting those who have fled conflict to join fans at local matches is a perfect way to show that support.
"It is wonderful to see so many clubs – from grassroots teams right up to the Premier League, getting involved again this year.  It is an honour to be helping my local team to identify families who have found refuge in our city and I hope that they all get to enjoy a fabulous day at the Swansea City versus Middlesbrough match this weekend."
Naomi Westland, head of Football Welcomes at Amnesty International UK, added: "The current refugee crisis in Ukraine shines a light on the importance of welcoming refugees wherever they're from, whether it's Ukraine, Afghanistan, Eritrea or elsewhere. Football Welcomes is a great initiative to do this.  
"It's heartening to see clubs like Swansea City using football as a powerful force for good, bringing people together and a providing a sense of belonging.
"With the support from the players of the People's Postcode Lottery, Amnesty will continue to welcome refugees alongside football clubs across the country to show there is more that unites us than divides us."