Swansea City sign up to FA's central careers platform
10th March 2021
Club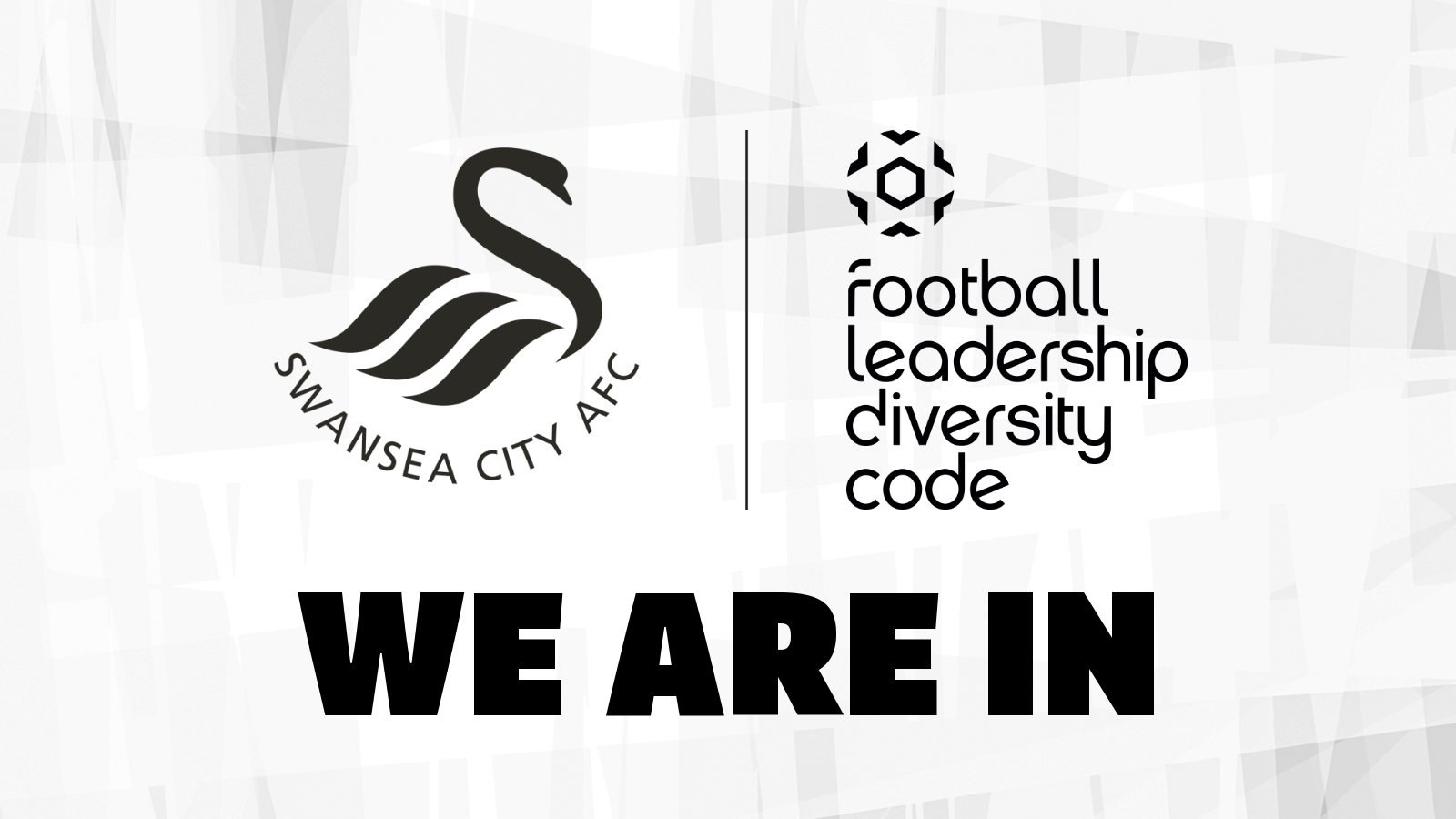 Swansea City is delighted to be part of The Football Association's central careers platform, which creates greater transparency of roles available to individuals across football in Wales and England, along with assisting organisations and clubs reach a larger and more diverse audience of candidates.
Launched today, the platform is available to clubs who have signed up to the Football Leadership Diversity Code, meaning the Swans will advertise all vacancies on the platform, which can be found here.
The Swans were among the founding signatories of the Leadership Diversity Code as part of its ongoing commitment to equality, diversity and inclusion.
The FA launched the Football Leadership Diversity Code for the professional game in October 2020, with signatories including the Premier League and over 40 clubs across the Premier League, English Football League, Barclays FA Women's Super League and FA Women's Championship. Its aim is to increase equality of opportunity, moving away from recruitment practices focused on personal networks, and ensuring that candidates across the game are recruited from diverse talent pools.
With the visibility of roles across English football identified as a key issue during the development of the Football Leadership Diversity Code, all signatories agree to advertise appropriate roles centrally for at least two weeks to help reach a broader audience and attract more candidates from both within and outside of the game.
Later this year, The FA will launch a version of the Football Leadership Diversity Code tailored for the grassroots game, with further details to be announced in due course.
The Swans' Equality, Diversity & Inclusion Policy can be found here
For more information on the Football Leadership Diversity Code, click here.