Swansea City staff to run half-marathon in aid of Swansea University's 'Making Strides for Mental Health'
8th June 2023
Club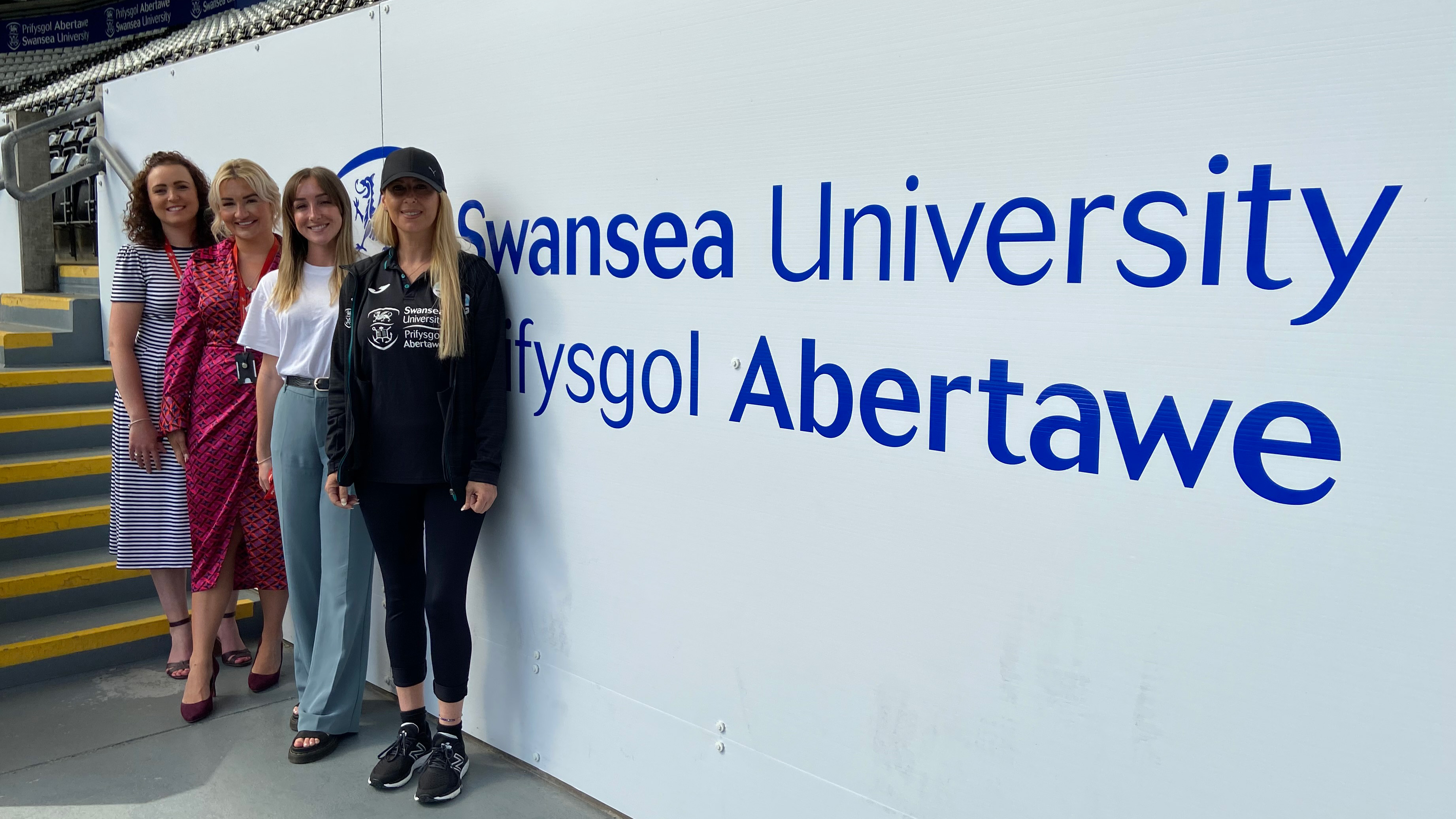 Swansea City staff will be leading the way for mental health on Sunday (June 11) when they are among the first 50 starters in the Swansea University Swansea Half-Marathon.
Rebeca Storer, Grace Jones, Hannah Balsdon, Rhian Morris, Emma Farrell and Jacob Dayus have joined the race to raise money for club partner Swansea University's 'Making Strides for Mental Health' initiative.
The project is as committed to maintaining and fostering good mental health as it is to providing support for those who are currently experiencing mental health struggles.
Just like with physical health, prevention is better than cure and was something which Rebeca, who is the club's mental health first aider, felt was an important element of their work.
"I was thinking about running the half-marathon anyway, and then the opportunity came up to join with Swansea University and do the run for charity," she said.
"I'm always keen to support charities and so I took the chance to sign up for 'Making Strides for Mental Health'.
"Everyone has mental health and it's important that people are aware of what support services are available if their mental health is poor, but it's also for people who have good mental health to make sure they have the tools to maintain good mental health by doing things to improve their wellbeing.
"The hope is that it will help people find coping mechanisms which mean they don't get into a situation where they need crisis support."
For Rebeca, who is preparing for her fifth half-marathon, having a group to run with was a new experience, and one she has welcomed when it comes to training and preparations.
"This has been a nice change for me, because I've also done these races on my own before and so to be part of the group is nice," she added.
"Training has been really good. We've been running as a group, so we meet up just before 7am and do some easier runs in the week. Then on the weekend, we go out and do a longer run. That's been nice.
"I did the Swansea half-marathon last year and I've done half-marathons before that. I think the Swansea one is a good challenge, it takes you into town first, but then you do the long stretch down to Mumbles and then back again, so that's quite difficult.
"You run on the road going down, and people line the streets which is always nice because they cheer you along and hand out sweets and things so that gives you a boost."
Supporters can show their support for Rebeca, Grace, Hannah and Rhian and Swansea Uni's 'Making Strides for Mental Health' hub by following the link below.
Swansea City AFC has also pledged to match the money raised by the group up to the value of £2,500.
For those who are unable to donate, but would like to show support in other ways, the half-marathon begins at 9am at the Copr Bay bridge and the Swansea City staff will be at the front of the lead group.
"I'm quite looking forward to being at the front of the group for the start because that's usually where all the elite athletes go," Rebeca admitted.
"But I will need to remember that I'm not going to be able to keep up with them!"
You can also show your support by lining the route which can be found here.
For more information about the half-marathon click here.  To learn more about 'Making Strides for Mental Health' click here.