Swansea City supporters donate to the Ukraine Appeal in overwhelming numbers
25th March 2022
Fans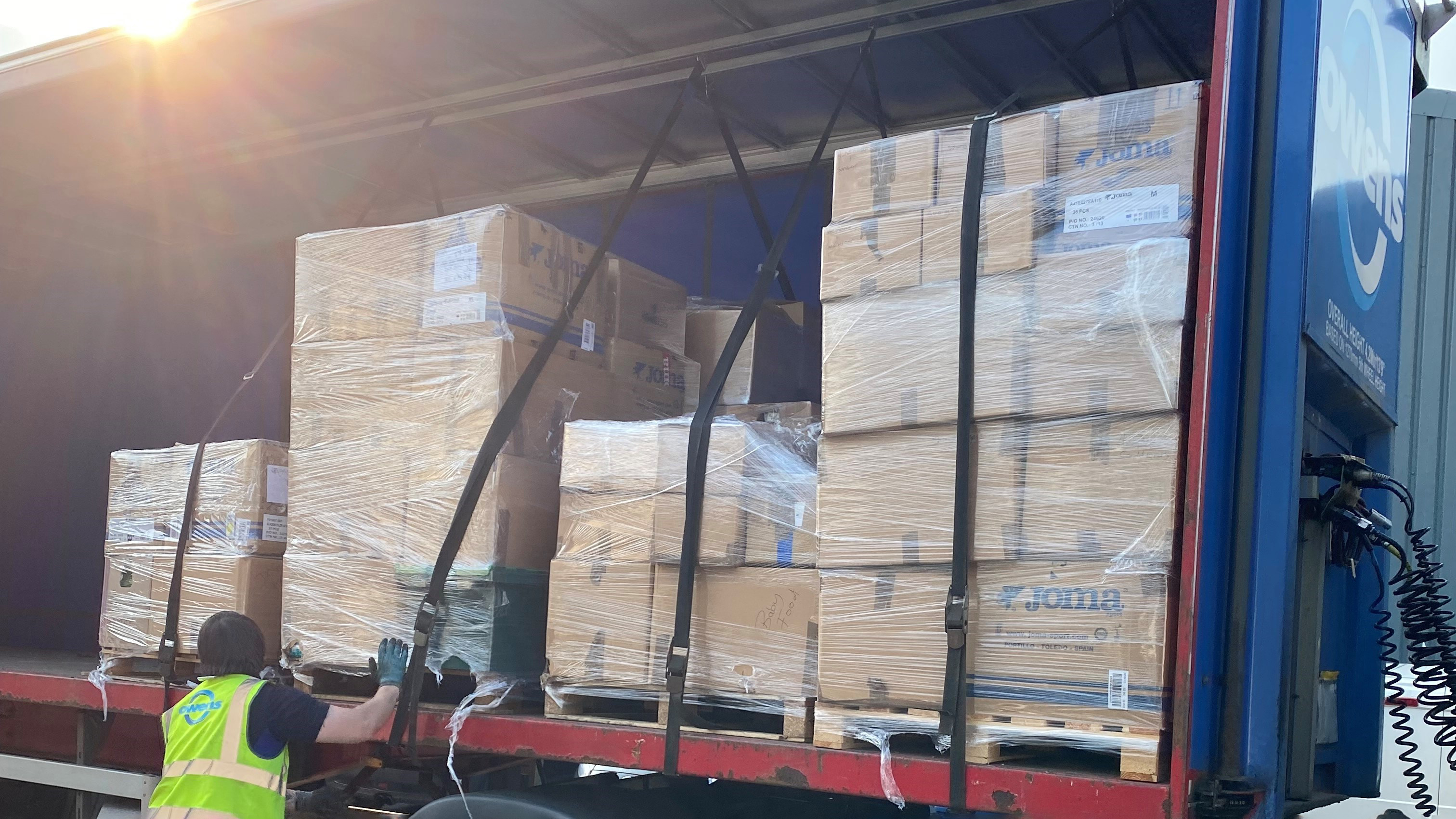 The Jack Army raised a massive £3,230 via the bucket collection held before Swansea City's game against Fulham earlier this month, and donated hundreds of essential items to the Ukraine Appeal.
Bucket collectors were stationed outside the ground and in the concourses at the Swansea.com Stadium ahead of the Championship match, which took place on March 8, and supporters were able to donate spare change to the appeal.
The club pledged to match all donations up to £1,000, therefore taking the final total for the collection to £4,230. The final sum will be donated to the Disasters Emergency Committee's Ukraine Appeal.
This donation is in addition to the money raised from bids on match issued Swansea City shirts, also from the Fulham game, which were auctioned in partnership with John Pye. Money from this auction was also donated to the Ukraine Appeal.
As well as monetary donations, the Jack Army have been donating essential items – such as nappies, toiletries, and food – in their thousands.
These essentials were taken by club partners Owens Group to Croydon, where donations are being collated by White Eagle Club (Klub Orła Białego), before being transported to Ukraine and the bordering countries to support those fleeing war. White Eagle Club have so far helped deliver more than 1,000 tonnes of humanitarian aid to Ukraine.
Swansea City's head of commercial, Rebecca Edwards-Symmons, said: "On behalf of everyone at Swansea City, I would like to thank all those who have donated to the Ukraine Appeal, either via the bucket collection or by bringing essential items to the stadium. Everyone at the club has been completely overwhelmed by your generosity.
"More than £3,000 was donated at the bucket collection, which just shows how incredibly moved supporters have been by the devastating events in Ukraine.
"We are pleased to be able to do something to offer support as a football club and we're very grateful to our sponsors Owens Group for their help in ensuring that the vast number of items which were generously donated can be transported to Ukraine to help those who are most in need."