Swansea City take up option for Joe Thomas extension
3rd February 2023
Academy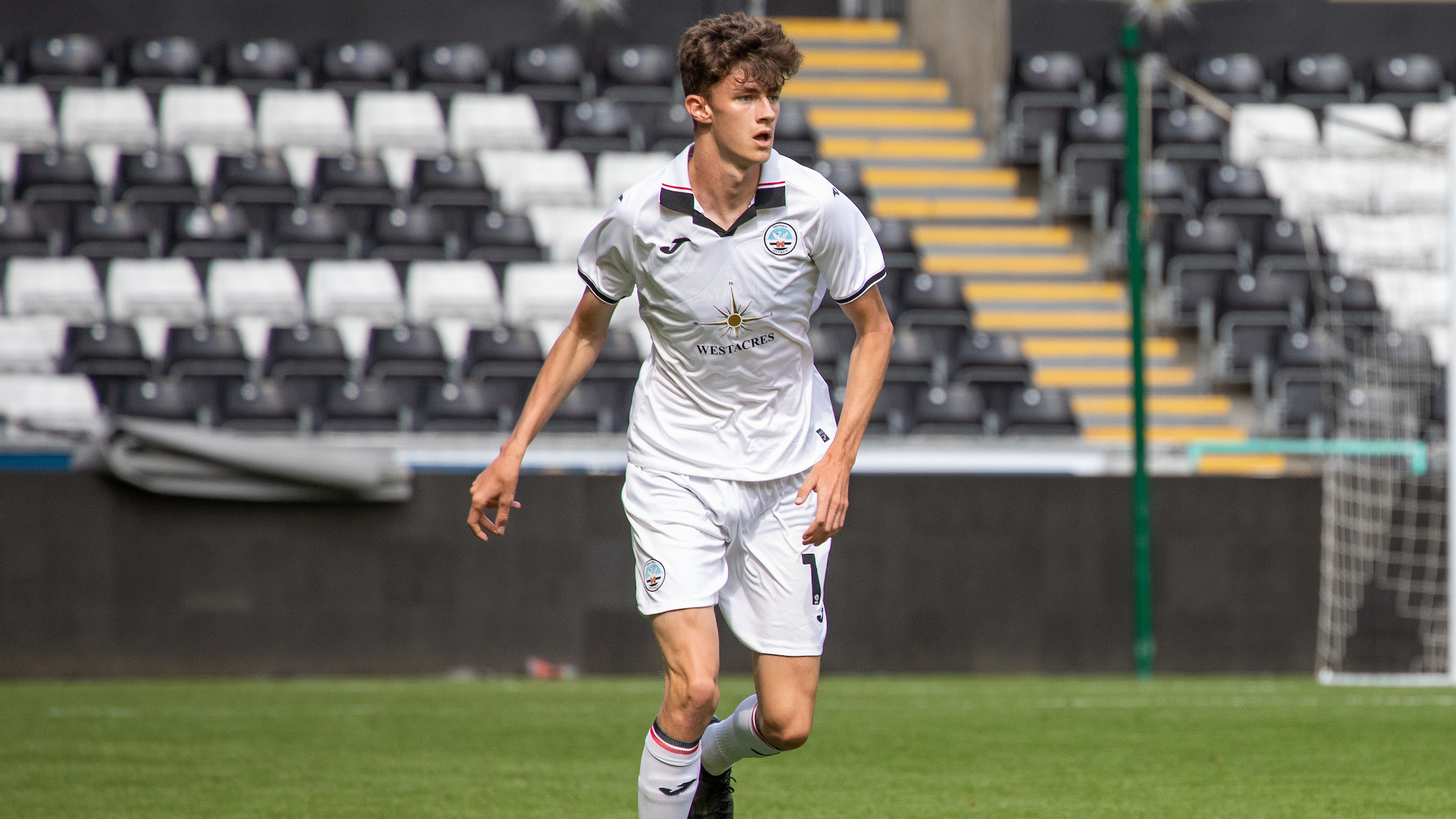 Swansea City has taken up the option to extend the contract of young wing-back Joe Thomas through to the summer of 2024.
The 20-year-old joined the Swans from Cambrian and Clydach during January 2022, and has enjoyed an impressive 12 months in SA1.
He has been a regular for the club's under-21 side and, with the club has triggered the one-year extension to his deal which had otherwise been set to expire in the summer of 2023.
"I'm delighted for Joe. He's got his head down since he's come in and he's worked extremely hard in every opportunity he's been given," said Swansea City's senior professional development phase coach Jon Grey.
"He's looked at areas of his game where he's wanted to improve, which he does on a daily basis, and we've helped him with that.  
"He's put in some good performances for the team this season, and he's started scoring goals now from the wing-back position.  
"It's fantastic that the option has been taken up on him and he'll continue to improve and get better moving forward.  
"He came in from the Welsh pyramid system just over a year ago, having done really well for Cambrian and Clydach. 
"I'm delighted the club have given him more time for him to work on what he can improve, so he can take it to the next level again.
"Now, the aim for him is to continue to develop and improve everyday with the under-21 squad, although he has been training with the first team in recent weeks.  
"But ultimately more time in the first-team environment would be another aim of his where he can train at a different level and intensity.  
"Hopefully, he does well enough to impress the staff and maybe he can be involved in the squad along the way in their campaign. 
"It'll be good for him to get that level and it's certainly a goal for him. I know he'd love to be involved more frequently."