Swansea City U18s mark Black History Month with the World Reimagined Project
26th October 2022
Under-18s
Swansea City Under-18s academy scholars took time away from the training pitch to learn and educate themselves on racial injustice as part of Black History Month, in partnership with The World Reimagined. 
The youngsters took to the city as part of their life skills session, which take place every Thursday, putting their navigation skills to test to find their way to St. Davids Square to observe and learn about the project.  
The World Reimagined, supported by SKY, is a UK art education project focusing on better understanding shared histories to make racial justice a reality, with events running from August 13 to October 31.
Swansea, along with Birmingham, Bristol, Leeds, Leicester, Liverpool and London, was chosen as one of the cities to transform their streets with globes – each designed by an individual artist who is responding to themes ranging from 'Mother Africa' to 'Still We Rise' and 'Expanding Soul'. 
The globes aim to bring people together and allow them to engage in complex conversations around who we are as a society; stimulate dialogue, raise consciousness, and create social change.
At a time when political, social, and economic context continues to evolve, The World Reimagined seeks to platform art, colour, symbolism, and, more importantly, stories.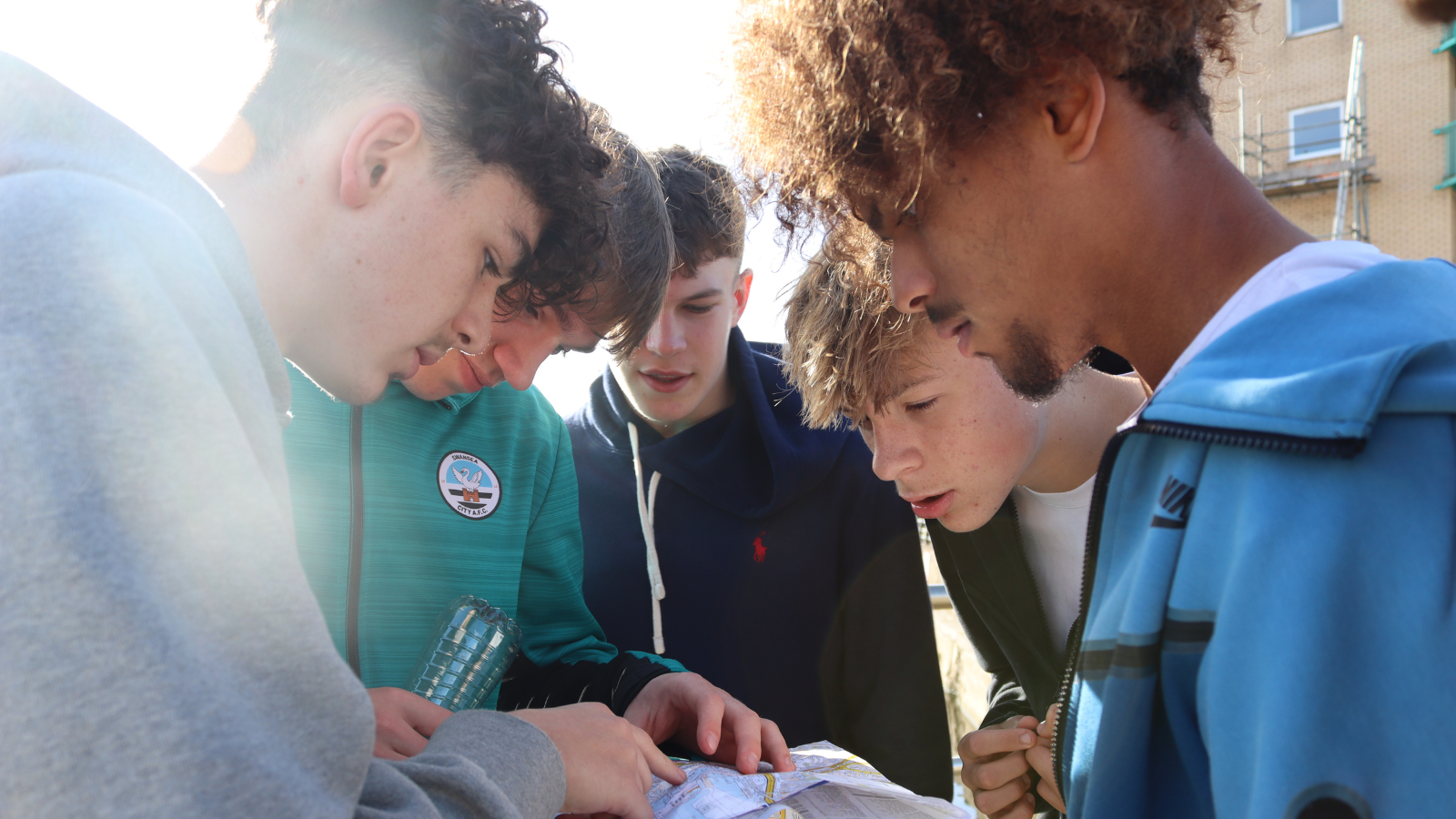 Jack Scokzen, Head of academy player safeguarding and EDI at Swansea City, said: "As part of Black History Month, we wanted to partner with The World Reimagined Project. 
"The globes were on a trail, but are now in one location. So to add some fun to the day, we decided to split them into two teams and put them in two different places in Swansea.
"We gave them a map to see how they can work together as a team. Not a lot of our scholars are Swansea lads, there is a lot of diversity amongst our scholars. 
"We want to bring them in to Swansea a little bit more to integrate them into the city, and to really understand the importance of this project. 
"As a club, we always try to push equality, diversity and inclusion matters, we've got many days and months for raising awareness. It's important for the boys to understand each other.
Swansea City Under-18s' midfielder Seb Dabrowski added: "It's about getting the word out there. To see the history and to raise awareness of it among ourselves, it's good for everyone to understand the history and to see how far we've come as a community."