Swansea City U23s donate to Teenage Cancer Trust
6th August 2019
Under-21s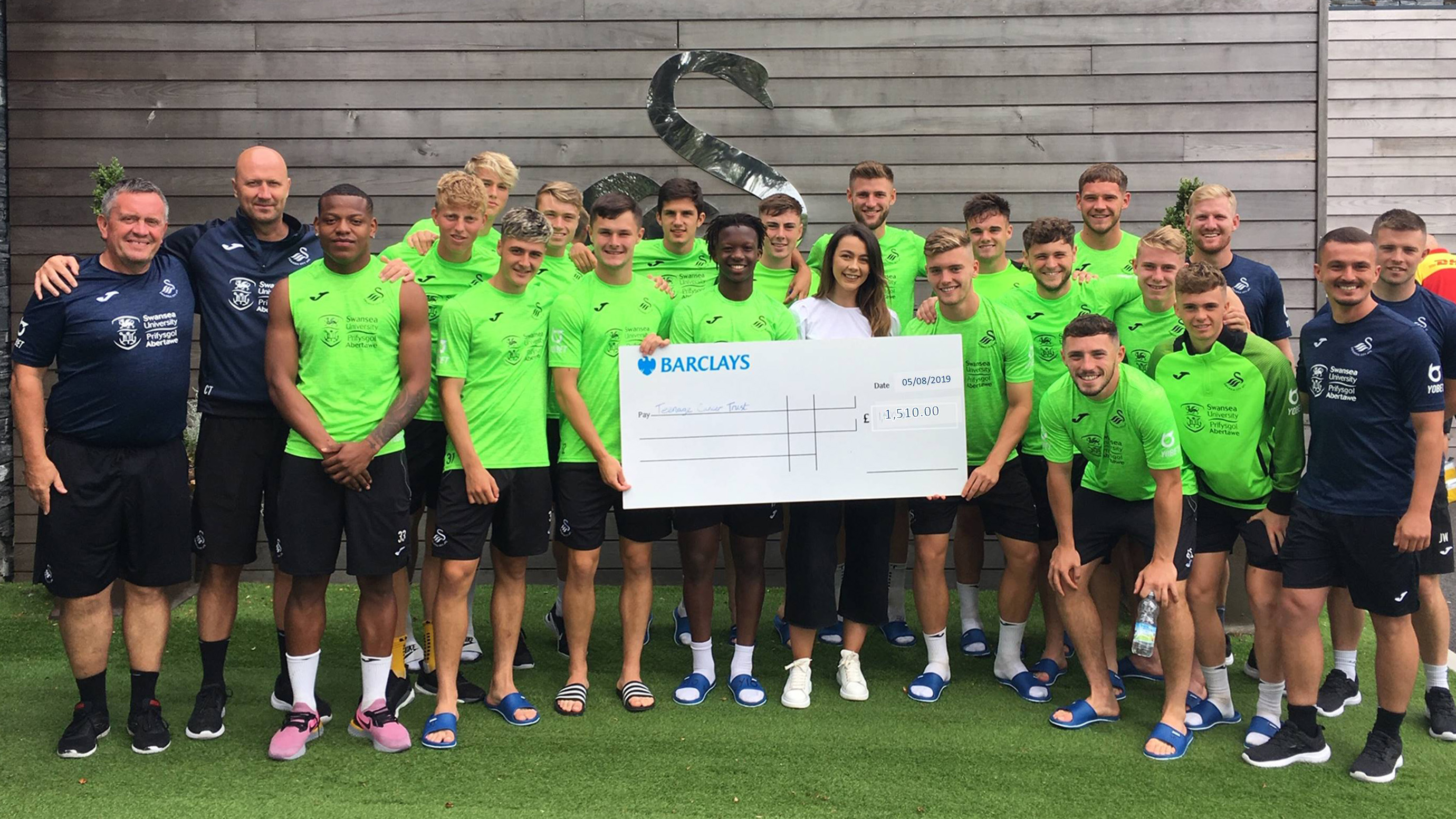 Swansea City Under-23s have donated more than £1,500 to the Teenage Cancer Trust.
The Trust is very close to the hearts of the football club after midfielder Jack Evans was diagnosed with cancer last summer.
Evans underwent successful treatment at the Teenage Cancer Trust's unit in the University Hospital of Wales in Cardiff and helped raise money for the Trust during his recovery.
The first-team and U23s squads also made significant contributions along with Jack's family and friends, while donations were made via bucket collections during each of the development side's matches at the Liberty Stadium last season.
The cause has received another boost courtesy of a cheque for £1,510 from players and staff of the development side, who selected the Teenage Cancer Trust as one of their chosen charities for the 2019-20 season.
The cheque was received by Jack's sister Becky, who has become a support worker with the Trust since her brother's diagnosis.
Becky participated in the Cardiff Half Marathon last year and, thanks to sponsorship from the first-team and U23s players and staff, managed to raise a total of £25,000.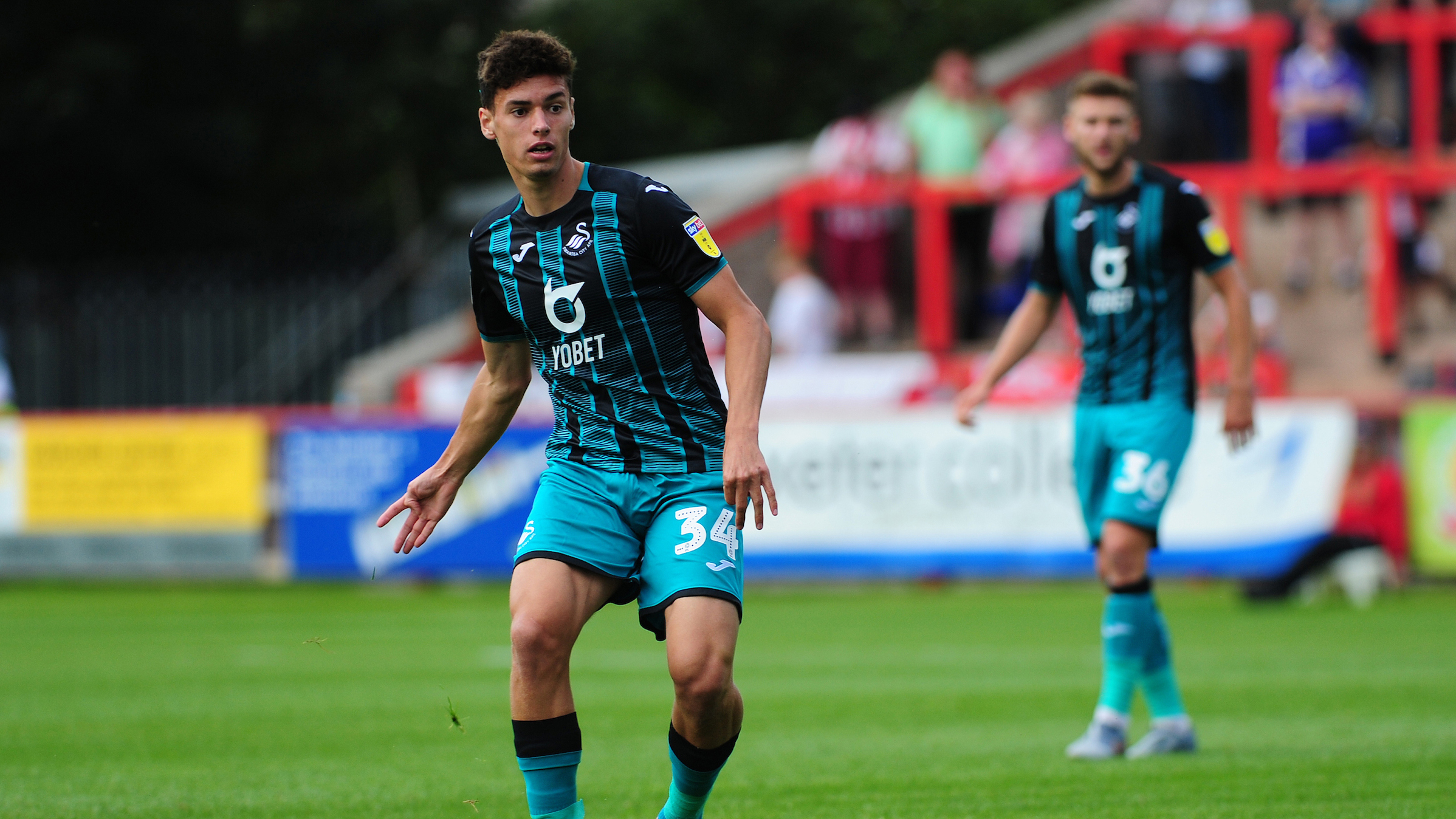 She has been thrilled by the support and generosity shown by the club and is hopeful the latest donation will go a long way towards boosting treatment and care for young people dealing with cancer.
"The Swans have been absolutely brilliant from start to finish," she said.
"I just really want to give something back to the Trust for their amazing support when Jack was diagnosed and help as many people as possible.
"At the moment, we're only treating 50 per cent of teenage cancer patients, which just isn't enough.
"But this sum of money is absolutely incredible. Where it will go and how many people it will help makes it worthwhile."
U23s coach Gary Richards added: "For us, it couldn't go to a better cause.
"There are so many good charities out there but this one obviously touches our hearts.
"We know how much they've done and how grateful the family have been.
"I've no doubt we'll continue to support the Trust whenever we can."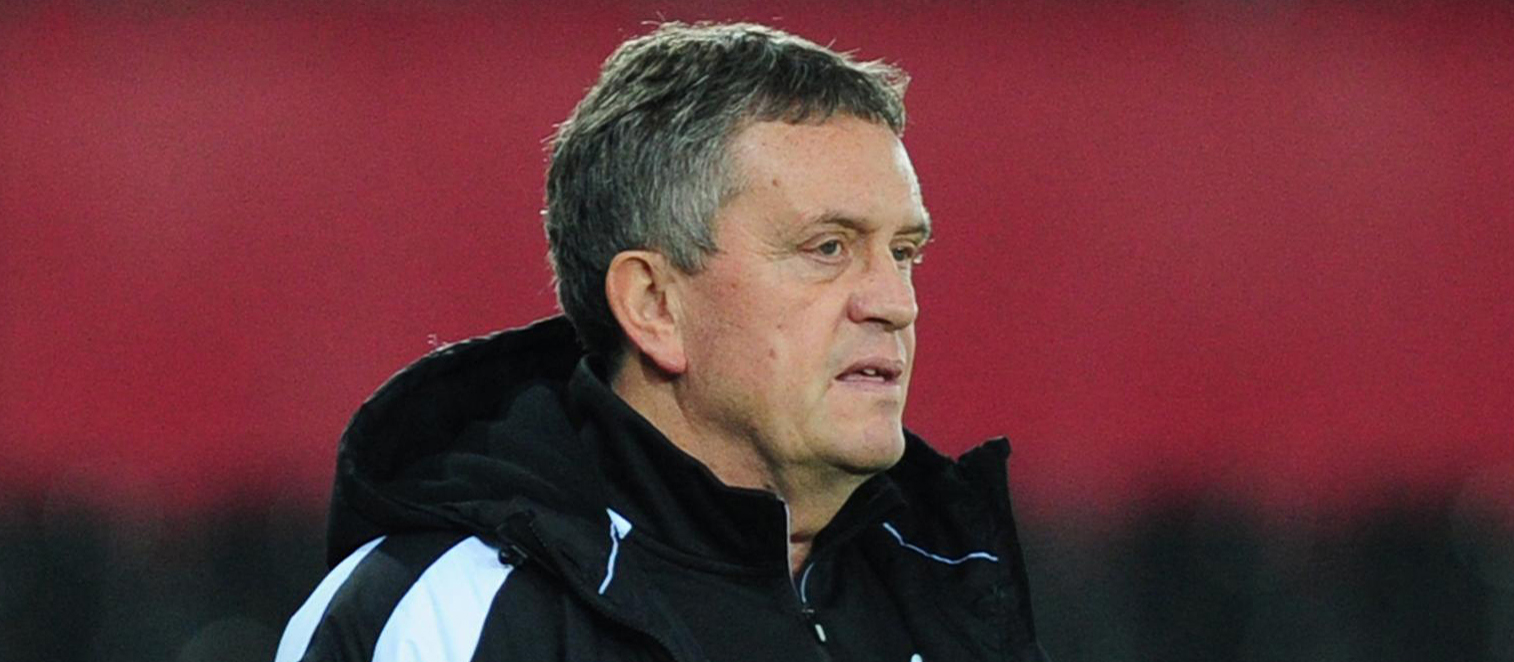 Cameron Toshack continued: "We're very proud of our young men at this football club.
"They were very clear about what they wanted to do to help one of their own, who contracted this dreadful condition that affects so many young people.
"Anybody that's ever been at Swansea City knows that the players are staff are as one.
"This is another example of how everybody at the club pulls together."
Established in 1990, the Teenage Cancer Trust provides life-changing care and support for young people battling the disease in the UK.
If you would like to find out more about the Trust, visit www.teenagecancertrust.co.uk