Swansea City Under-18s' Professional Development League fixtures confirmed
1st August 2023
Academy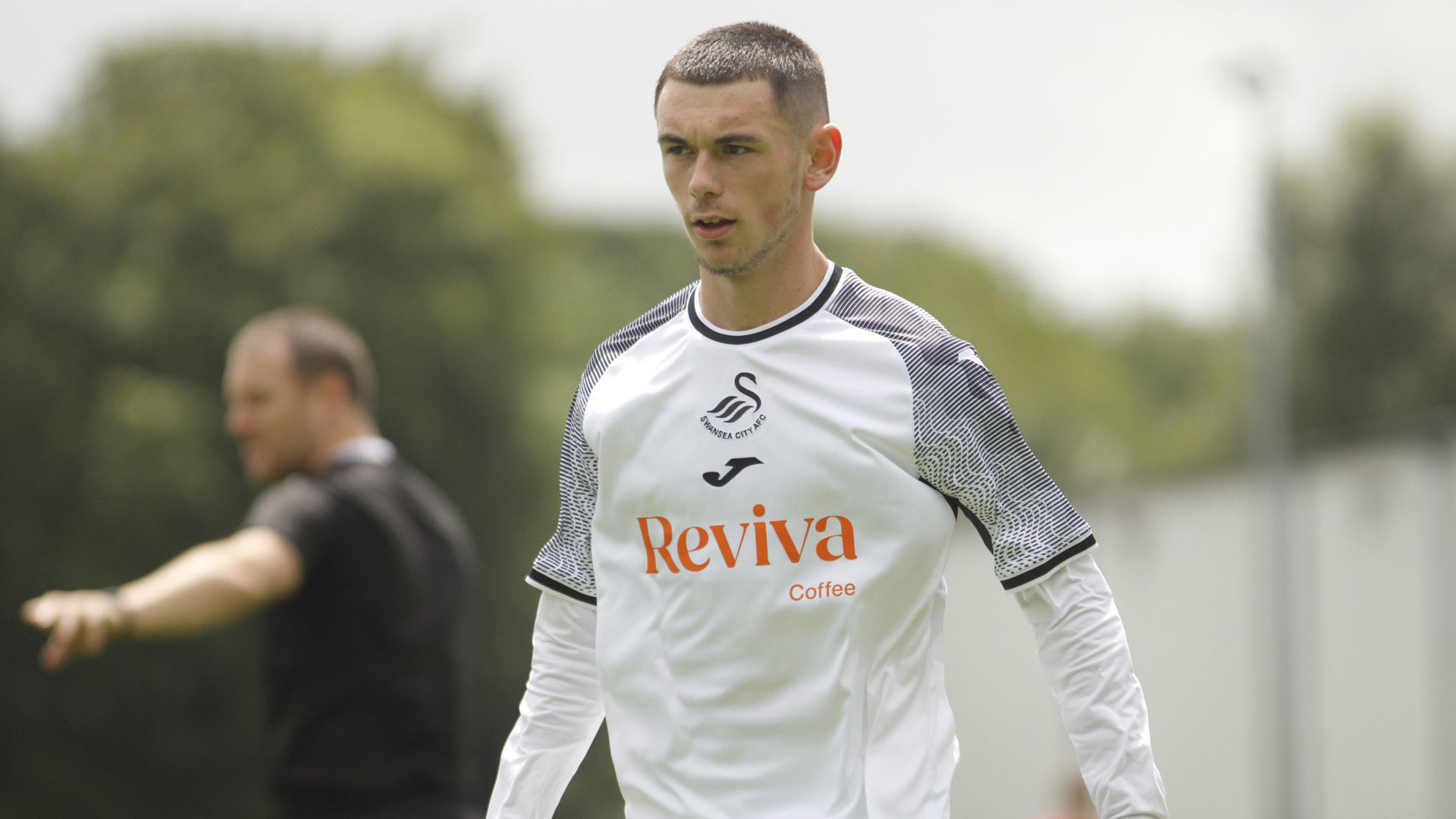 Swansea City Under-18s have had their Professional Development League fixtures confirmed ahead of the 2023-24 season.
The age-grade side finished sixth in the PDL south last season, picking up 15 points from a possible 18 in their last six games as they mirrored the first team and under-21 squad with a strong finish.
Striker Iwan Morgan finished top scorer with an incredible 28 goals to his name, and claimed four hat-tricks throughout the season. 
The development side kick-off the new season with a home game against Peterborough United on Saturday, August 12, before their first away trip to Crewe Alexandra on August 19. 
In terms of Welsh derbies, the under-18s head to Leckwith to face Cardiff City on Saturday, November 4, before hosting the Bluebirds on Saturday, March 2.
They will round the season off with a trip to face Wigan Athletic on Saturday, May 11.
**Fixtures subject to change. 
Sat Aug 12 Peterborough United (H) - Landore Training Ground 1pm 
Sat Aug 19 Crewe Alexandra (A) - Crewe Academy - 12.30pm 
Sat Aug 26 Sheffield Wednesday (H) - Landore Training Ground - 11am  
Sep 9 Hull City (A) - Bishop Burton College - 11am 
Sat Sep 16 Coventry City (H) - Landore Training Ground - 12pm
Sat Sep 30 Charlton Athletic (H) - Landore Training Ground - 2.30pm 
Sat Oct 7 Watford (A) - Watford Training Ground - 12.30pm 
Sat Oct 28 Oueens Park Rangers (H) - Landore Training Ground - 10.30am 
Sat Nov 4 Cardiff City (A) - Leckwith Stadium - 11am 
Sat Nov 11 Millwall (H) - Landore Training Ground - 2pm  
Sat Dec 2 Colchester United (A) - Florence Park - 11am 
Sat Dec 9 Bristol City (A) - Robins High Performance Centre - 11am 
Sat Dec 16 AFC Bournemouth (H) - Landore Training Ground - 12.30pm 
Sat Jan 6 Ipswich Town (H) - Landore Training Ground - 11am 
Sat Jan 13 Queens Park Rangers (A) - Heston Training Ground - 10.30am 
Sat Jan 20 Watford (H) - Landore Training Ground - 12.30pm 
Sat Jan 27 Charlton Athletic (A) - Sparrows Lane - 11am 
Sat Feb 3 Bristol City (H) - Landore Training Ground - 12pm 
Sat Feb 10 Millwall (A) - Calmont Road Training Ground - 2pm 
Fri Feb 16 Colchester United (H) - Landore Training Ground - 1pm
Sat Feb 24 AFC Bournemouth (A) - Canford Park Arena - 12.30pm 
Sat Mar 2 Cardiff City (H) - Landore Training Ground - 11am 
Sat March 9 Ipswich Town (A) - Playford Road - 11.30am
Sat Mar 23 Birmingham City (H) - Landore Training Ground - 12pm 
Sat Apr 6 Fleetwood Town (A) - Poolfoot Farm - 11am 
Sat Apr 13 Burnley (H) - Landore Training Ground - 11am 
Sat Apr 20 Sheffield United (A) - Sheffield United Academy - 11am 
Sat Apr 27 Barnsley (H) - Landore Training Ground - 2pm 
May 11 Wigan Athletic (A) - Christopher Park - 11am