Swansea City update | Julian Winter
15th November 2021
Club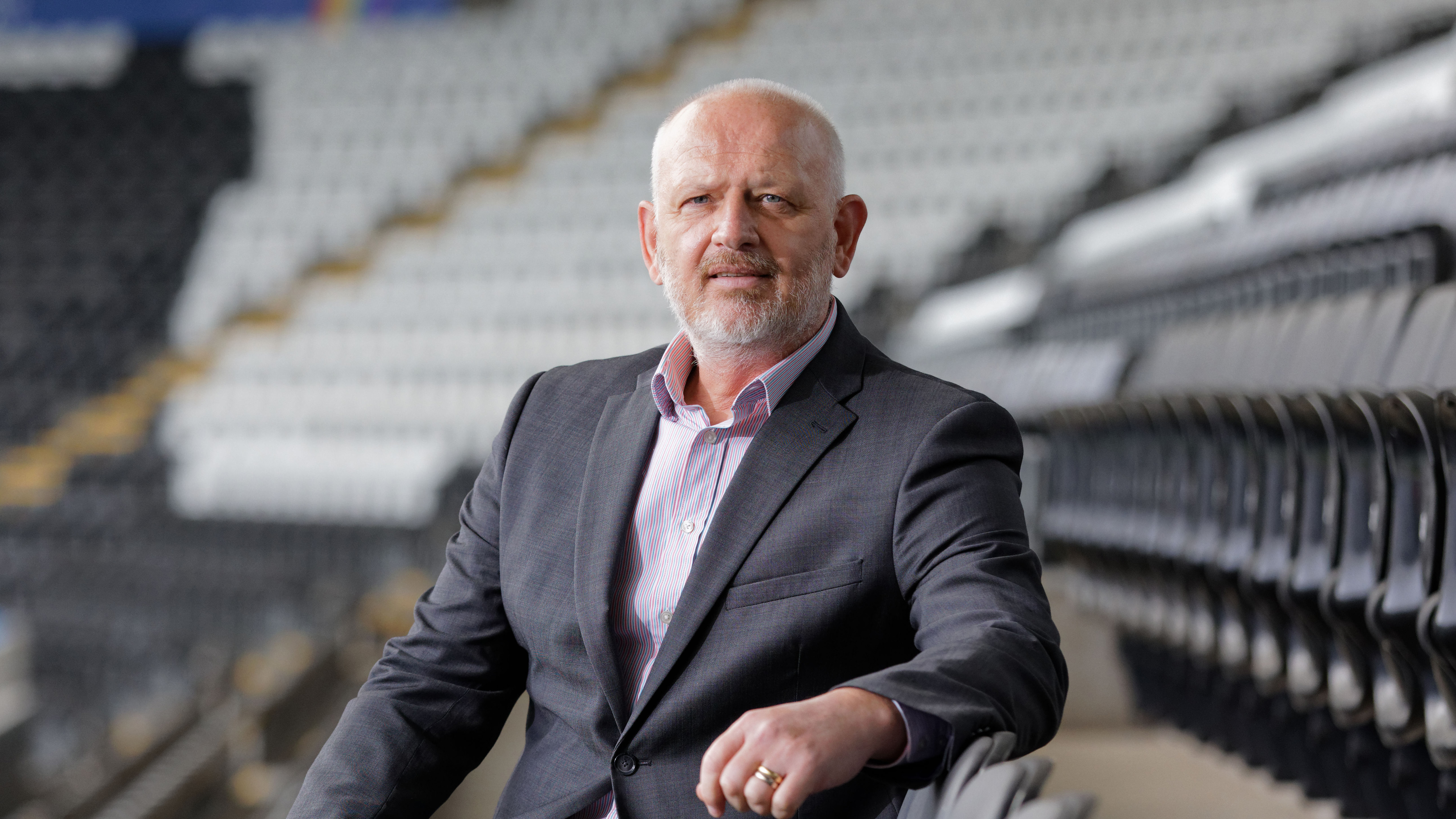 Swansea City chief executive Julian Winter provides supporters with an update on the latest events at the club.
I'd like to start by saying that I hope all our supporters are keeping safe and well as we enter the winter months.
A number of weeks have passed since I last updated you all on matters within the club, but I feel it is important that communication becomes far more regular and with that in mind I will be looking to update you on a monthly basis moving forward.
It was great to see so many supporters at our recent fans' forum event on October 13, and it was even more pleasing that we were able to host this in-person for the first time in over 18 months.
As a club we know it is hugely important for key figures to interact with fans of all ages, and for supporters to get transparency on any topics you want to discuss, both on and off the pitch. I feel we managed to cover a wide range of subjects on the night and it was a hugely positive event.
We recently announced plans for our next structured dialogue, which is due to take place on Tuesday (November 16) at the Swansea.com Stadium.
This intimate dialogue will allow members of the senior management team to answer questions of particular importance to that supporter, or the supporter base they represent. These have proved invaluable to the club recently and we very much value input from our fans on key issues.
Since supporters have been allowed to attend games in full capacities across stadiums up and down the country, it is noticeable how much football has missed them.
The pandemic has had a huge impact on life as we know it, but seeing fans in full voice both here and on our travels has been massively uplifting.
However, there have been some challenges that have stemmed from the return of supporters.
From the outset, I do want to make it clear that as a club we are not alone in this regard and I know that from speaking to executives at other clubs and staff here having had dialogue with their counterparts up and down the country, there have been issues that have arisen since supporters have been allowed to attend games again.
There has been an element of anti-social behaviour at our matches this season, with isolated incidents here at the Swansea.com Stadium as well as issues that have arisen from our away games. Supporters have been in touch with the club to voice their concerns and we are taking steps to address this.
A working group of staff – together with the Supporters' Trust - has been set up to draw up plans to communicate and engage further with our fans about behaviour at games. We are also in the process of looking to launch a text-message based number that supporters can message at our home games if they wish to report any type of discriminatory behaviour, whether that is racial, sexist, homophobic or otherwise.
Our support this season has been nothing short of superb, and a real asset to Russell and the players whether we are playing at home or away. But it is also important that the club listens to fan concerns and acts swiftly, which is what we are doing.
Our home fixture against Cardiff on October 17 was of course the first major sporting event in Wales where NHS Covid passes were required for fans to attend.
This resulted in a huge amount of work behind the scenes from a lot of departments in the weeks leading up to the game, and on match day itself.
Since then, Matthew Daniel (operations manager), Gordon David (buildings and facilities manager) and Andrew Davies (head of facilities, operations and development) have delivered a session to Championship clubs about the logistics that went into planning such a big event and all three were praised by the EFL for their input.
You may have seen recently that we have had a change in the academy setup, with Darren Davies taking charge of the under-18s following Byron Anthony's departure from the club.
Darren is an experienced coach and we are delighted to see him make the step up from the under-16s.
I spoke in my last update about the club's ethos of promoting from within and giving staff opportunities to develop, and this is another example.
After arriving at the club back in the summer, Darren previously spent three years as assistant coach at Australian outfit Brisbane Roar, while he was also part of Australia's national team coaching staff in 2017.
His experience, particularly at age-grade level, lends itself perfectly to the professional phase which includes working with our scholars and first-year pros.
In last month's update, I also touched upon the return of Leon Britton to the club as a player-mentor in the academy.
We see this as a really positive move which will undoubtedly benefit our young players, and one that fits in with a modern approach of harnessing that experience of Leon's playing career as well as giving our youngsters another strand to their development both on and off the pitch, and in between training and games.
Giving young players an opportunity will always be something that is high on our football strategy and we have a head coach in Russell who is aligned with that. Russell has shown a keen interest in the academy, both when we followed the process of recruiting him and ever since he walked into the football club.
He has attended under-18 and under-23 games and has been very open to having academy players training with the first-team squad at Fairwood.
In recent weeks I have been invited to be part of a working group for Championship clubs in conjunction with the EFL and PGMOL on referees and match officials. The initial session was very engaging and allowed us to see how the aforementioned governing bodies monitor, analyse and improve referees within the EFL. In due course we will be discussing a range of topics and I hope to be able to share some insight with you in future communications.
I spoke recently about our ownership group and how we were hoping to welcome both Jason Levien and Steve Kaplan to Swansea when the travel restrictions allowed. This is still the case and we are hopeful that one of, if not both of them, could make a visit next month.
Jake Silverstein will also be making the trip over for a significant period of December and the new year, and he will be involved in some things that we have planned for the festive period.
With December fast approaching, we are moving towards the time of year where we announce season ticket plans for next season.
The marketing and media teams have been working hard in recent weeks on a new season ticket campaign, and we will be going out with half-season tickets on December 1 for the remainder of the current campaign before launching our 2022-23 season ticket renewals on December 10.
While December is always a busy period on the pitch with the festive fixture calendar, it is also shaping up to be busy month off the pitch.
As a club, we always pride ourselves on our work in the community and making a difference to people, and we have some exciting Christmas plans that we hope to share with you very soon. We also have our Question of Sport evening to raise money for the Former Players' Association, with team captains Lee Trundle and Russell Martin going head to head!
In the meantime, stay safe and we look forward to seeing you back at the Swansea.com Stadium for our next home game against Blackpool.
Julian Winter, chief executive