Swansea City working to minimise the impact of colour blindness
6th September 2022
Club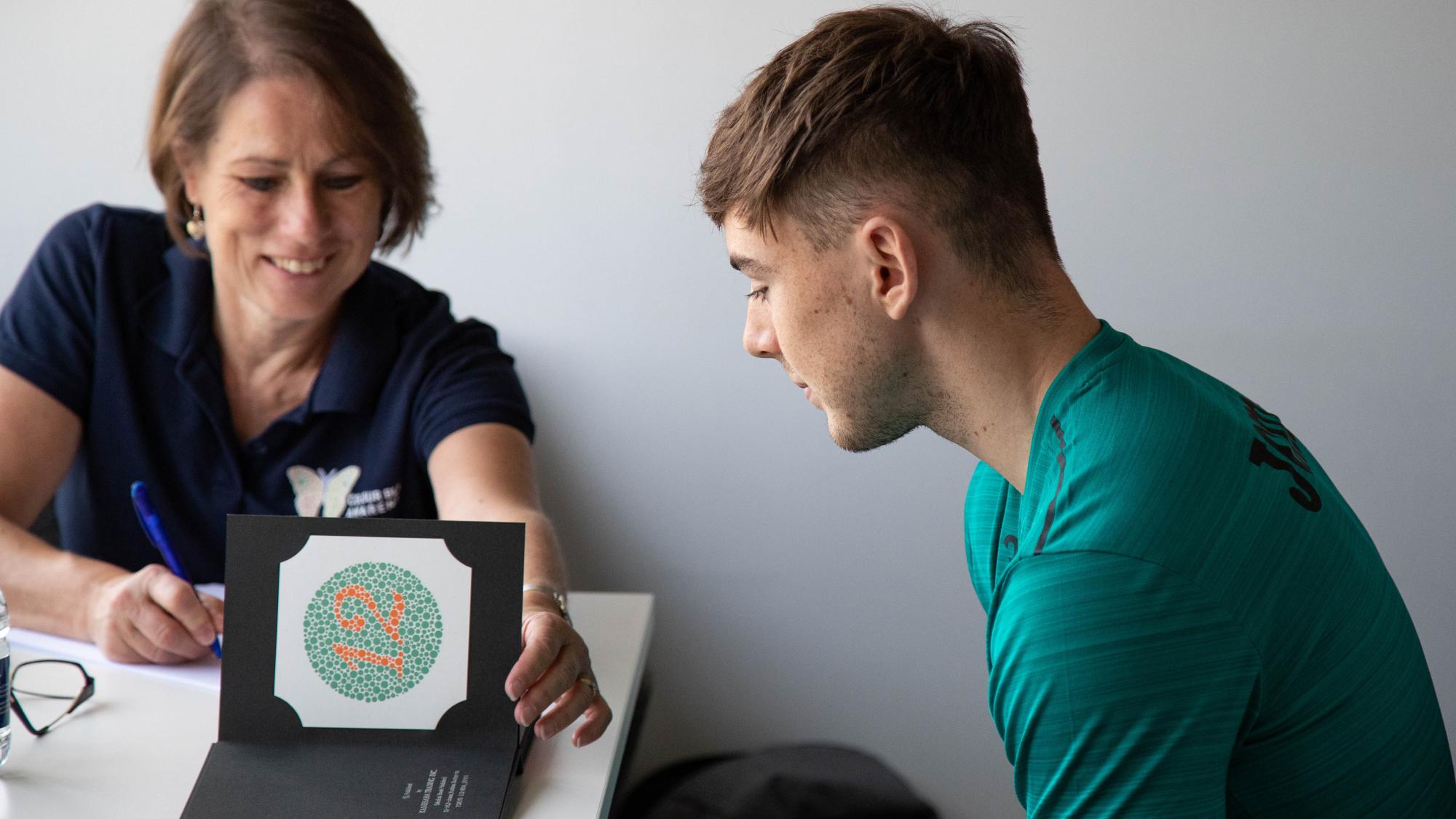 Swansea City is working to raise awareness of colour blindness within football, after testing the club's players for the condition ahead of the 2022-23 season.
Colour blindness is more common than is widely assumed, affecting one in 12 men and one in 200 women, and has the potential to have a major impact on how footballers play the game.
If a player is struggling to pick out a team-mate among the 23 (including the referee) people running around the pitch in similar looking kits, then it has the potential to impact on their ability to perform at their best. 
For fans, clashing kits could ruin the viewing experience as it could make differentiating between opposing teams challenging.
People affected by colour blindness have difficulty distinguishing between many different colour combinations.
Ahead of the 2022-23 season, the EFL amended its rules to allow home clubs to wear away or alternate colours in order to avoid a kit clash, which might make it difficult for people who are colour blind to differentiate between two sets of players.
Ahead of the new season, Swansea City tested players for colour blindness as part of their rigorous pre-season programme. The club's coaching staff received training, including wearing colour blind simulation glasses as part of a series of exercises.
James Chiffi, head of wellbeing and development at Swansea City, said: "Colour blindness impacts approximately two players in every male football squad.
"At the beginning of the season we included colour blindness screening as part of our pre-season fitness testing with the players. We recognise the importance of knowing if a player in the squad might be affected, so we as a club can do everything we can to support them in games and training sessions.
"We are all focused on ensuring players have everything they need to enable them to perform to the best of their ability. Something as simple as changing bib or cone colours could make a significant difference.
"We are delighted we now have more information to enable us to make decisions which will ensure colour blind players' requirements are taken into account."