Swansea City's Community Trust celebrates EFL's Day of Action
10th March 2020
Club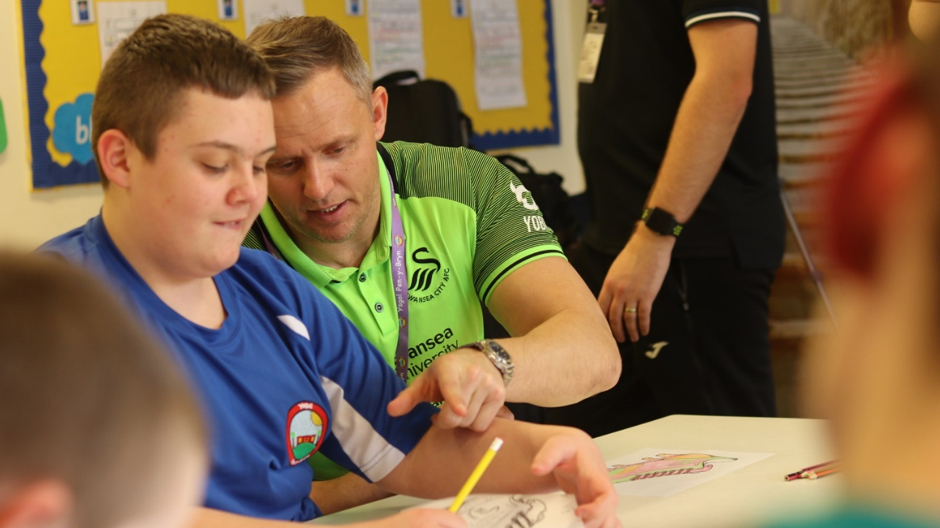 Swansea City's Community Trust celebrated EFL's Day of Action by visiting Ysgol Pen-y-Bryn along with club ambassador Lee Trundle to deliver classroom activities and PE sessions to pan-disability participants.
The EFL Day of Action aims to highlight the positive impact football has in changing people's lives and the work taking place to tackle some of society's biggest issues.
Across the Championship, League One and League Two, events are being held by clubs on EFL Day of Action to showcase the very best programmes and activity they deliver in a number of important areas, including diversity and inclusion, education, and health and well-being.
The Community Trust – together with Swansea City – marked the occasion by organising a visit to Ysgol Pen-Y-Bryn as part of their Inclusion programme. The day provided pan-disability pupils with opportunities to develop their physical and cognitive capabilities through classroom and PE activities.
Simon Type, deputy headteacher at Ysgol Pen-Y-Bryn, was eager to discuss the positive benefits he has seen thanks to their collaboration with the Community Trust.
"We have been working with the Community Trust for four years, and they have always supported us. They have created opportunities for our learners," he said.
"Football is huge in this area because of Swansea City's success, so it's a big motivational tool for our learners. We, as a school, strongly believe in using sport as an avenue for our learners to express themselves, and our partnership with Swansea City enables us to do that."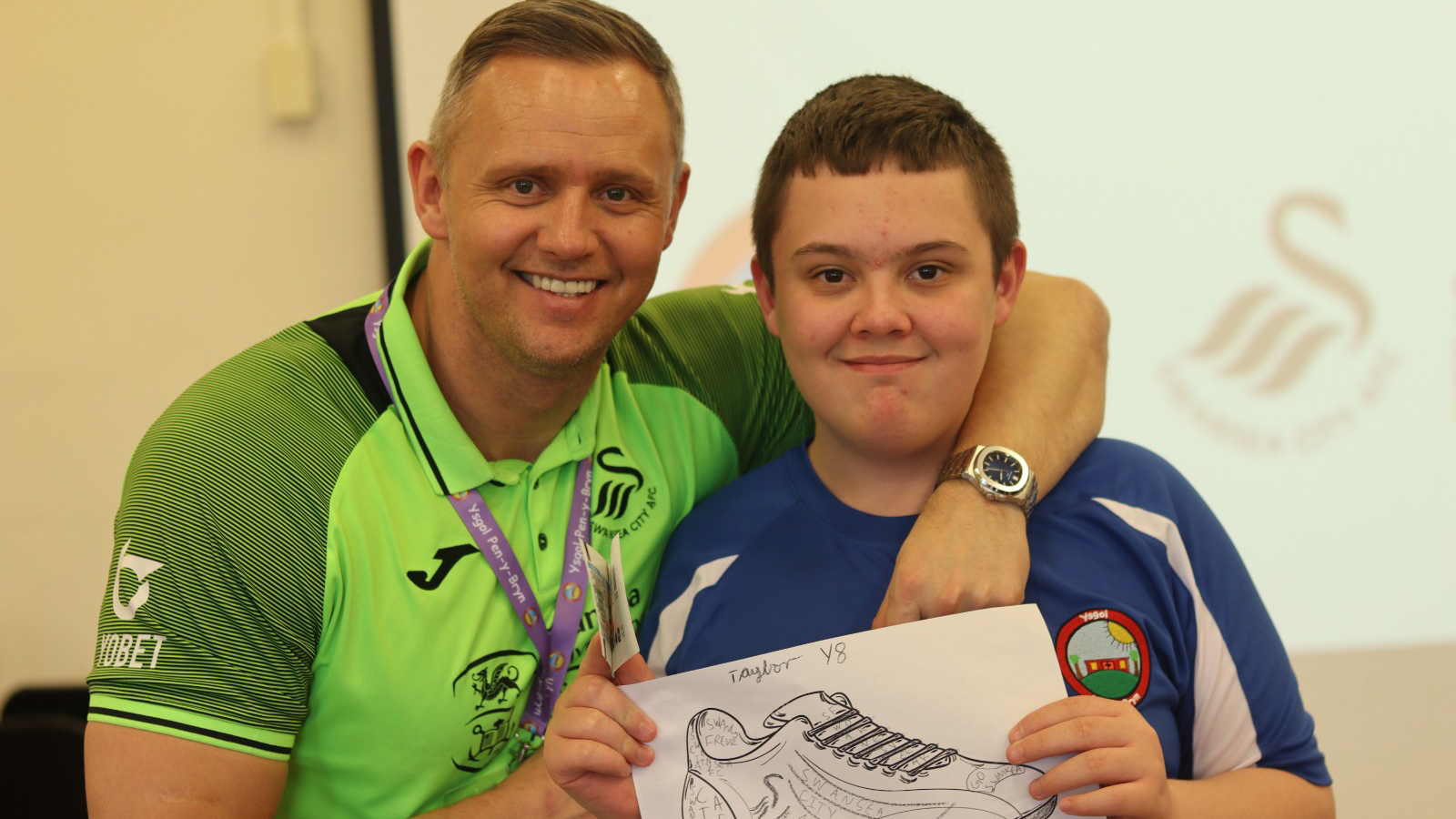 Likewise, Richard Harris, Swansea City Community Trust's Inclusion assistant, believes the EFL Day of Action helps place a spotlight on the inspiring work that club community organisations do.
"The EFL Day of Action is a great opportunity for organisations like us to pause for a moment and reflect on all the hard work that we do in our local communities," said Harris.
"As a Trust, we offer a range of services to all walks of life across South West Wales. What we have done here in Pen-Y-Bryn is just a slice of what we do."
The learners from Pen-Y-Bryn were also lucky enough to meet club ambassador and legend Trundle, who got involved in the sessions and handed out prizes such as match day tickets and signed shirts to those who took part in the activities.
To keep up to date with all of the inspiring work that the Swans Community Trust do, follow us on Facebook and Twitter (@SwansCommunity).