Swansea Mind Matchday
16th February 2021
Club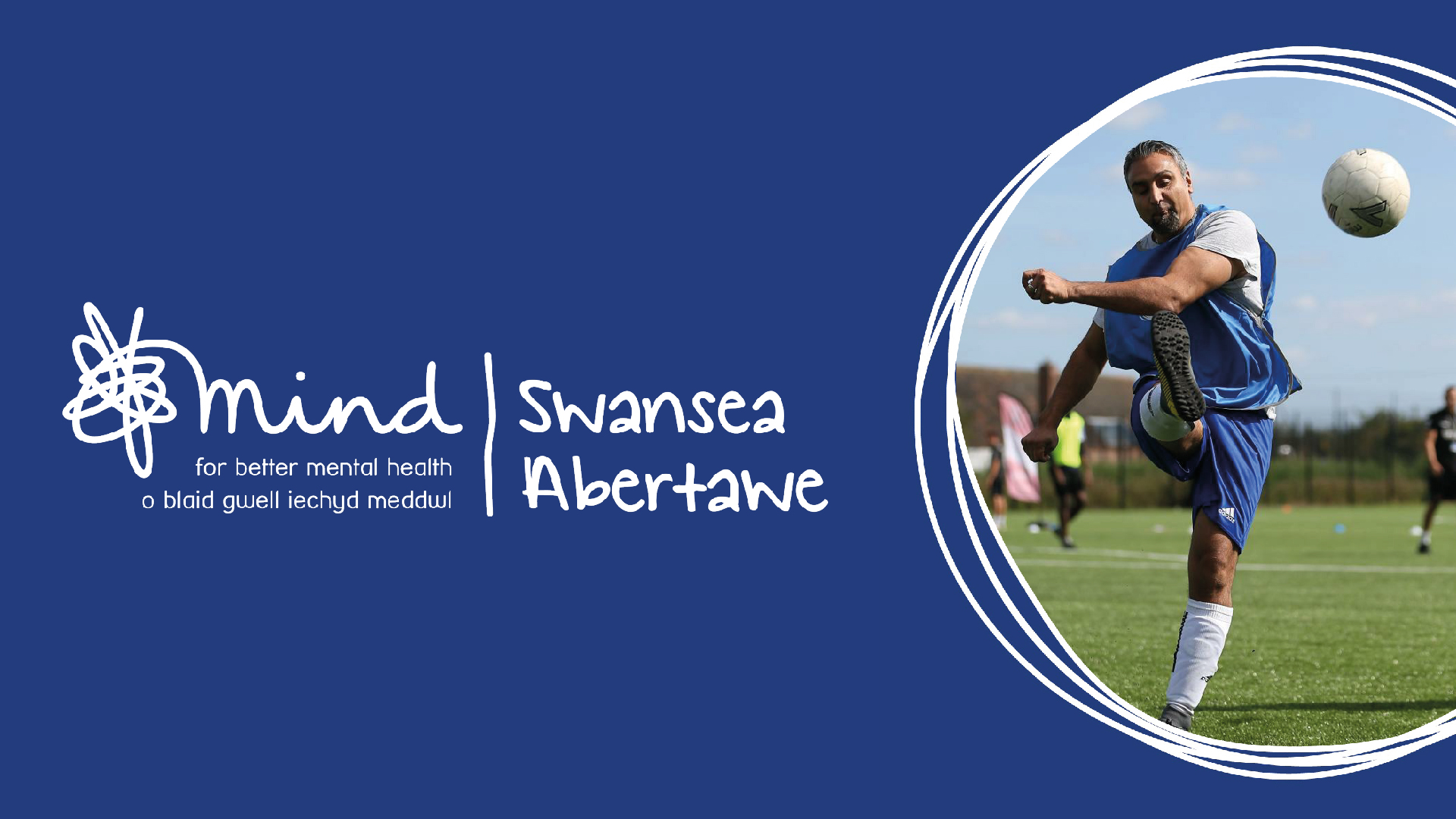 Swansea City's Championship fixture against Nottingham Forest is part of Mind's virtual charity matchday.
Mind has been a charity partner of the EFL in recent seasons, with Mind's 'squiggle' logo appearing next to the names of players on the shirts of the Swans and all other teams in the three divisions.
For more information about Mind's partnership with the EFL and wider work in football visit mind.org.uk/football, while you can read below for information on their work within our community and ongoing fundraising initiatives.
Swansea Mind
We're Swansea Mind, and we won't give up until everyone experiencing a mental health problem gets both support and respect. In order to help Swansea Mind to continue to be there for everyone who needs us, we are raising funds to continue our vital services for the people of Swansea County Borough.
The Swans have kindly donated a signed 2020-21 kit to help raise funds for our local services. We're hosting a silent auction for the shirt so if you'd like to enter, please email you bid to youngpeople@swanseamind.org.uk by Wednesday, February 24. You can also donate via our Virgin Money Giving page, or, if you are interested in supporting our work through fundraising or by volunteering, then check out our website for further details.
Since Covid-19 we have moved most of our services online and have developed Covid-19 response services for those experiencing an increase in their mental health problems. You can contact us about our services by calling 01792 642999 or 07342 925999, or email us at admin@swanseamind.org.uk.
Our current services and support includes:
Anxiety & Depression Groups – an opportunity for Service Users to meet and share their concerns, struggles and hear support and advice from peers, developing effective coping strategies.

Peer Support Groups – a relaxed informal space where people can socialise, share information and get support from individuals with lived experience of mental health problems.

Guided Mindfulness Sessions – including meditation, body scans, breathing techniques and coping strategies for everyday stressors and anxiety.
Mental Health Workshops
We have a range of mental health workshops which aim to provide tips and practical help with issues such as stress, low self-esteem, anger management, anxiety etc.
Walking group – our group meets weekly with a focus on being active and connecting with nature. We provide an opportunity for support and peer support whilst walking and talking.
Telephone / Zoom 1:1 Support
One to one wellbeing check-in calls for those in need of low-level emotional support for anyone who is interested in using the services of Swansea Mind. Wellbeing check-ins can be held face to face in the Swansea Mind Centre or by telephone and are delivered through staff and volunteers.
Active Monitoring is a 6-week guided self-help programme that aims to help people better understand and manage their emotions. It is a low-level form of support where over 6 weeks individuals can work through a range of issues such as anxiety, depression, self-esteem, loneliness, grief, anger and stress pathways.
Our counselling service is accessible for a small charge (£10/£20 per session) whereby Service Users can access counselling sessions with a trainee counsellor for an initial 6 week time period, which can be extended for those needing additional support.