Swansea.com Stadium accessibility a lifeline for Sue and McKenzie
26th January 2023
Fans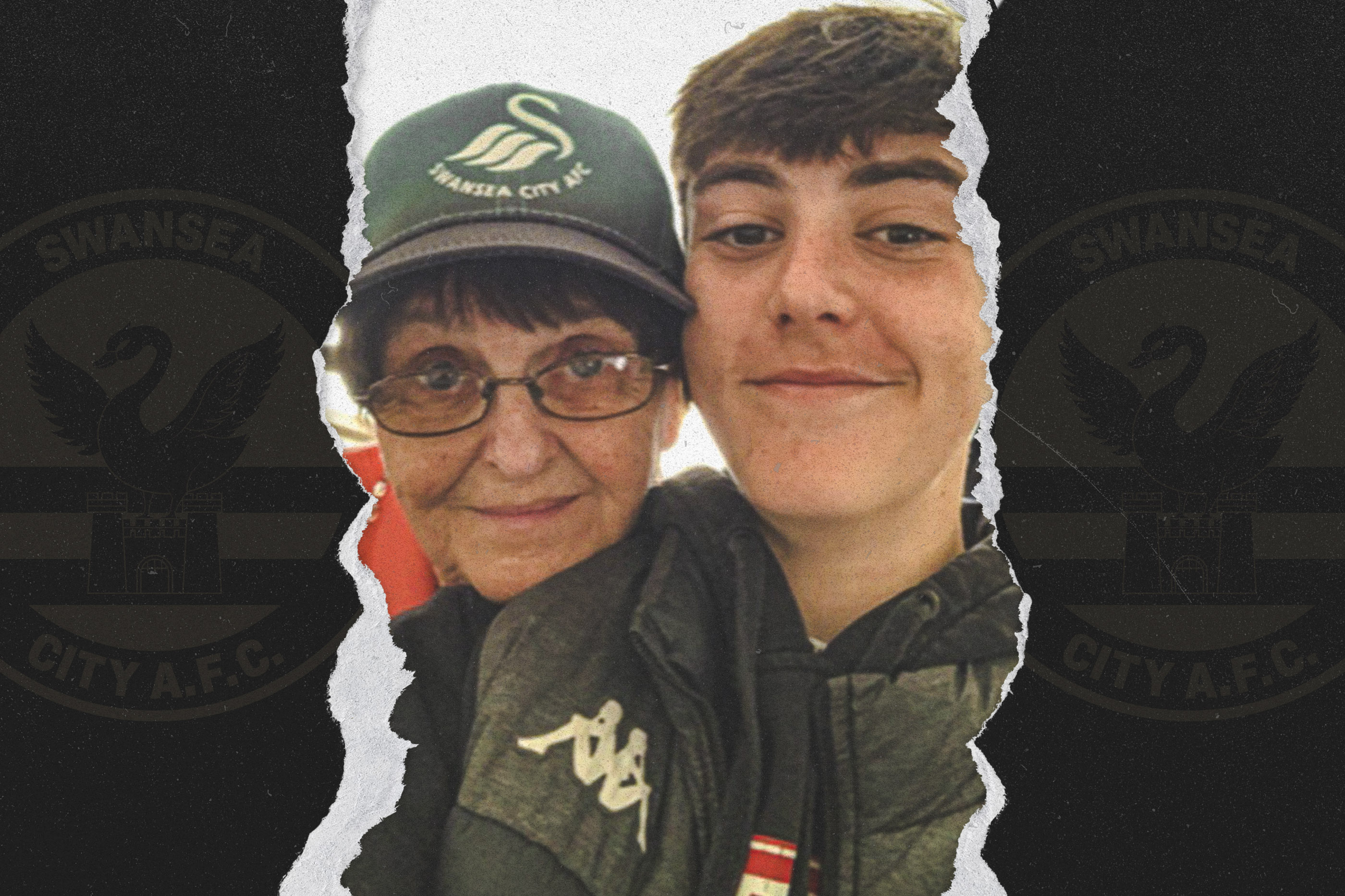 Swansea City season ticket holder Sue has found attending matches at the Swansea.com Stadium with grandson McKenzie has helped her manage her Frontotemporal dementia diagnosis.
The illness – also known as Pick's disease – is uncommon and mostly impacts the part of the brain where language is stored, making it difficult for people to communicate and attribute meaning to certain words.
Sue's daughter, Joanna, has been speaking to the club's 2021-22 charity partner, Alzheimer's Cymru, about her mother's diagnosis and how Swansea City has been a lifeline for the 67-year-old.
Sue first began feeling unwell in 2020, during the original Covid-19 lockdown, but it was initially put down to low mood and the generally stresses of what was a difficult time for many.
However, family members believed there was something more significant happening and eventually a PET Scan - an imaging test that uses radiotracers to assess organ and tissue functions – confirmed dementia.
Sue's diagnosis means she can struggle with emotions, language and some everyday tasks. She can also become sensitive to touch, noise and changes of environment, but Swansea City has remained a big part in the life of the season ticket holder, who attends games with grandson McKenzie, who acts as her carer.
"Even though mum has some difficulties with everyday tasks, she never forgets the names of the Swansea players or scores of the games," explained Joanna.
"She's been a Swansea City fan since she was a teenager and kept a Swansea City scrapbook.
"When Mckenzie came along in 2005, she really got back into it. Since his love of football blossomed it's something that has bonded them and, as soon as he was big enough, they both had season tickets.
"During lockdown, when mum got her diagnosis, she was already missing her regular trips to the stadium.
"When football was able to resume, she found the experience not just positive but therapeutic. It is something that she looks forward to, and it gives her a huge sense of belonging and community.
"The games bring her to life - they give her energy and passion. When they go to games, mum is very lively and noisy."
Over the past 18 months, the club has made big strides to ensure the Swansea.com Stadium is accessible for supporters with dementia. While initiatives like the sensory room were already in place, improvements such as awareness training for staff, visual menus at kiosks, coffee mornings and – most recently – the introduction of an inclusion room at the stadium have been valuable additions.
Joanna and her family have been key to the introduction of many of these facilities.
"As a family, we have all become involved in initiatives to make the stadium and football experience more dementia friendly and encourage inclusivity for all," she explained.
"The stadium team are hugely open to suggestions and taking action to make sure everyone's football experience is as enjoyable and accessible as possible.
"The stewards always help mum and McKenzie. They ensure her safety, enable access, are vigilant and informed and go above and beyond to assist those that may need it. 
"As a family, although we have to adapt, in many ways we believe in fully living life in the now.
"It is about embracing opportunities and enjoying whatever is possible at any point in life, and enabling and making new memories for us all."