SwansTV Live | Details ahead of the 2021-22 season
23rd July 2021
Fans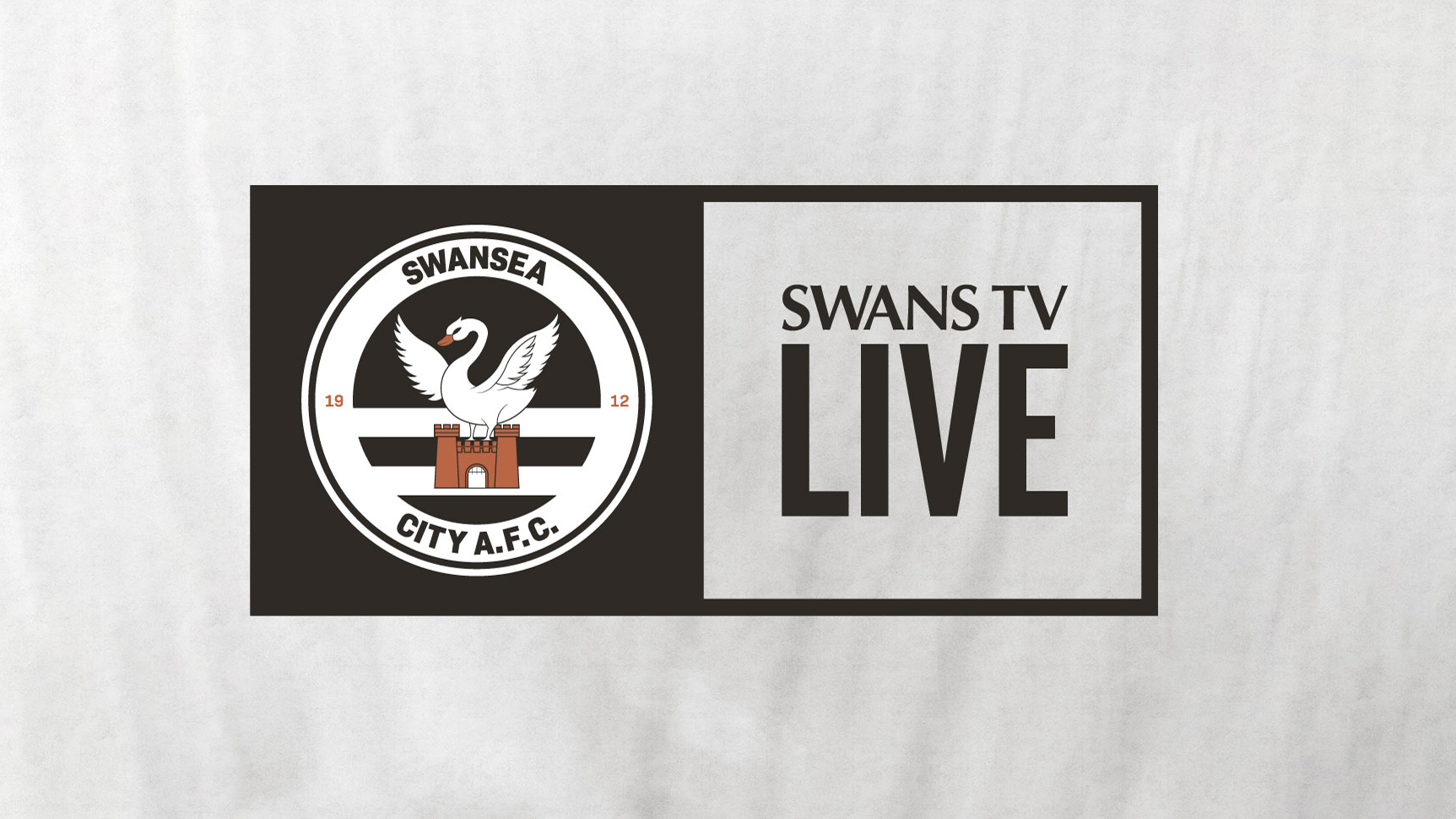 Ahead of the 2021-22 Championship campaign Swansea City Is able to provide the following Information about our SwansTV Live streaming service, which will Include a new pre-match show hosted by presenter Gabriella Jukes.
International price increases
Swansea City will be increasing the prices for international streaming for the 2021-22 season, this Increase Is in line with the EFL and their iFollow service and Is a requirement for club's providing their own streaming service.
Existing SwansTV Subscribers
Fans who are already subscribed to the monthly subscription service will continue to pay the existing fee, with the price increase only coming into effect from Saturday, August 7, which marks the first league fixture of the season.
Affected fans will be contacted via email to inform them of the price increase, along with information on how to cancel their subscription if necessary. Fans who have an active subscription will be able to stream our remaining pre-season friendlies at no extra charge.
Please note that all SwansTV Live matters are dealt with by our streaming partner StreamAMG – and not the club directly.  
If you have any queries or issues with subscribing, login or accessing the live stream then please contact swanstvlive@streamamg.com.  
2021-22 Streaming prices and information
Fans outside the UK and Ireland can purchase a season-long subscription for Championship fixtures for £170.
There is also an optional monthly subscription for £25, which will be automatically renewed unless cancelled by the subscriber.
Individual matches can be purchased for £10 (excluding pre-season friendlies, which are charged differently).
Fans can purchase streaming packages here.
It is also worth noting that there are countries who at this time do not have any broadcasting rights agreed with the EFL.
The EFL regard these as 'Dark Markets'. Therefore, if you live in one of the countries below and purchase our seasonal international pass, you can currently watch ALL Swansea City' Championship clashes on our live stream.
Please note that this list can change at any time, but currently the 'Dark Market' countries are: Afghanistan, Albania, American Samoa, Bangladesh, Belize, Bermuda, Bhutan,  British Virgin Islands, Brunei, Cambodia, China, Christmas Island, Cocos Islands, Cook Islands, Cuba, Cyprus, East Timor, Faroe Islands, Federated States of Micronesia, Fiji, Gibraltar,  Guam, Hong Kong, Japan, Kiribati, Laos, Liechtenstein, Luxembourg, Malaysia, Maldives, Malta, Marshall Islands, Mongolia, Myanmar, Nauru, Nepal, Netherlands,  New Caledonia, Niue, Norfolk Islands, North Korea, Northern Mariana Islands, Northern Mariana Islands, Pakistan, Palau, Papua New Guinea, Philippines, Pitcairn Islands, Puerto Rico, Romania, Samoa, Singapore, Solomon Islands, South Korea, Sri Lanka, St Helena, Ascension & Tristan da Cunha, St Kitts & Nevis, St Vincent & the Grenadines, Taiwan, Thailand, Tokelau, Tonga, Tuvalu, Ukraine, US Virgin Islands, Vanuatu.
FA Cup and Carabao Cup fixtures are not available due to broadcast regulations.
Due to EFL broadcast restrictions, the full international live streaming service above is unavailable to fans in the United Kingdom and Ireland.
However, selected Individual games will be available for supporters In the UK and Ireland to purchase.
We will make our supporters aware In advance of which games will be streamed via SwansTV Live, both to our international and UK marketplaces.
Under EFL broadcast rules, the club's live streaming and audio commentary can only be made available via a paid subscription model, with full prices below. This will be the club's own service rather than the EFL-branded iFollow platform.
While this will allow the club to enhance its offering to supporters with a multi-camera operation, prices have been kept to a minimum to match the iFollow service where possible.
All the club's league fixtures will also be covered by live audio commentary at home and abroad, plus cup games where permitted, via subscription.
Supporters are advised to read the full FAQs HERE which include the technical recommendations, before purchasing.