SwansTV | Second leg only available in 'dark market' regions
28th July 2020
Club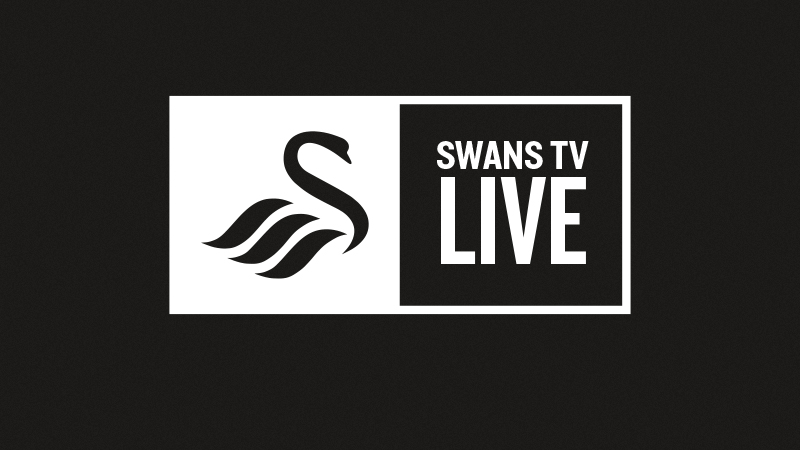 Swansea City's Championship play-off clash with Brentford on Wednesday (7.45pm) will be available in 'dark market' areas only for supporters to watch on SwansTV Live.
With the second leg being shown live on Sky Sports, EFL rules prohibit the game being shown in the UK and internationally (apart from dark market countries where there is no oversees TV agreement in place).
It is also not available for season ticket holders who chose a streaming code as part of their refund option, as explained at the outset of the option process.
Dark Market Areas are as follows:
Europe: Albania, Cyprus, Faroe Islands, Gibraltar, Hungary, Liechtenstein, Luxembourg, Malta, Moldova, Netherlands, San Marino, Ukraine.
Middle East and North Africa: South Sudan.
Asia: Afghanistan, Bangladesh, Bhutan, Brunei, Cambodia, East Timor, Hong Kong, Indonesia, Japan, Malaysia, Maldives, Mongolia, Myanmar, Nepal, North Korea, Pakistan, Philippines, South Korea, Sri Lanka, Taiwan, Thailand.
Caribbean: Belize, Bermuda, British Virgin Islands, Cuba, Puerto Rico, St Barthelemy, St Helena, Ascension & Tristan da Cunha, St Kitts & Nevis, St Martin, St Vincent & the Grenadines, US Virgin Island.
South America: Falkland Islands.
Oceania: American Samoa, Christmas Island, Cocos Islands, Cook Islands, Federated States of Micronesia, Fiji, French Polynesia, Guam, Kiribati, Marshall Islands, Nauru, New Caledonia, Niue, Norfolk Islands, Northern Mariana, Palau, Papua, New Guinea, Pitcairn Islands, Samoa, Solomon Islands, Tokelau, Tonga, Tuvalu, Vanuatu, Wallis & Futuna.
Please note that this list can change at any time.
To watch the game in a dark market country listed above, you can sign up HERE for £7.99.
Live coverage will start 10 minutes before kick-off with Anthony O'Connell being joined by Swans legend and fan favourite Wyndham Evans for the live match commentary.
The live stream will be a multi-camera operation with replays and match graphics.
Live audio commentary is also available throughout the UK and internationally with our broadcast partners BBC Radio Wales. You can sign up for audio commentary only HERE for just £5 per month.
There will be no helpline in place for this game. If you are experiencing any technical issues, please contact our streaming partners: swanstvlive@streamamg.com. The club cannot deal with any technical requests direct.
For Swans Club Account queries, email accountquery@swanseacity.com.
How do I watch/listen to the stream?
You are advised to subscribe well ahead of the game to allow time for any technical issues you may be experiencing to be rectified by our streaming partner.
FULL FAQs AND LOG-IN GUIDE IS AVAILABLE HERE
For mobile devices, including iPads & tablets: 
You must log in to watch or listen on the Official Swans App via the "LIVE" tab. You cannot watch via a mobile device unless it is through the Swans App, due to EFL rules.
Download the app for free HERE (iOS) or HERE (Android) and then click the WATCH or LISTEN button after logging in.
For desktop or laptop: 
You must watch/listen by logging in to www.swanseacity.com (homepage).
Please note there is an audio/video switch after you log in so you can select your requirement.
Due to EFL rules you cannot watch via a mobile device, unless it is through the Swans App. It is also not available on AppleTV, Chromecast or any other big screen streaming devices.