Tarrelle Whittaker eyes more control in U23s performances
26th September 2021
Under-21s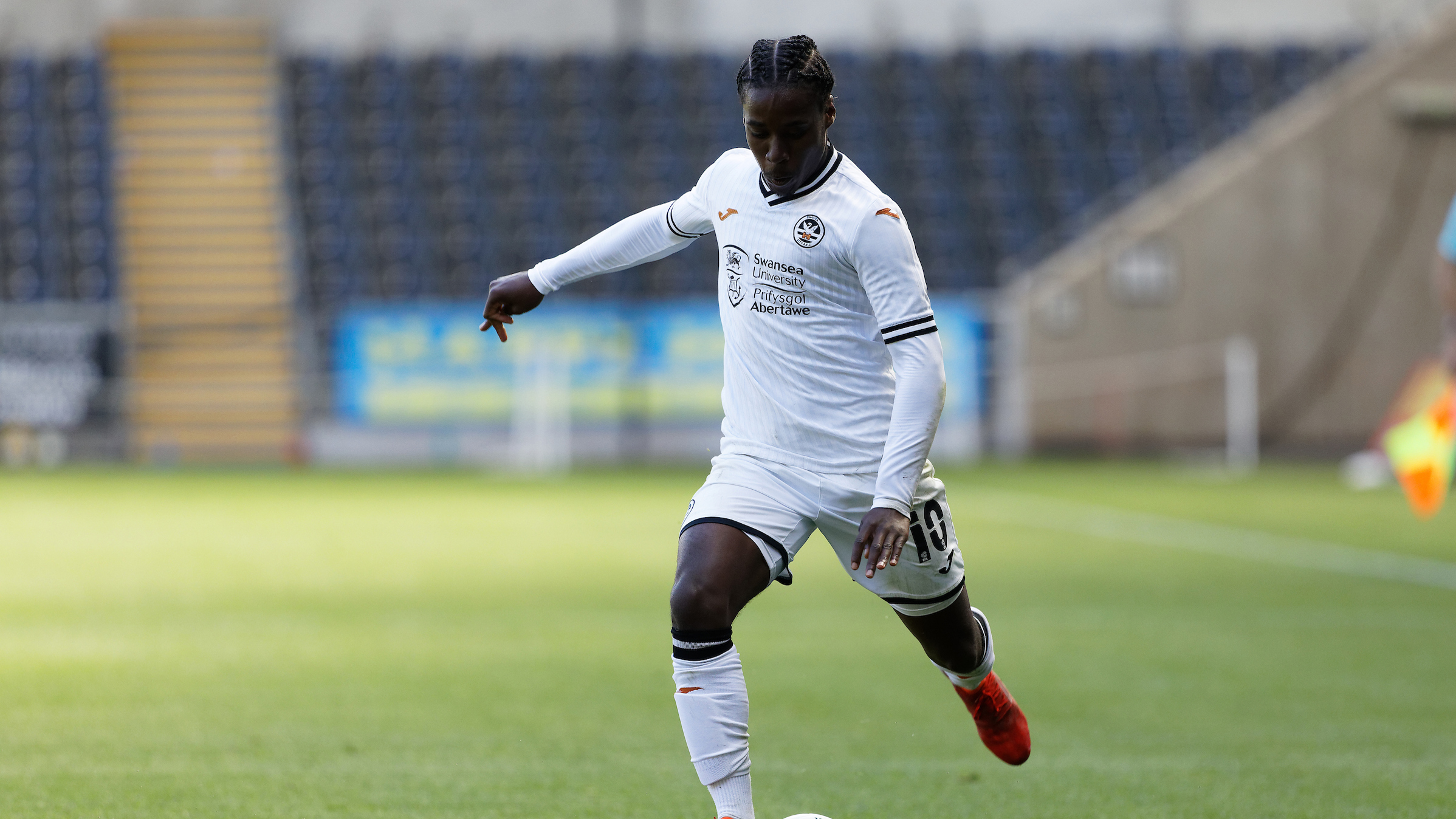 Tarrelle Whittaker believes Swansea City Under-23s need to show greater control in games in order to make the most of the positive aspects of their displays.
Whittaker was the Swans' only scorer as they shared the spoils against Peterborough at Landore on Friday, converting from the penalty spot in the third minute, giving the team a lead they would hold substitute Emmanuel Ogbonna's injury time equaliser.
It was the forward's second goal in as many games as he also found the net against Crewe Alexandra on Monday.
Kris O'Leary's side has now picked up four points from three games, and carry a game in hand as they look ahead to their clash at Colchester on Tuesday.
But Whittaker knows that showing more control will be key if they are to return to winning ways.
"I think we could have controlled the game better," admitted the 18-year-old. "We didn't control the game well enough.
"Next time, if we control the game a bit more, don't give them a sniff of the ball, and don't let them get a lift back in, we should go on to win those games.
"There's a lot of confidence, but also there's a lot that needs to be worked on.
"Hopefully we can show what we're working on in training and hopefully earn all three points against Colchester.
"We just need to do what we know we're good at; weaving the ball, finding little pockets of space to pass into.
"We need to go out there and dominate the game."