Ten years on...Swansea City pay tribute to Besian Idrizaj
15th May 2020
Club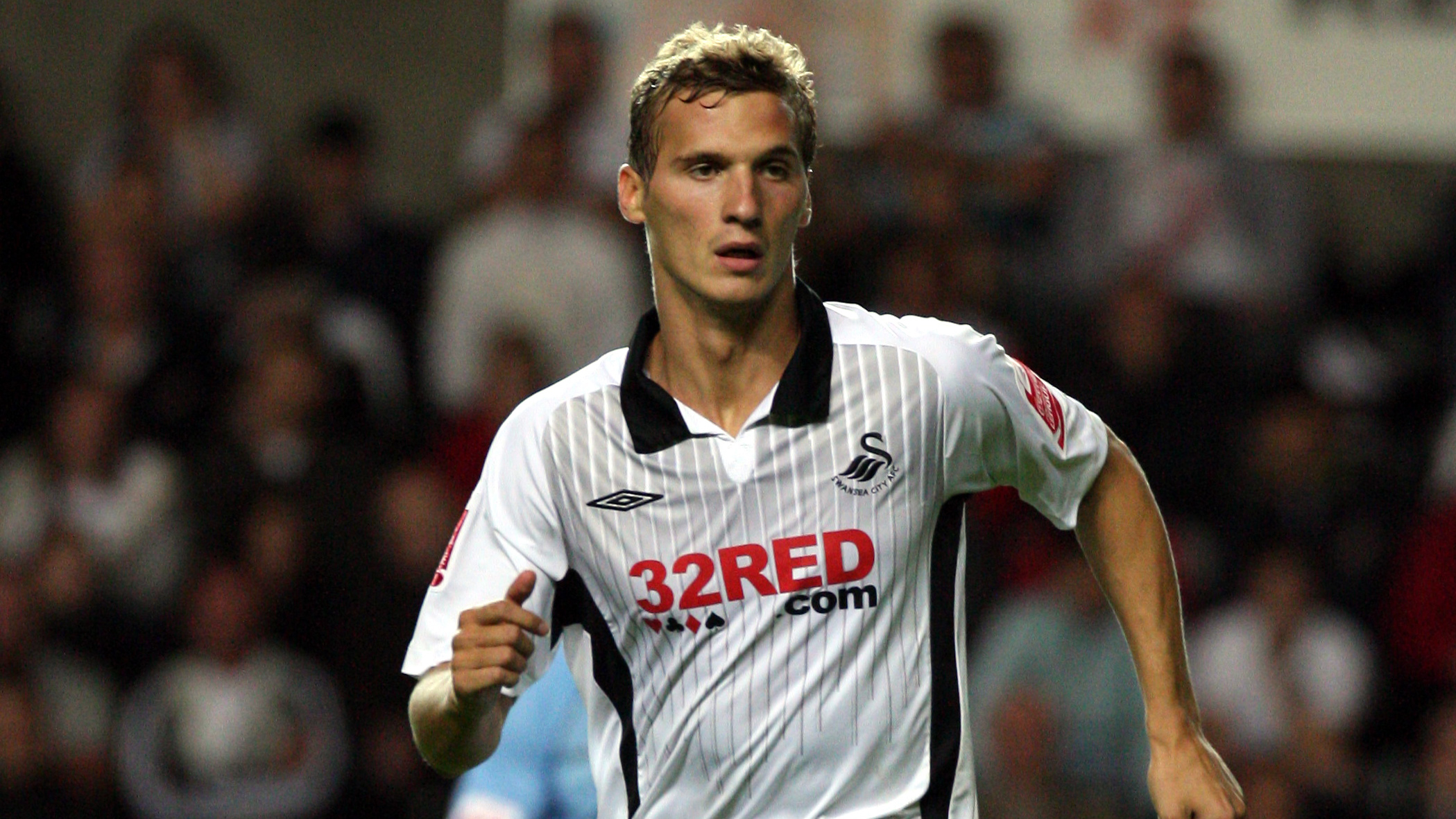 There are certain moments in life when even the most passionate football fans are forced to put the beautiful game into perspective. You only have to look at the current situation surrounding the Coronavirus pandemic to highlight that.
Sadly, that was also the case exactly 10 years ago, on May 15, 2010, when Swansea City and the rest of the footballing fraternity were stunned by the sudden death of young striker Besian Idrizaj.
The popular 22-year-old former Austrian Young Player of the Year died in his sleep of a suspected heart attack while at home with his family in Austria just days after the end of the 2009-10 Championship campaign.
It left his Swansea team-mates and everyone at the club numb inside that someone so young should be taken from them – a player and person with his best days ahead of him.
"Everyone in the squad is stunned,'' explained skipper Garry Monk at the time. "It's just a numb feeling. Nobody can quiet believe what's happened.

"We've always been a close-knit squad at Swansea. We are a tight family and at the moment it feels like we've lost a brother. He was a lovely lad and he'll always be with us in our hearts.''
Tributes flooded into the Liberty Stadium for weeks after the sad news was announced. The club's website carried hundreds of messages, while floral and shirt tributes adorned the gates of the South Stand from fans wishing to pay their respects.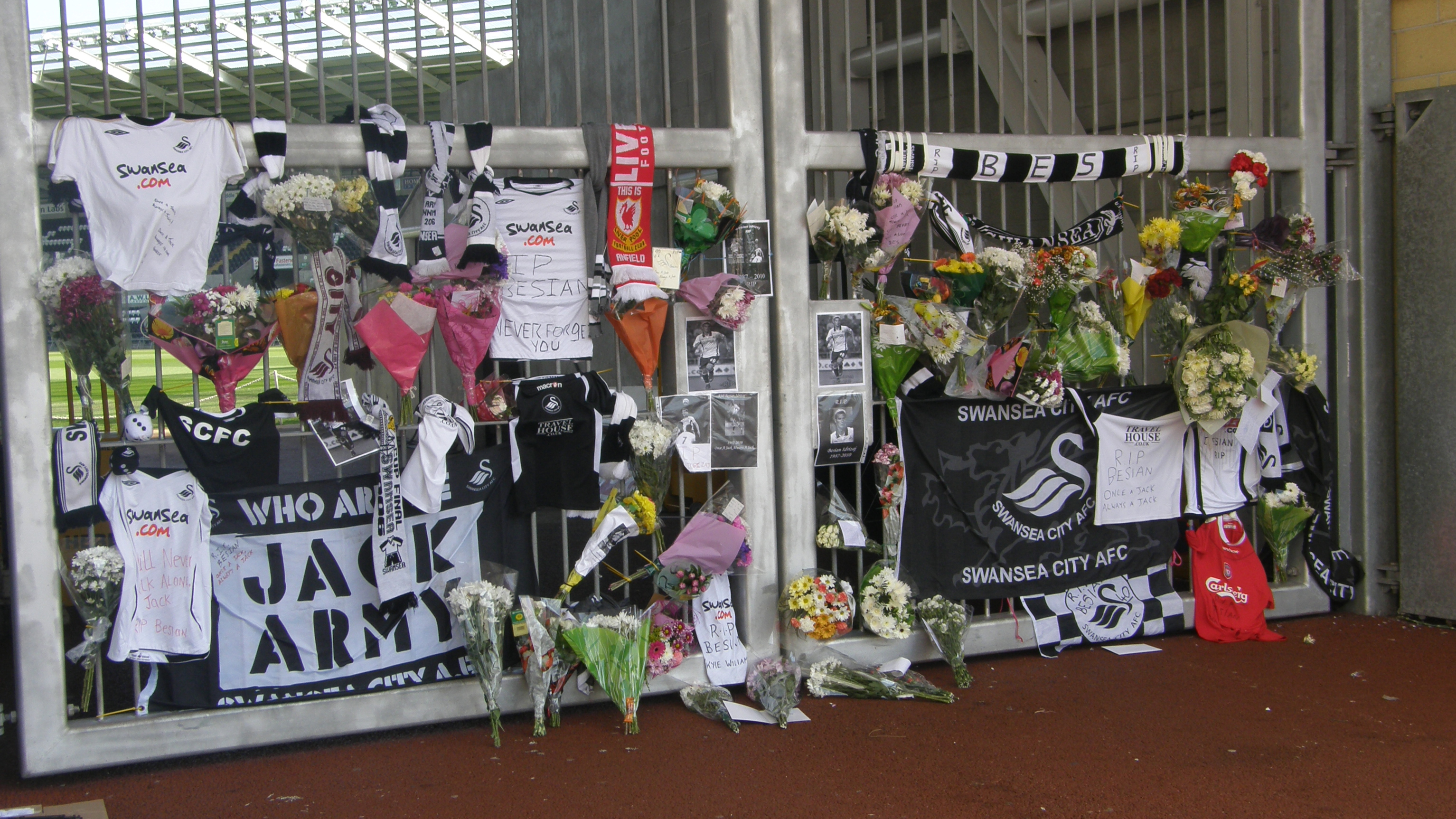 The club's players and staff held their own personal service with chaplain Kevin Johns, while Besian's No 40 shirt was officially retired in respect to the former Liverpool striker.
Swans forward Stephen Dobbie, on loan at Blackpool at the time, had received a good luck message from Besian just before he died and unveiled a 'RIP Besian Idrizaj' T-shirt after their play-off triumph at Wembley in his honour.
"I'm devastated with what happened to him," said Dobbie. "He was such a top lad and a good friend of mine. I saw how much the boys cared for him.''
"Although he was a quiet lad in the squad, he was mates with all of us," added midfielder Joe Allen. "We were friends out of football. It's difficult to think I was sitting there playing PlayStation with him less than a week before he died.
"He didn't drink, he ate all the right food — it couldn't have happened to anyone who thought more about health.''
Those tributes continued when thousands of fans held up special black and white scarves for the opening game of the new season against Preston and displayed the number 40 in a collage across the East Stand in Besian's memory during an impeccable minute's silence.
As if written in the heavens, the Swans would go on to win 4-0 with Darren Pratley scoring in the 40th minute.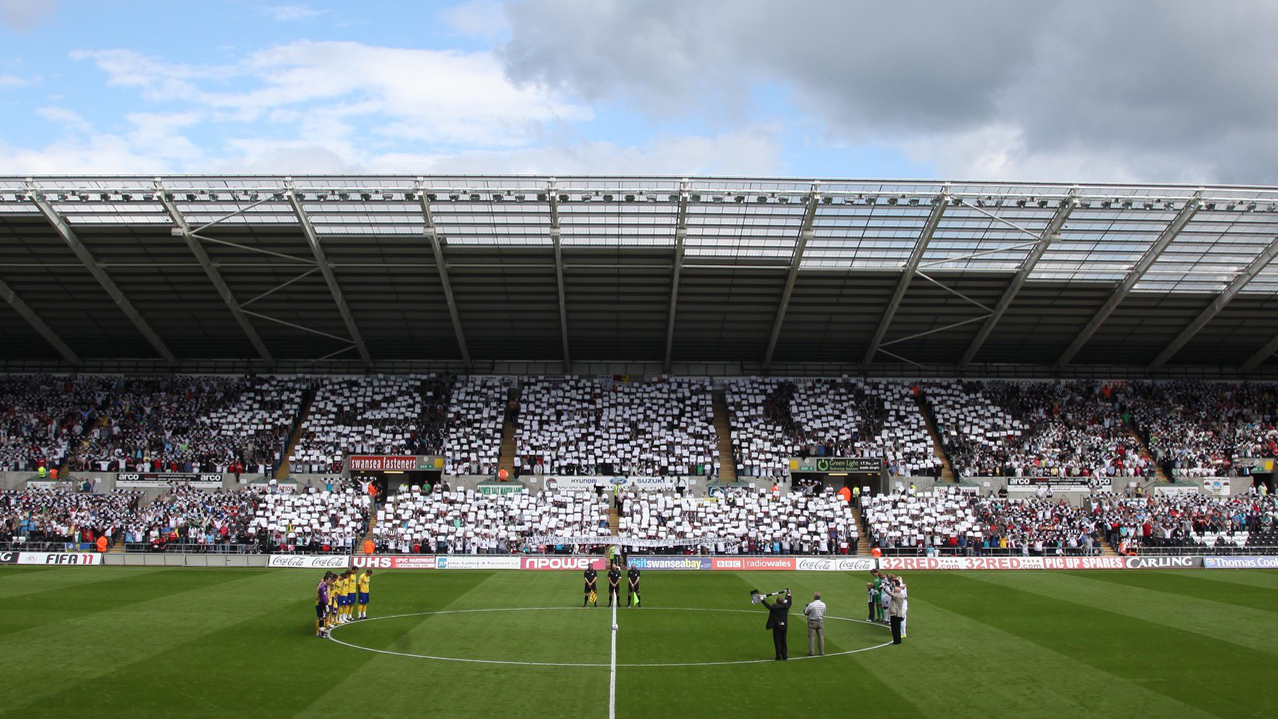 And it was another emotional moment a year after his death when the entire squad donned Besian t-shirts at Wembley as Swans skipper Garry Monk lifted the Championship play-off trophy to secure a place in the Premier League. How they all wished Besian had been there with them.
The Swans had signed Besian from FC Eilenburg in Germany the previous summer. He had started his career at LASK Linz in 2003, where he scored three goals in 35 appearances.

His performances during his second season at the Linzer Stadion saw him pick up Austria's Young Player of the Year award and prompted Liverpool to swoop for his signature in 2005.
While he never played a first-team game for the Anfield club, he enjoyed loan spells at Luton Town (2006/07) and Crystal Palace (2007/08).

The Baden-born youngster was loaned out again in January 2008 to Austrian club Wacker Innsbruck before being released by Liverpool.
And it was during his time at Wacker that he collapsed on the pitch against Sturm Graz in an Austrian top-flight fixture in February 2008. It was first thought that Besian had suffered a heart-attack, but the problem was later diagnosed as a virus.

"It was just a virus. It infected me badly, but thankfully it wasn't my heart,'' said Besian at the time. And, having passed a strict medical ahead of a future compulsory six-month stint of National Service in Austria, there were no fears over his health.

Following the worrying incident, Besian decided to take a break from the game until former Swans boss Paulo Sousa gave the former Austria Under-21 international the chance to start again.
While both player and manager knew it would take him time to get back up to full speed, Besian made three league appearances in the Championship and one in the Carling Cup that debut season.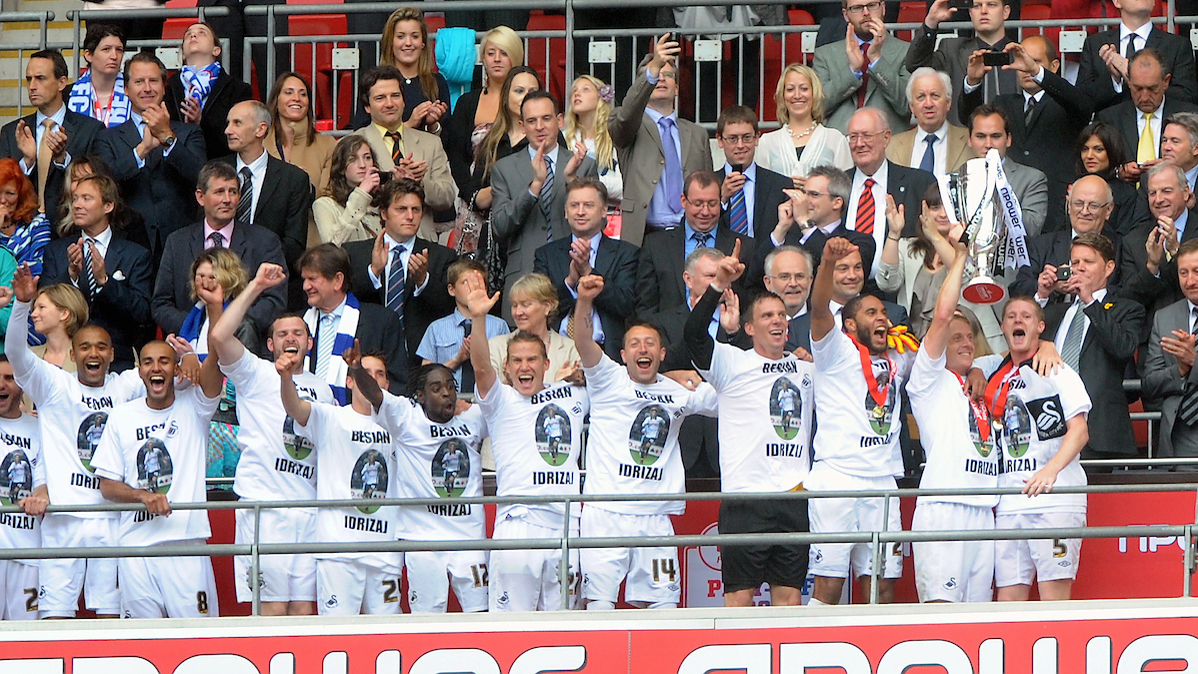 "He was a player that I had every faith in,'' said Sousa following his death. "He worked hard throughout the season to get stronger and back to his best and I think by the end of the campaign all his team-mates could see what a talented boy he was.
"He was growing and getting better and stronger all the time and I fully expected him to show that talent to everyone. He was fighting hard to fulfil his dream.''
It was giant striker Shefki Kuqi who felt the loss the most within the club, however, after building a close relationship with him as both their families hailed from Kosovo.
Kuqi immediately flew out to Austria to comfort Besian's family at such a tragic time and also represent the club as he was laid to rest in Kosovo, close to the birthplace of his Albanian father, just three days after his death.
While Kuqi was a tremendous ambassador for the club at the time, a responsibility his team-mates and club staff are still eternally grateful for, the loss of Besian was hard for the gentle giant to comprehend.
"His dad was so pleased I went over," said Kuqi. "I was there for two days, then I had to come back as I had to organise everything because the media in Kosovo didn't know.
"Lots of players wanted to come over, but they couldn't because the funeral was so soon.
"When I was told of Besian's death it was the worst experience I have ever had. I didn't really know what to do — everything went black for a second, I couldn't believe it.
"I still can't believe it. We spent so much time together; he had become more like family than a friend."
At Swansea City, Besian Idrizaj will never be forgotten.