Test your knowledge with our 2011 play-off final quiz
30th May 2020
Fans
This afternoon we will be replaying the full 90 minutes from Swansea City's unforgettable play-off final success over Reading, which took place nine years ago today.
To test your memories of one of the club's greatest days, have a crack at our quiz about the day and the game.
The answers can be found at the bottom of this page, below the image which follows these questions.
QUESTIONS
Where had Swansea City finished in the final Championship table to secure their play-off spot?

How had the Swans fared in their two regular-season meetings with the Royals?

Who missed out on the final through suspension after being sent off in the first leg of the semi-final against Nottingham Forest?

Three members of the Swans starting XI had also started the club's last play-off final appearance against Barnsley in League One in 2006. Can you name them?

Who had Reading beaten to advance to the final?

Who was the referee at Wembley?

Which Reading substitute was sent off, despite not setting foot on the pitch?

Reading had two Wales internationals on their bench; can you name them?

The final outcome of this match shared similarities with Swansea's vital win over Hull to preserve Football League status in 2003. What were they?

With his hat-trick at Wembley, what number did Scott Sinclair take his goal tally for the season to?

From which Reading player did Garry Monk make a crucial block with the score at 3-2?

Which player was featured on t-shirts worn by the Swansea players as they celebrated their success?

Who had Leon Britton played for during the first half of the 2010-11 season?

Who was the only player in the Swansea starting line-up to be on loan at the club at the time?

What links did Brendan Rodgers have with Reading?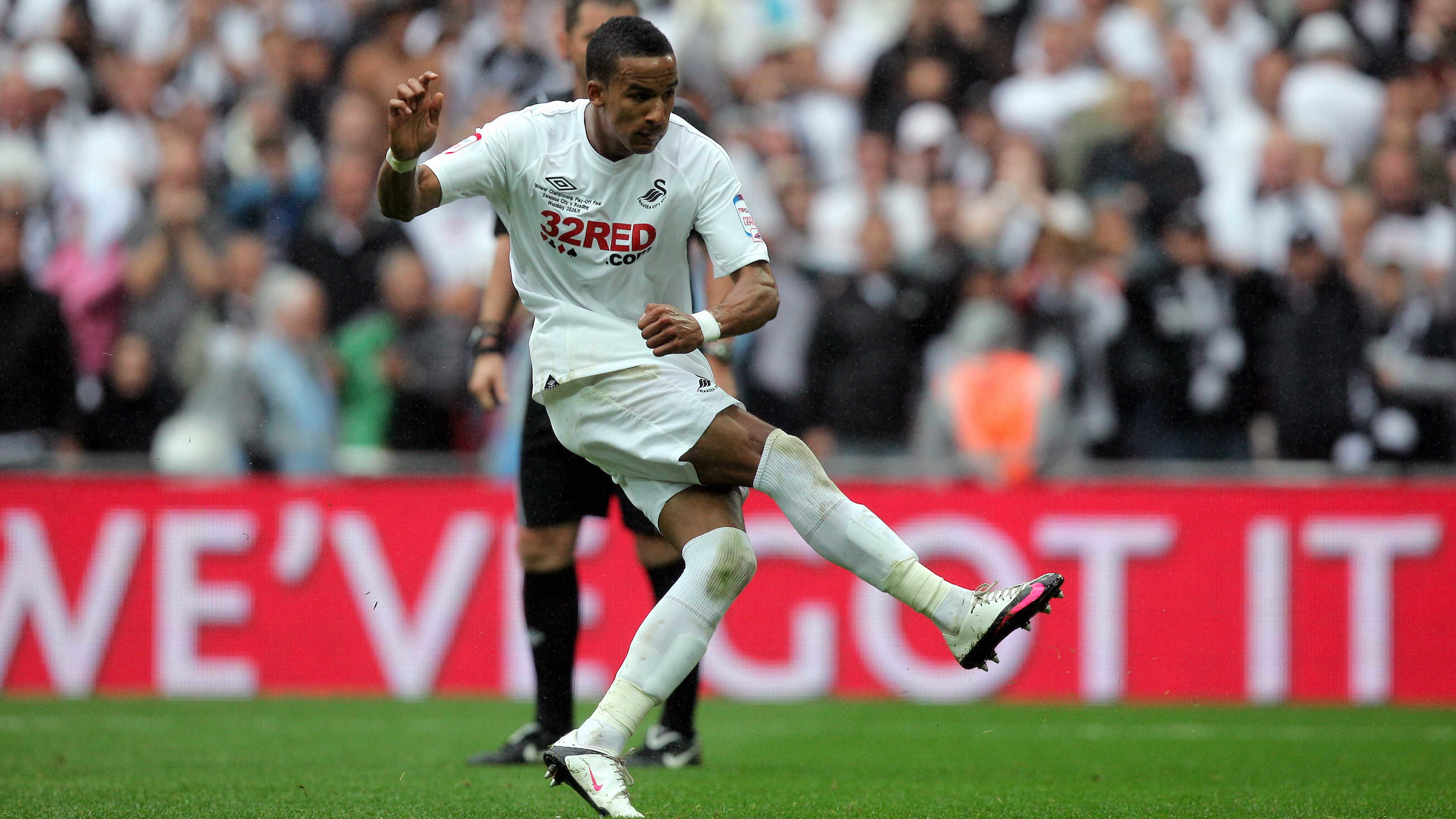 ​​​​​​ANSWERS
Third.

They won both games 1-0.

Neil Taylor.

Alan Tate, Garry Monk, Leon Britton.

Cardiff City.

Phil Dowd.

Jay Tabb.

Simon Church and Hal Robson-Kanu.

The game finished 4-2, with a Swansea player scoring a hat-trick which included two penalties.

Twenty seven in all competitions.

Noel Hunt.

Besian Idrizaj.

Sheffield United.

Fabio Borini.

He played for, coached and managed the Royals.