Thomas Woodward | I want to contribute to the team as much as I can
11th September 2023
Academy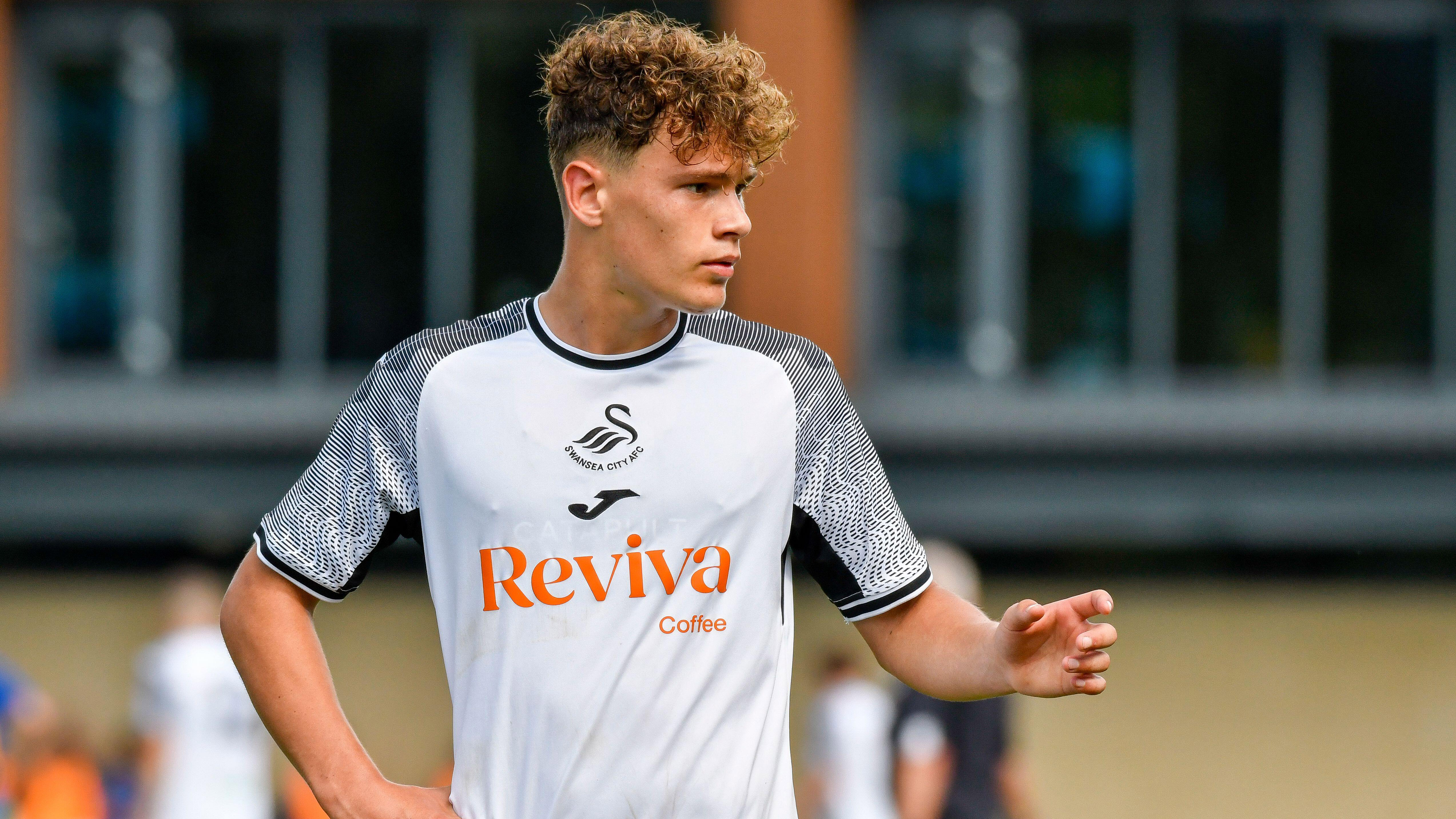 Swansea City Under-18s midfielder Thomas Woodward is determined to keep making important contributions for his team, having netted three goals already this season.
Woodward - who signed scholarship terms with the club in July - scored the only Swans' goal of the afternoon in their away defeat to Hull City on Saturday.
It was his second in the space of a week against the Tigers, following on from netting for the under-21s against the East Yorkshire club at the Swansea.com Stadium.
"It was a great experience to play at the stadium. It's a bigger pitch which means you have to work harder, but I really enjoyed it," said Woodward.
"I've had some training with the under-21s and I've travelled away with them recently, it's a really good challenge and opportunity for me as I'm still young.
"It was a great feeling to grab a goal after I came on, especially in front of a crowd and to help my teammates.
"It made me want to push on harder to get more opportunities at that level, but wherever I play I want to give it my all, and carry on contributing to the team."