Throwback | Swansea City v Shrewsbury (2005) | Highlights
18th May 2020
First team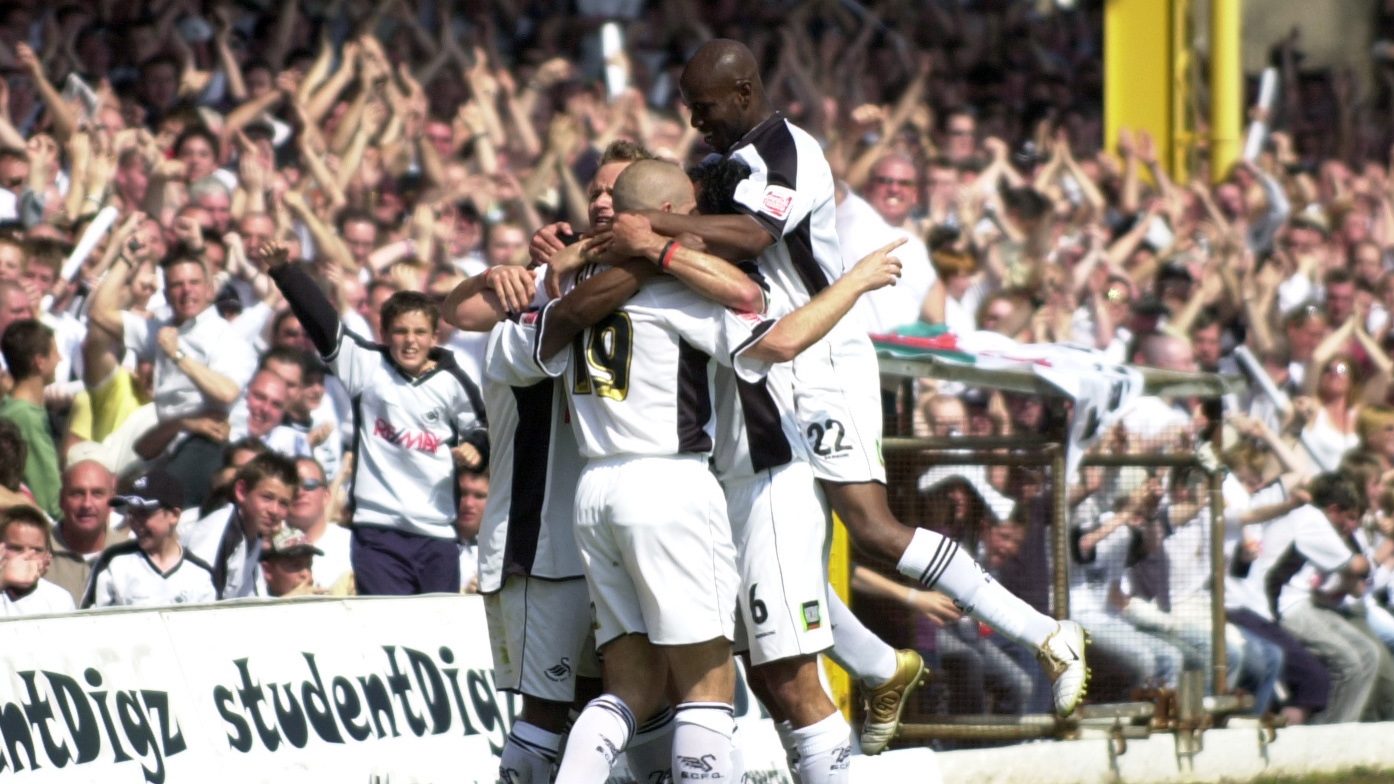 Look back on an historic day for Swansea City with our short highlights of the final league game at the Vetch against Shrewsbury.
The Swans were saying farewell to their home of 93 years, and needed victory to keep themselves in the automatic promotion hunt.
Click the play icon in this story to watch the best of the action.
*Please note there is no commentary on this footage.
We are aware of supporters requesting regular screenings of older fixtures, or games from our Europa League run.
Unfortunately, due to a combination of the terms of broadcast rights - and the current situation in which staff are working from home without access to their office environment - this is not currently possible.
At this time our range of full match footage is limited to the last four seasons, up to and including the suspended 2019-20 campaign.
Our range of highlights – which we have started to broadcast on Mondays and Fridays – stretches back considerably further and we have used this outlet to try and show older fixtures from the past decade for supporters requesting them.
We will continue to show Full Match re-runs on Saturdays and Wednesdays - in addition to the aforementioned highlights packages - and we hope you will continue to enjoy reliving some great Swansea City games.
Once the lockdown in Wales ends, we will endeavour to bring you more action from our archive library.
Thank you for your continued support.